Our May monthly prize goes to Jenny Quick who sent us a collection of beautiful hand-drawn illustrations, detailing her time away with us in Guilin & Guangxi. Split over five panels, each details two days of cycling adventures experienced.
We think these drawings give a fantastic all-round insight into her time away and help encapsulate just how unique and captivating our cycling trip to China is! Jenny will receive £250 worth of Skedaddle vouchers to put towards another holiday of her choice and we hope to see more drawings like these in the not so distant future…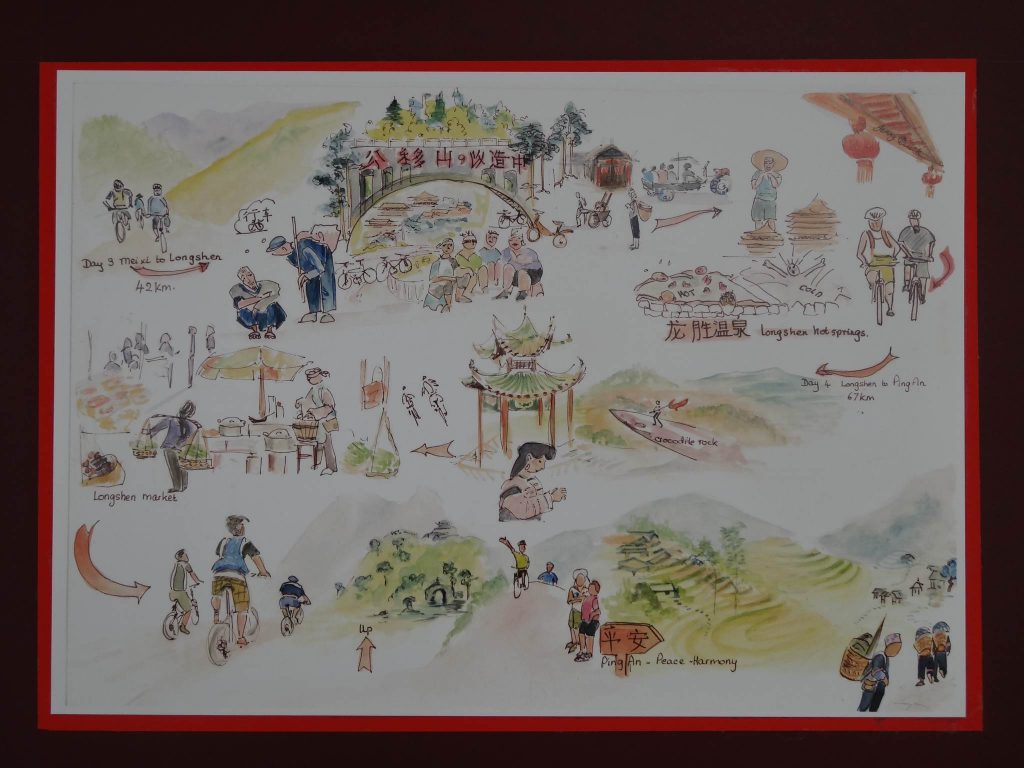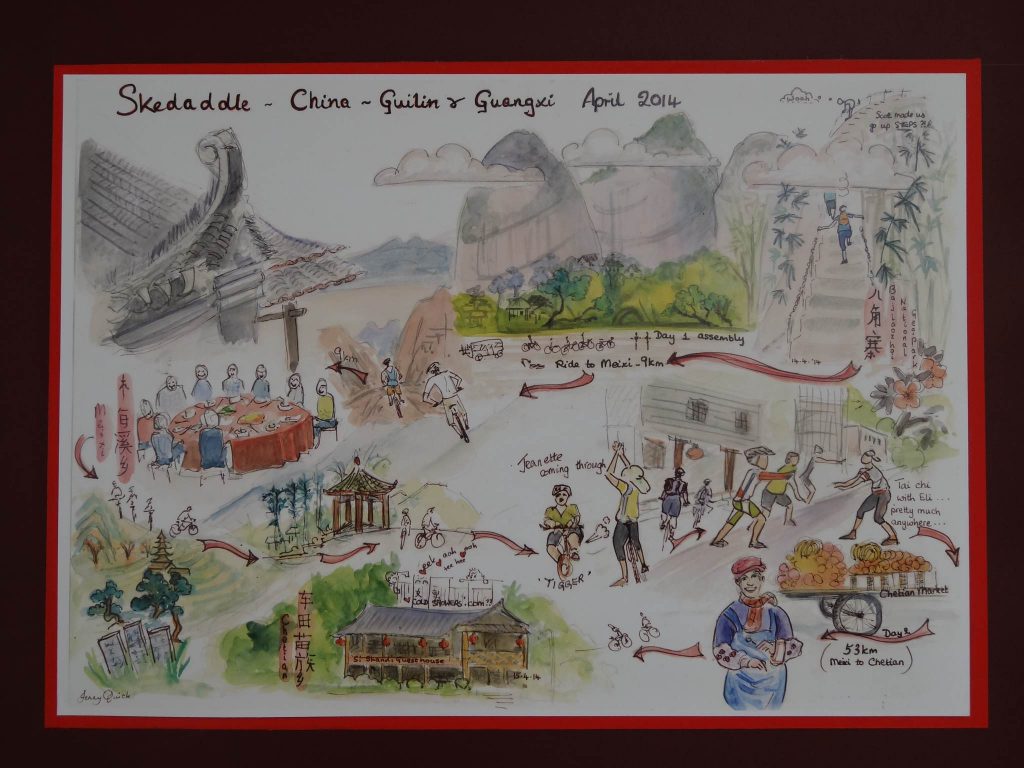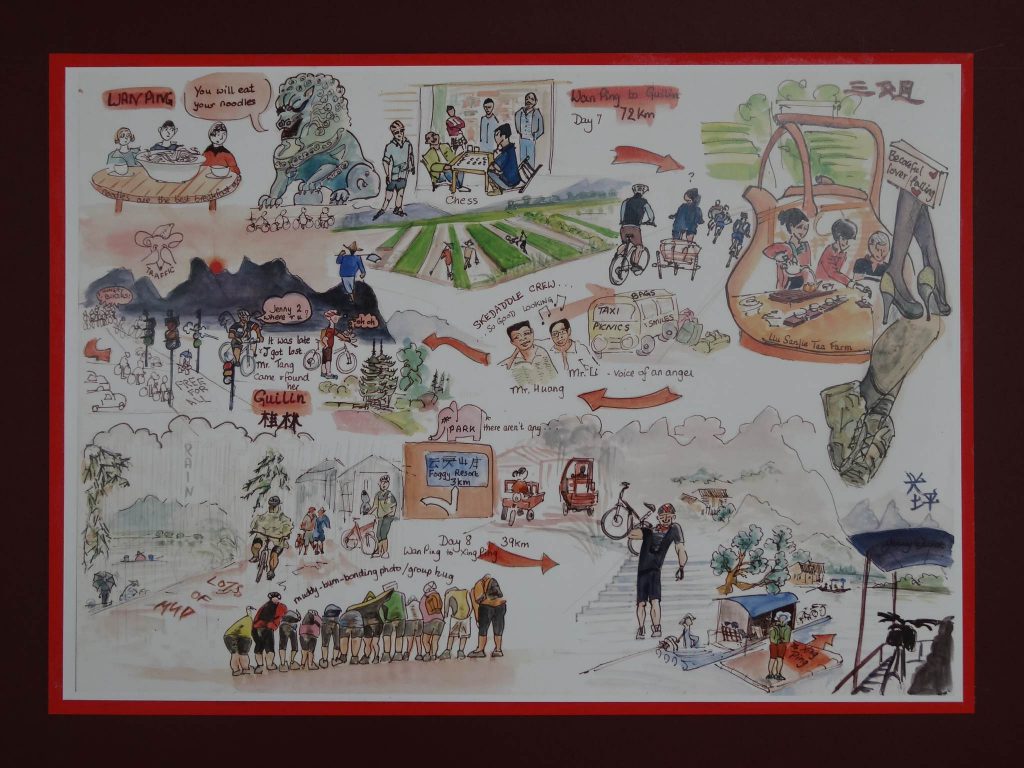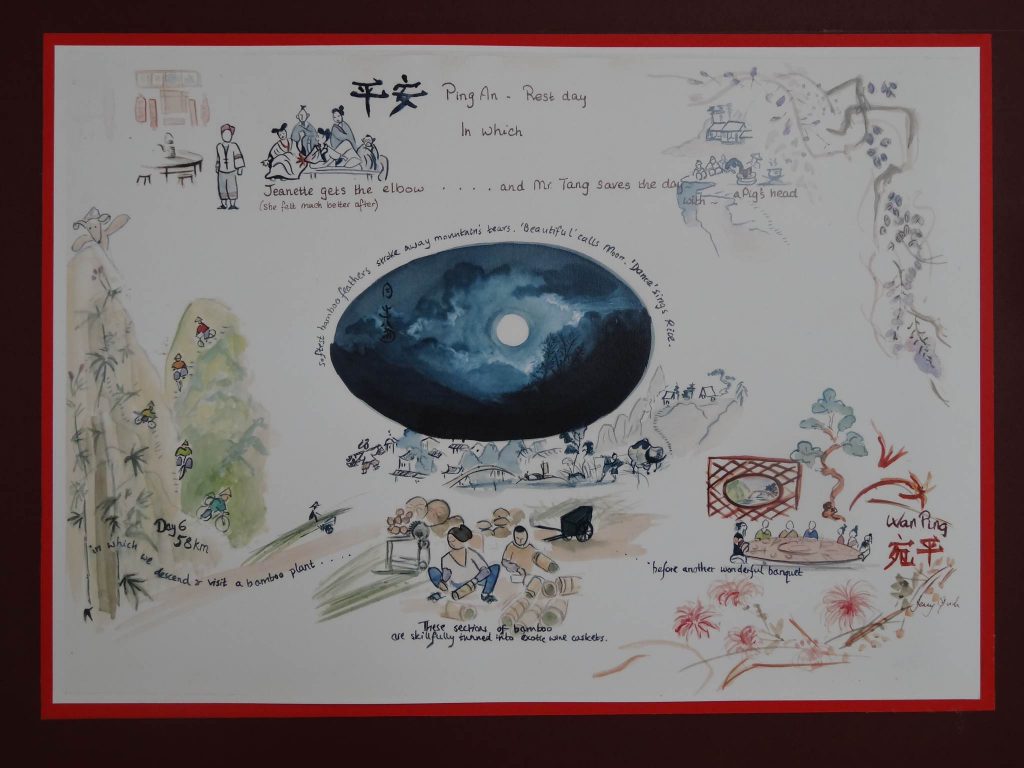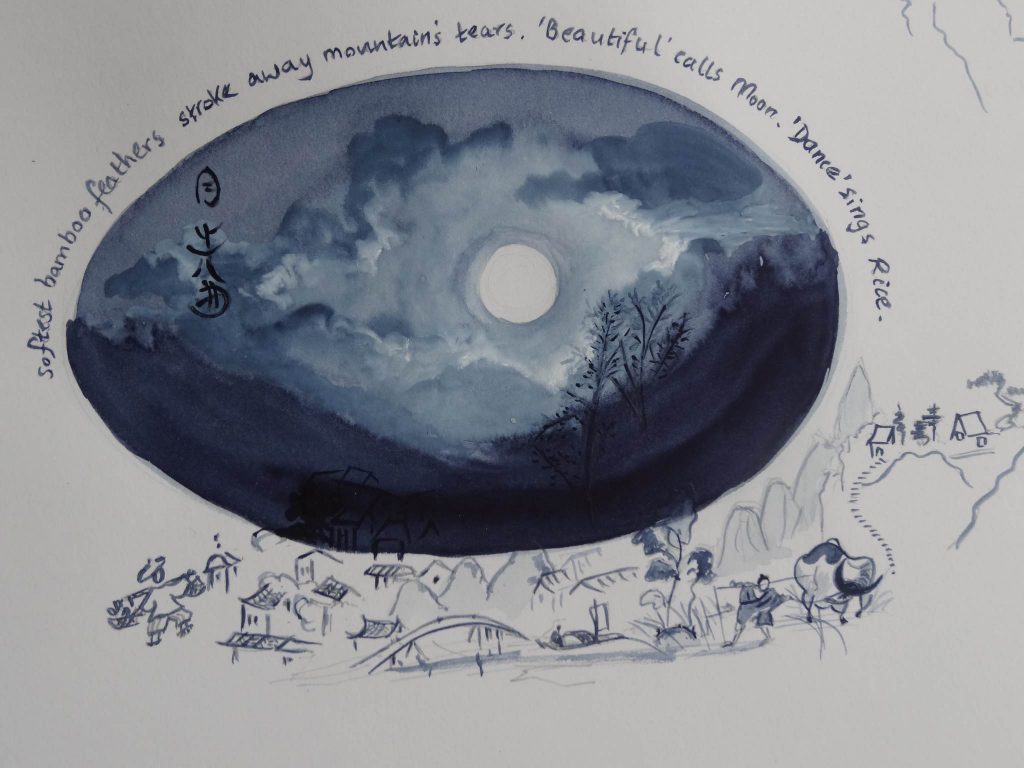 "Moonlight Sonata" (see above) so called after a 19th century Chinese painting of the moon which had this title. Jenny got her inspiration for this part of her drawings after witnessing the full moon up at the magical PingAn – the view she had from her balcony that night!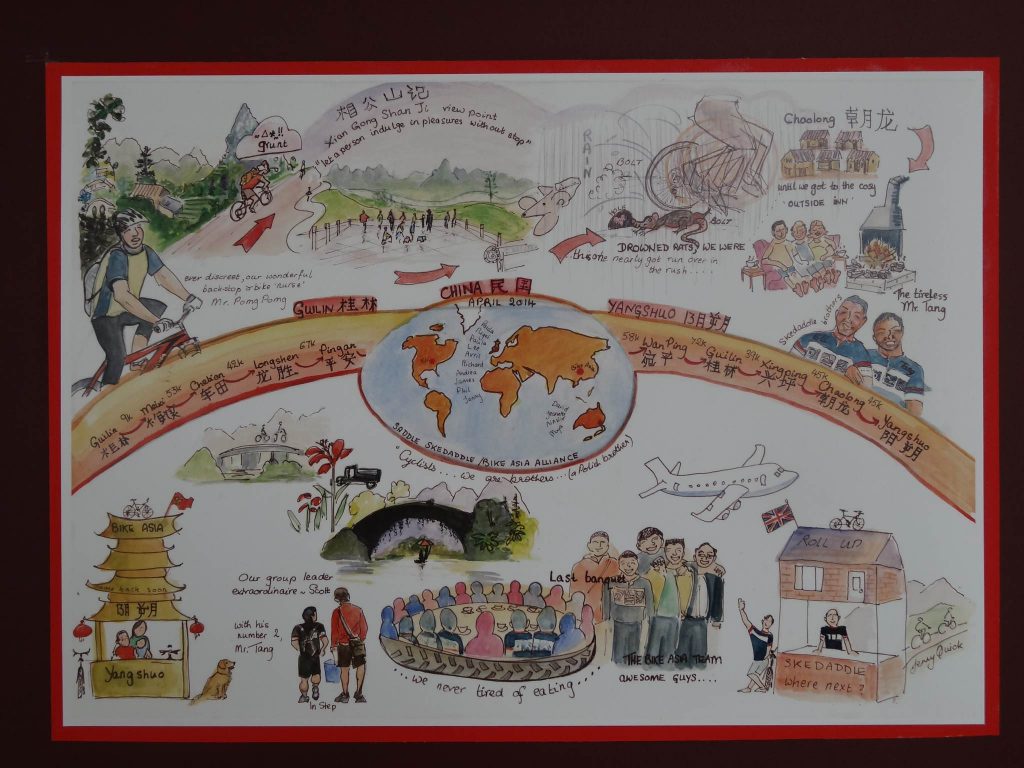 As well as her pictures this is what Jenny had to say about her holiday:
The alchemy of superb food, organisation, planning and most importantly, our enthusiastic, supportive and warm hearted team, (for whom nothing was too much trouble) made this wonderful trip both a privilege and a delight.
In China, particularly at a point in its history when change is so rapid, I think we were very fortunate to see rural landscapes and hardworking Chinese farming and going about their daily lives much as they have been for centuries.
The routes and the rides were a really good mix and not without some hilly, muddy or otherwise technical interest and there was plenty of opportunity to meet and greet people as and when we stopped in colourful markets and villages.
Our brilliant team, headed up by Scott with Mr. Tang as his second in command, along with Mr. Lii, Mr. Huang and 'Pomg Pomg' made us laugh, kept our bikes in good condition, followed at a discreet distance, transported us and our luggage with unfailing good humour and provided us with prompt picnics in great spots. We also ate in well chosen roadside village cafes. Noodles and noodles!
One of the most striking things was that everywhere we went a personal connection had already been made so that accomodation was reliable and the banquets just got better and better.
In short, Skedaddle are 'people people' with cycling an equal first priority.
For me this meant I could confidently relax, enjoy the rides and make friends. I even had time to sketch a bit!
Feeling inspired by Jenny's cycling adventure to China? To find out more about our trip to Guilin and Guangxi click here