Say a big Hola to one of our incredible regular guides who is a big part of our core team of Skedaddle España! Having been guiding travellers on two wheels for over 5 years with us, we thought now is the time to give you a chance to get to know 'bicicletero' (biker in Spanish) a little bit better, so we had a little Q&A…
Full name: Ramon Rayon
Tell us a little bit more about where you're from…
My home is in Llanes, a town near the sea in the north of Spain and that's where I've spent my happiest moments. My childhood was all about being in contact with nature and I always loved it! Every time I come back I am moved by what surrounds me and my family and friends are here too.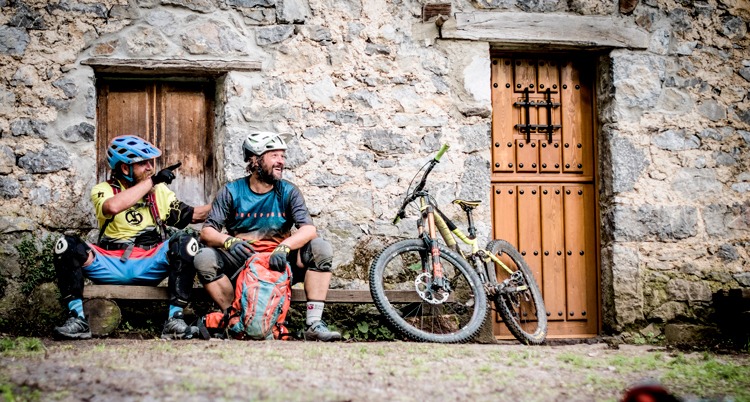 What got you passionate about cycling?
I think since childhood the bike has always given me the opportunity to go a little further. To the next town or to the beach with the freedom that I loved.
Tell us briefly your history with Skedaddle, when did you start and what trips you can be found on?
My first meeting was with Dan in my town Llanes. I was renting out bikes and he contacted me to help with a new trip for families. It was a very nice meeting and we had an immediate connection. Later Dan asked me to join the group of guides to do the Camino de Santiago together, this was about five years ago now. That was where it all begun, and now you can find me on almost any trip we have in our range in Spain!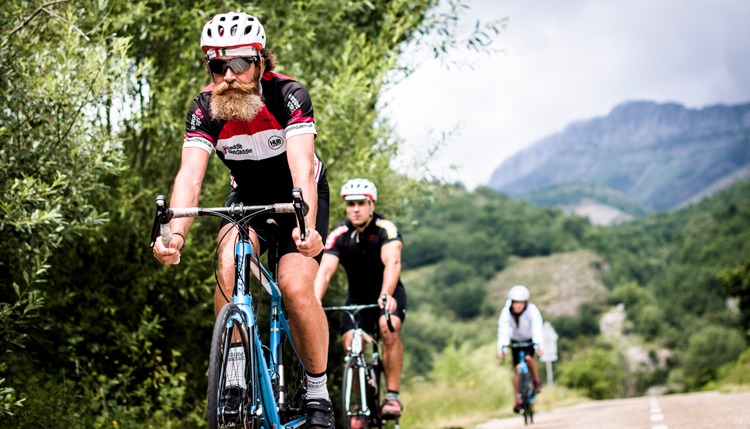 What do you like most about guiding for Saddle Skedaddle?
Every day you can enjoy special times by connecting with people, moments that you share together really move you. I love to travel on two wheels because I can observe the diversity of nature and see how bikes make people happy, there's nothing else like it.
What is your favourite day on a bike and why?
Has to be a ride from Posada de Valdeón to Caín in the Picos de Europa. The sensation among those limestone rocks makes me feel like the movement of the group is like water rushing to the bottom of the valley and at the end it's all about happy and joyful sharing with the friendly people of the village. Glorious!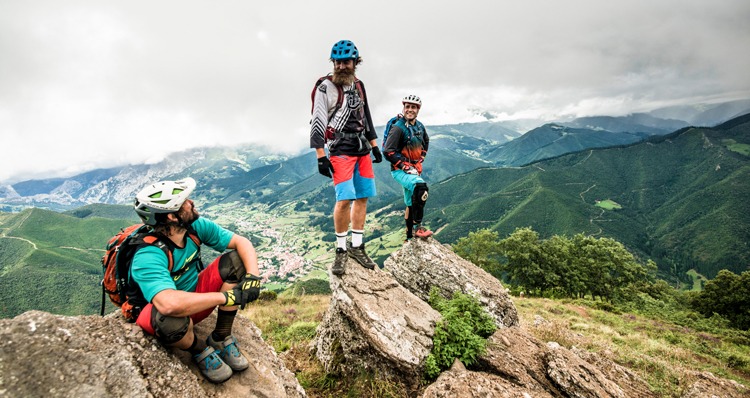 Do you have a favourite adventure cycling-themed book or film? Why do you love it?
My favourite travel adventure books are those of 'Corto Maltés', by the comic book writer Hugo Pratt. It's about the Captain of a ship and it's a little bit rogue but full of pure feelings. Through them, I feel the urge to travel and all emotions are very similar to what I feel when I'm on a bike.
If you could cycle with anyone dead or alive who would it be?
With David Byrne! It would be fantastic, I admire him as an artist and he is a great bike lover too. He has a book Bicycle Diaries, where he tells us all about discovering the big cities and their small corners – love it!
Tell us something we don't know about you…
My dream is to hook a trailer to my bike, put in my saxophone and go look for new places to play it!
What are you most looking forward to after lockdown?
At the end of all this, what I hope is that we all come back to enjoy the human contact, the joy of travelling by bike and the feeling of freedom that it brings.
Did you know? Ramon leads day tours in and around his base in the North of Spain. You can discover more about that and how to join him if you're in the area, by checking out his website.
Find out more about our Guides and Team here!
Want to know more about our amazing guides? Check out our guide section on the blog to get to know our team a little bit better and for more expert advice on all things cycling!