Looking for a memorable city-to-city cycling journey? Our tour of Southern Spain could be for you! We take a closer look at Granada to Seville, a journey packed full of sights to savour, from dramatic Moorish castles, to stunning sierra backdrops. Time to say hello to the home of flamenco and Andalusia's historic heart…
Granada: The astonishing beauty of Granada, also known as the last Moorish capital, will send you back in time while you explore the majestic Alhambra Palace and Generalife gardens. We recommend you arrive a couple of days early, so you can explore the city and enjoy the architecture and history of one of the most iconic locations in Spain.
La Campina and Cordoba: We love it when our guests have the opportunity to learn a little as they go. This section of your trip will take you through Roman ruins and historic sites, and through the birthplace of Spanish Flamenco.
Baena and Bujalance: Food lovers adore this part of Europe. Indulge in Tapas galore and refuel for the final leg of your trip; a leg that takes you through some of the most stunning olive groves you'll ever see.
Seville: Explore the drama and passion of the city known for its Flamenco shows; but that's not all the city is famous for! Explore the breathtaking Alcazaba palace and its gardens or visit the UNESCO world heritage sights of the Cathedral and the towering Giralda.
Throughout the whole of the tour, we'll take you for a ride through rolling sierras, olive and almond groves and fortified white-washed villages. We'll cycle along the purpose built cycle ways, the Vias Verdes. Once the railways lines of the region, these are now made for cycling trips full of breathtaking scenery!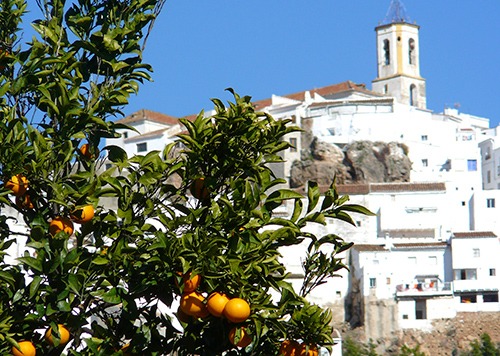 As seen in the press…
This trip was featured in The Sunday Times newspaper as one of the Top 10 cycling holidays of 2017! As well as the part of the 'The 50 best holidays in Spain' feature in The Times. So make sure you don't miss out!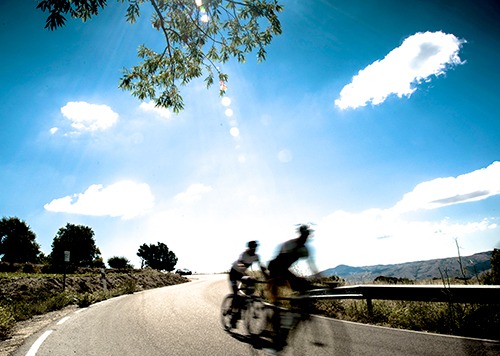 For more detailed information and prices visit our Granada to Seville holiday page, or see our full list of trips here.