All eyes on Northumberland! And while we always knew that this region is well worth being on your radar, here's why this northern county should be on every cyclists mind THIS summer…
What's the buzz?
This year an exciting event comes to Northumberland! Along with the Cyclone Festival of Cycling, the county will also host the 2018 British National Road Race Championships as a closing event of the four-day festival! The program is pretty exciting and there's definitely something for everyone including family and leisure rides, a four-route sportive and National Championships in both Road Racing and Time Trials. To find out more about the event and its program take a look at the official programme. Our Skedaddle team will also be attending the festival, come say 'Hello' if you're around!
Why Northumberland?
Northumberland is England's most northern county and is blessed with coastal flatlands, rolling hills and historical interest. With all of this in mind, Northumberland offers some of the best cycling no matter whether you are looking for a challenging or a scenic ride in the UK!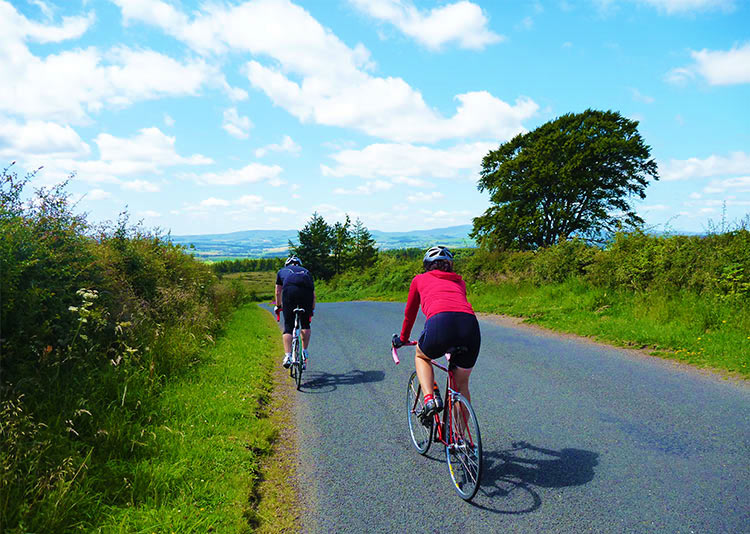 Our road cycling experts say…
'Extremely lucky to live in such a beautiful part of the UK. With rolling hillside throughout Northumberland, and never being too far from a fresh coastal route… Not to mention a few cheeky North East climbs and some great cafes! Little piece of cycling heaven.' Jacky, Road Cycling Travel Consultant
'I love cycling in Northumberland because it has so much to offer – quiet country lanes, challenging climbs, rugged coast lines, winding moor top roads, sleepy villages, incredible scenery and more castles than you can shake an inner tube at! There's also a large selection of destinations for a stop – cafes, farm shops, ice cream parlours – there's even an eat in shed in someone's garden selling cakes and where you can make your own cup of tea mid ride!' Kerry, Road Cycling Travel Consultant
Discover Northumberland with us…
You don't have to participate in a race or be a part of a festival to experience this beautiful region! We know Northumberland like no one else, after all, it's right on our doorsteps! So why not make an exciting weekend out of it this July with us, your trusted experts? To explore the area on a bike with a small group of like-minded cyclists for a refreshing break, check out our guided road cycling weekend here.