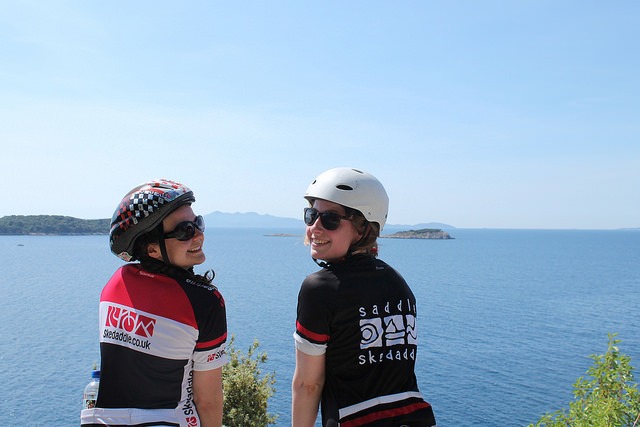 Leisure Product Manager Kay Cliffe and Marketing Manager Fran Wilson headed out to Croatia to experience the glitzy glamorous Dalmation Coast by bike and boat…
'Fancy staying on a yacht?'
'I wouldn't say no!'
When asked by Kay earlier in the year if I would like to join her for an island hopping cruise around the Dalmatian coast of Croatia, of course, the only answer was going to be, yes! Like many, I'm a big Game of Thrones fan and have spent the past few years drooling over King's Landing's mystical architecture (set in Dubrovnik, just down the coast from our destination), so I was pretty eager to escape the office for a week and experience this beautiful country for myself, only donned in our cycling gear as a opposed to an extravagant medieval gown …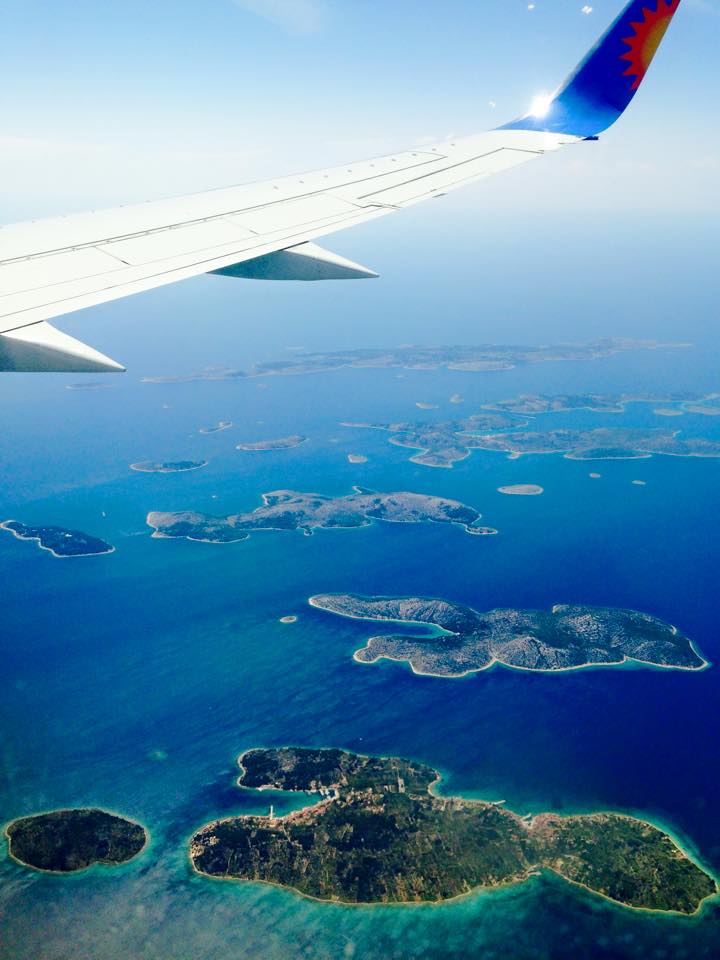 The flight into Split is certainly a feast for the eyes…
Our first glimpse of this stunning stretch of coastline was quite a sight to behold. Before us lay literally hundreds of minute islands (later we would learn there are over 1000 in total, only 47 of which are inhabited) rising from a blue, sparkling ocean. Could it be possible our plane had taken a detour to the exotic pacific islands? From the air this looked like a little slice of paradise, worlds away from the grey Manchester airport we'd left that morning.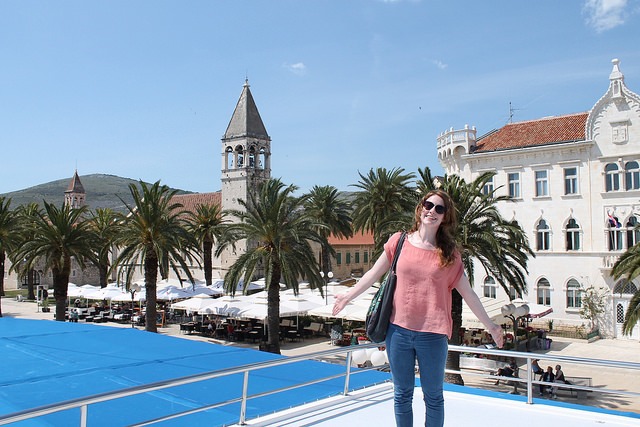 Pretty Trogir, just a stones throw from Split airport
Landing in the small yet perfectly formed airport of Split, we took a short taxi ride to the picturesque town of Trogir, where we boarded the glistening San Snova (Meaning 'dream of dreams' in Croatian) to begin our adventure on the sea. Constructed in 2009 by Captain Tonci and his family, the yacht is a magnificent creation, both modern, comfortable and with boat loads (yes, boat fever began to take over) of charm too – who needs a Croatian castle when you have a romantic vessel instead!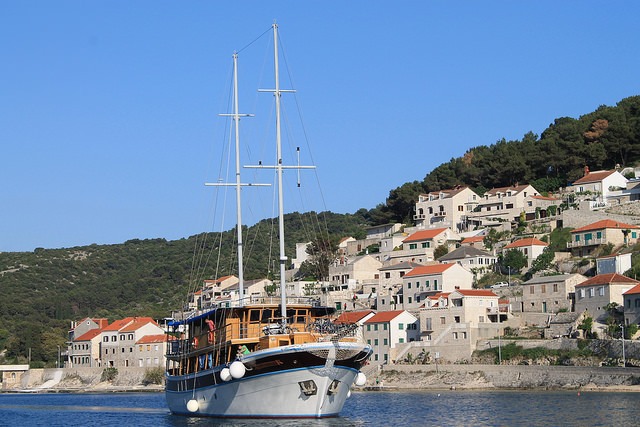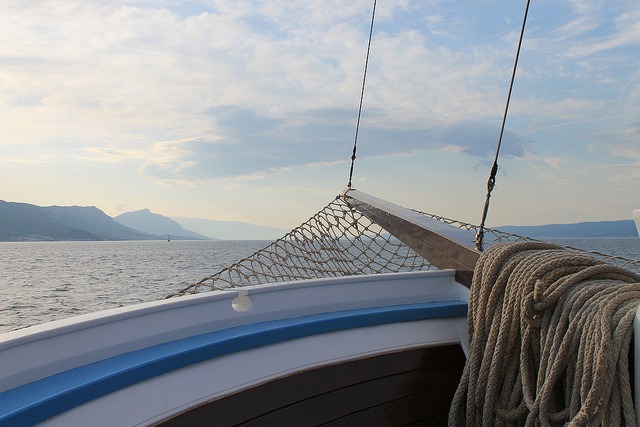 Capturing the San Snova in action…
Once we'd explored our new base with wide, starry eyes (including the incredible top deck, complete with comfy sun loungers – a great place to take in the views as the boat is navigating across the sea) we met our fellow passengers and crew. With Americans, Canadians, Dutch, Austrians and Croatians on board, there was certainly a fantastic international mix of cultures and plenty to discuss over the many mouth-watering meals, from hearty steaks to tasty fresh fish dishes, which we enjoyed throughout the week.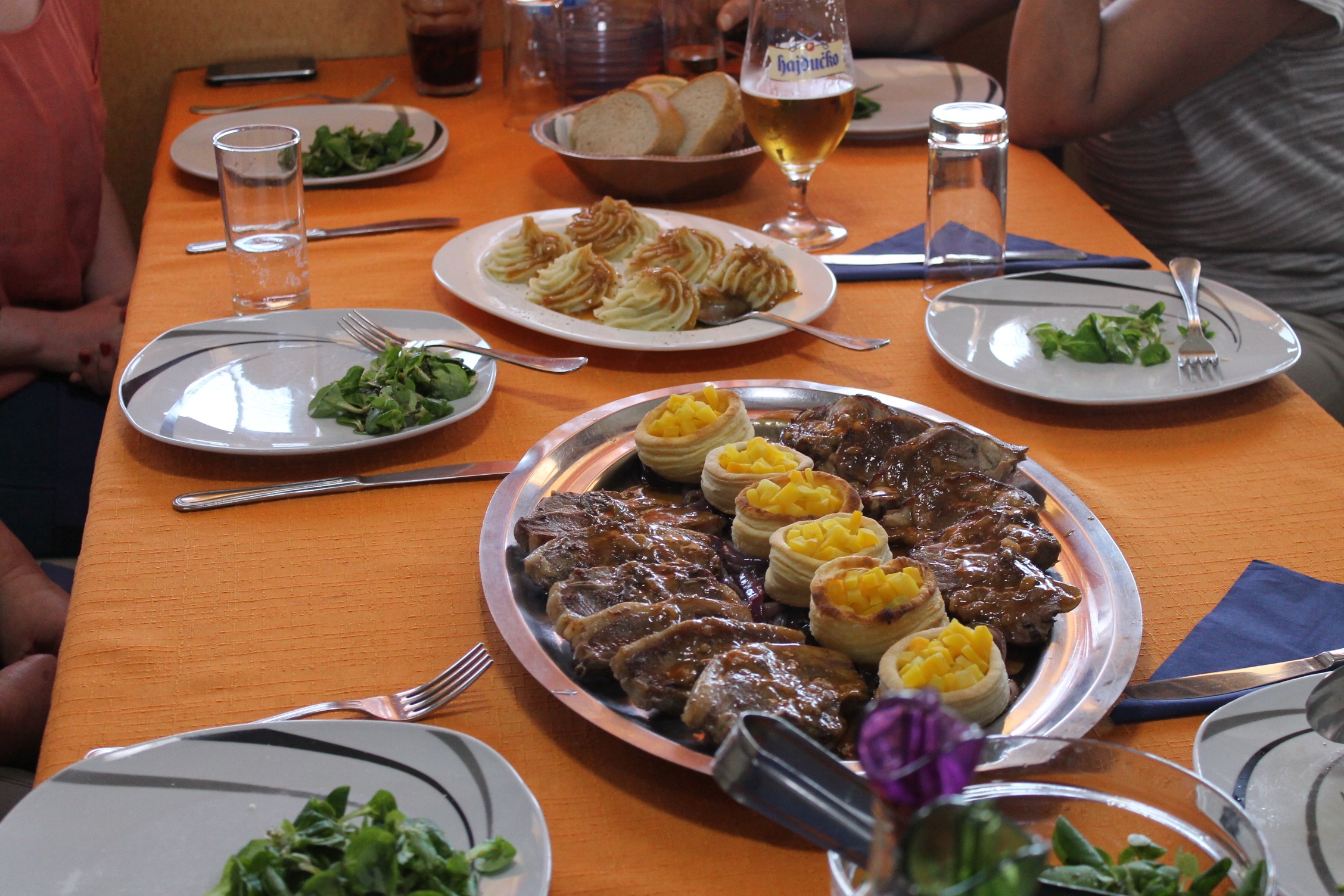 Going hungry on the boat is never an option…
Prizing ourselves away from our new floating home, it was time to explore the Croatian countryside by bike!  Like many, my ideal type of riding consists of sunny skies, beautiful views and a few fun descents to boot. Croatia delivers this and much, much more.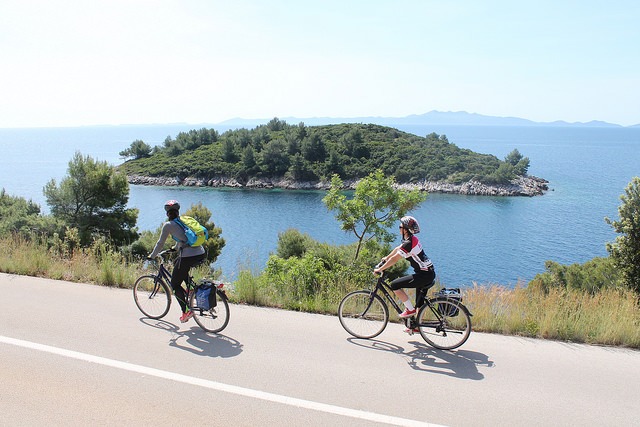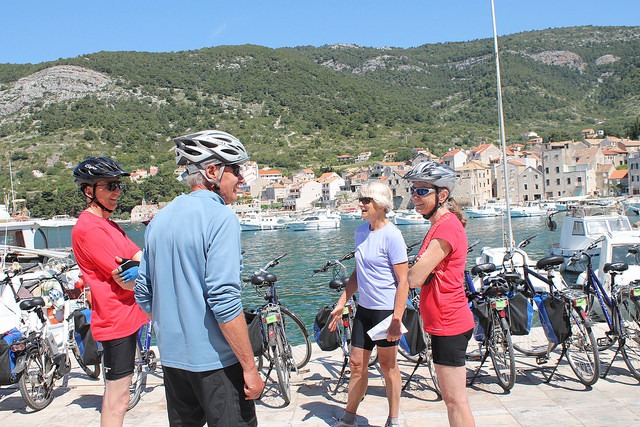 Views to cycle for…
Each island we visited had its own distinct feel, yet many features remained constant. Wild flowers, vineyards, Cyprus trees, olive groves and butterflies surrounded us as we cycled. We were never far from a traditional, pretty village or the azure ocean with its many shades of blue and green that we never got bored of admiring. Each day we cycled as a group, but thanks to the patience of our three charismatic guides, we were easily able to enjoy the scenery at a pace that suited us…often at the back getting far too absorbed with the views (or that was our excuse anyway!)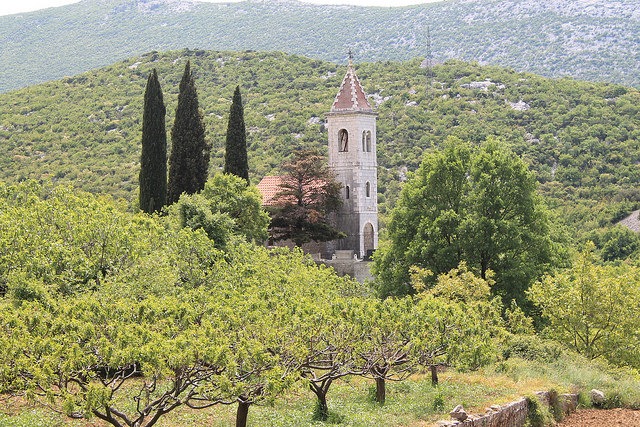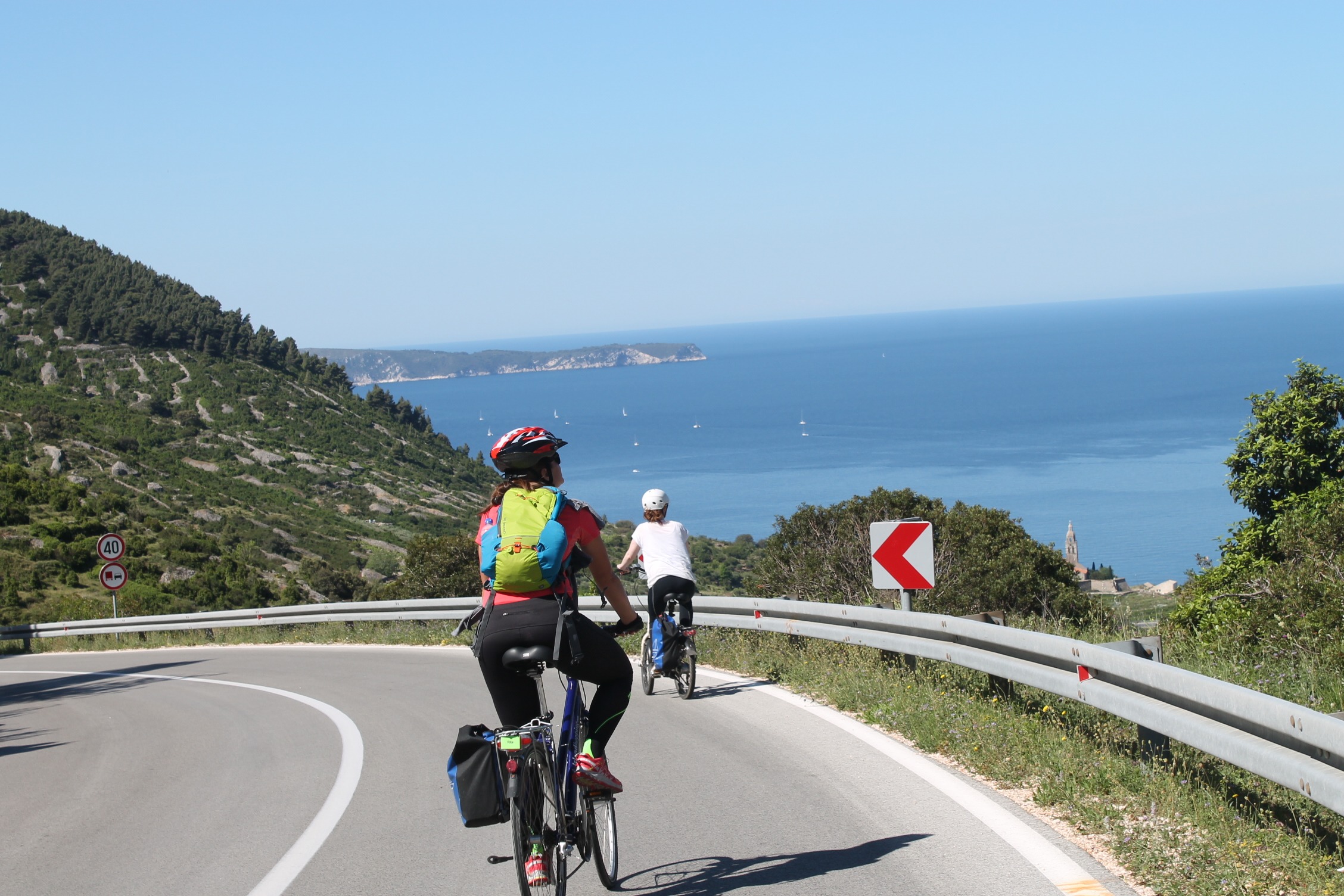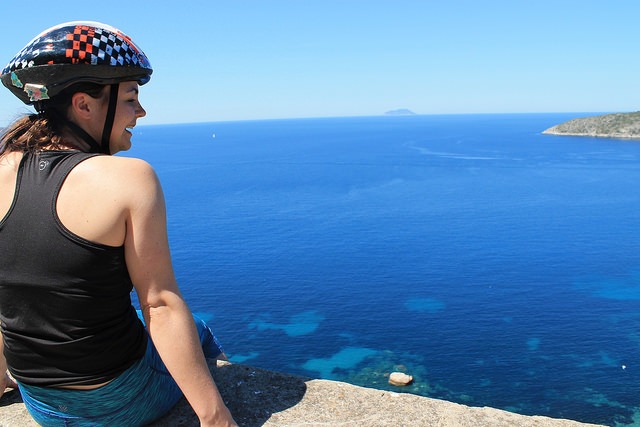 Admiring the Azure ocean colours!
Highlights along the way include the epic Cetina River route with its dramatic gorges and thrilling descents, panoramic vistas across the islands, having reached the top of a challenging climb (note: the routes explored have some tough cheeky climbs which really do test the legs!); our ever cheerful guides who helped us up and down these epic routes (including chief guide Toni's inspirational gladiator speech at the beginning of a particularly long riding day…I certainly felt inspired to take on the following climb!) as well as boar hunting on the beautiful island of Korcula and exploring its fun coastal routes and magical old town – supposed birthplace of the famed adventurer, Marco Polo, a story that seems to fit this enchanting place!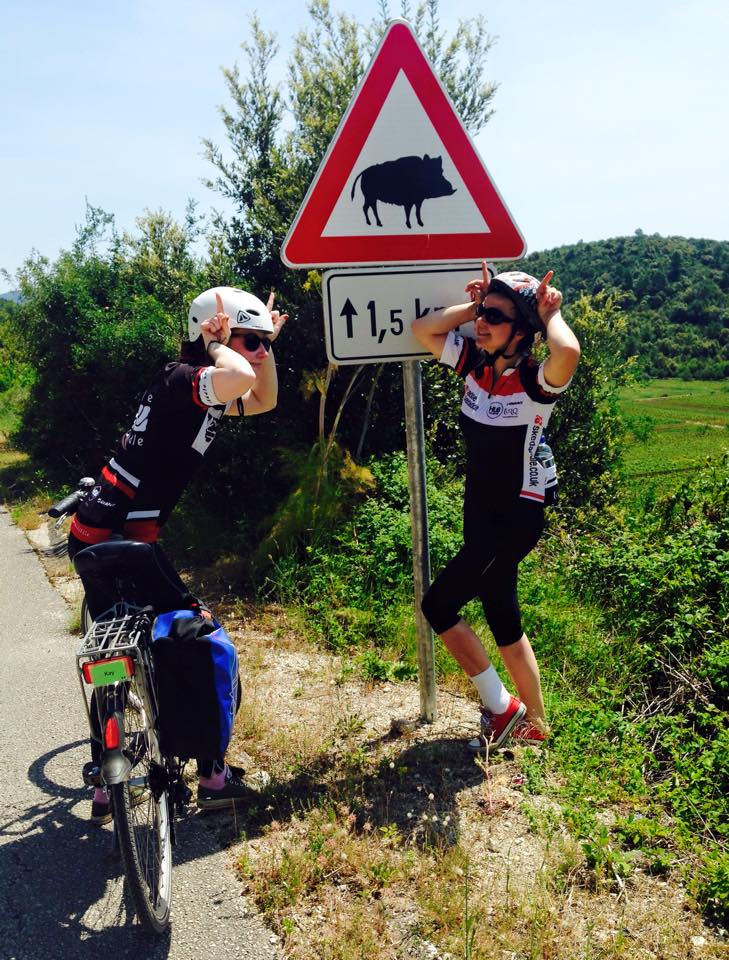 Croatia's landscapes are filled with wonderous wildlife
Croatia provides classic Mediterranean landscapes at its finest, made all the sweeter by refreshing ice cream pit stops and dips in the crystal clear water to cool off (Warning: the water is still a little chilly in May, but nothing a hardy northerner can't handle!)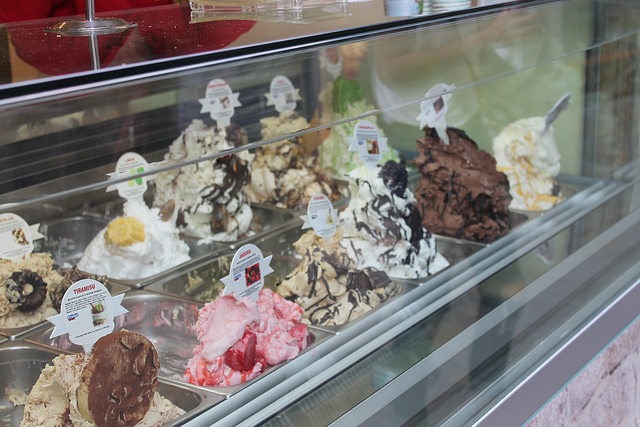 Ice cream mountains!
As well as incredible natural landscapes, Croatia is also packed full of historical charm. From exploring the maze of magical alleyways in the Diocletian palace of Old Town Split, to hearing tales of battles lost and won on the sun soaked hilltop castle of Hvar, this is a country steeped in fascinating tales which ooze from every building and cobbled, quaint street… Oh, and don't forget to give the golden foot of the wizard- like statue of Grgur Ninski in Split a rub – it will bring you good luck (and certainly did for our trip!)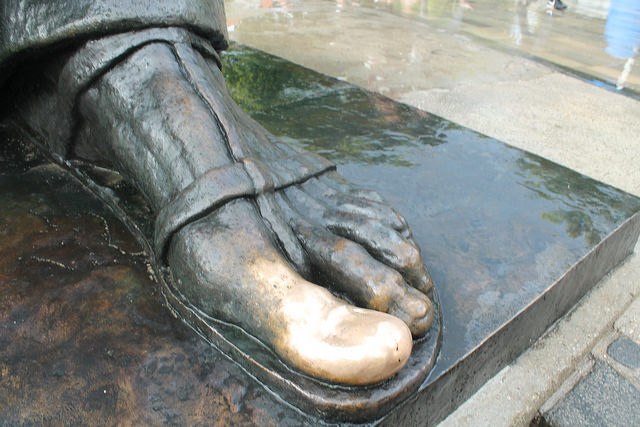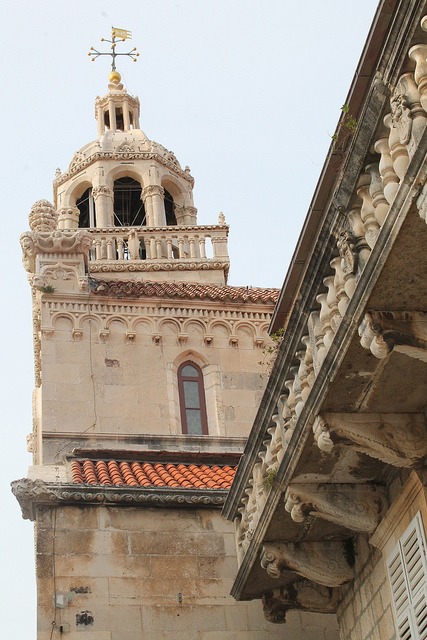 Impressive architecture at every turn…
A cycling holiday here is perfect for those seeking an insight into this dreamy corner of the world. Bike and boat journeys really help transport you to an alternate time and place, where life ticks by at a much more relaxed pace…Thanks to our local partners, the San Snova crew and guides, TonI, Ivana and Sylvia for taking such great care of us! We now have a little boat shaped hole in our hearts…
Feeling inspired? Fran and Kay took on the Southern Dalmatia bike and boat holiday, part of our HF Cycling range and Saddle Skedaddle range. Want to explore the interior of Croatia? We also have a great self guided route exploring the Backroads of Istria, as part of our Skedaddle range.
If you would like to see more photos from this trip, CLICK HERE to view the full flickr gallery.