Few holidays pack in quite as much as our exciting trip to Peru! Whilst most are familiar with the lofty, impressive peak of Machu Picchu, we bet you didn't also know this is an amazing destination for a family cycling holiday. Take a peek below to find out more:
1. Ideal for families of all ages
This trip is designed to be flexible enough to suit the whole family from ten to eighty years old! Our team in Peru have plenty of riding routes to choose from, whether you're a confident teenager looking for a challenge, or a little-one in need of easy cycling options.
2. Kids will get one of the best history lessons going
Incan ruins, the colonial city of Cusco and of course the iconic Machu Picchu all ensure you'll be immersed in historical wonders from the get-go.
3. It's an awesome yet accessible adventure
If you're looking for a holiday with an exotic postcode, this is the trip for you! It's a world dramatically different to one you are probably used to, but we'll help you explore in the safest and best way possible.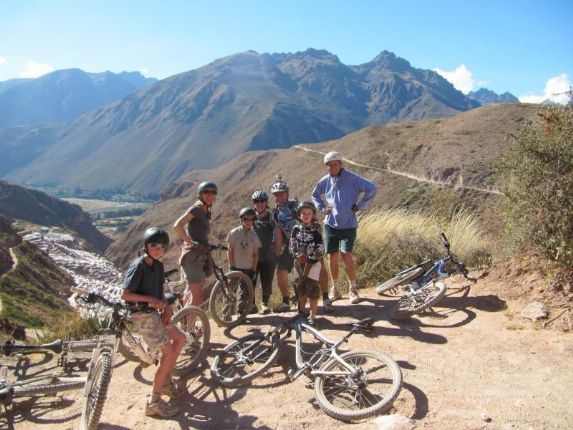 Looking to stay closer to home this year?
If you're keen to explore a more familiar destination this year, we've got that covered too. Popular options include our beach-hopping Asturian Coast holiday in Northern Spain, or the idyllic Lake Constance in Central Europe.