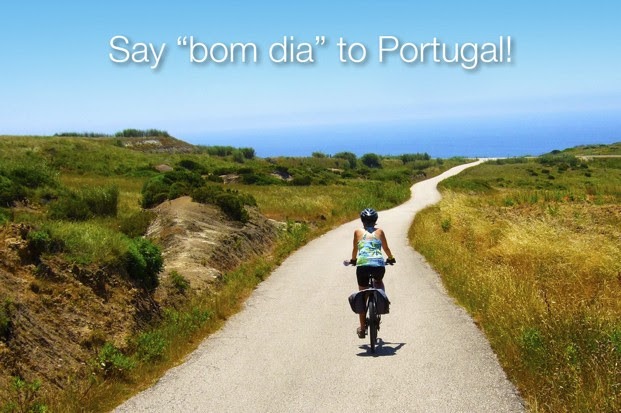 Bom dia (translated): Good day.
Your chance to escape to Portugal this year…
With average temperatures in autumn ranging from 15 to 23 degrees, there isn't a better time to explore by bike. Here are our top trips in Portugal for a last-minute getaway…
1. For the determindly adventurous: Navigating yourself with easy-to-use GPS.
Trip: Azure Ocean ride.
In a nutshell: One of the most popular leisure cycling holidays in our range is an incredible journey exploring Portugal's impressive coastline. What better way to explore than with the help of our handy GPS routes – the easiest self-guided experience you'll encounter!
You say: 'The organisation and arrangements were perfect. Fantastic route and scenery.' Paul, Hertfordshire.
2. For the demanding: Luxury accommodation & spas PLUS coastal vistas.
Trip: Atlantic Escape.
In a nutshell: A superb road cycling journey soaking up the very best of the Portuguese coastline. If that wasn't enough you'll be staying in a range of 4 & 5 star hotels, most of which have swimming pools and spas – perfect for a post-ride dip!
You say: 'A real achievement with lots of sea and villages'.
3.  For lovers of a modern & traditional blend: Challenging trails PLUS traditional Portugal.
Trip: Roman Trails.
In a nutshell: Our place-to-place mountain biking journey has a little bit of everything to keep your tyres on their toes! Alongside fun technical trails, you'll also get a real glimpse into this country's past, including a visit to the renowned medieval village Monsanto.
You say: 'I wanted a challenge and a challenge I got!' Natasha, London.
Already been to Portugal? Take a look at our guaranteed departures featuring lots of other late-season cycling holidays across the globe.