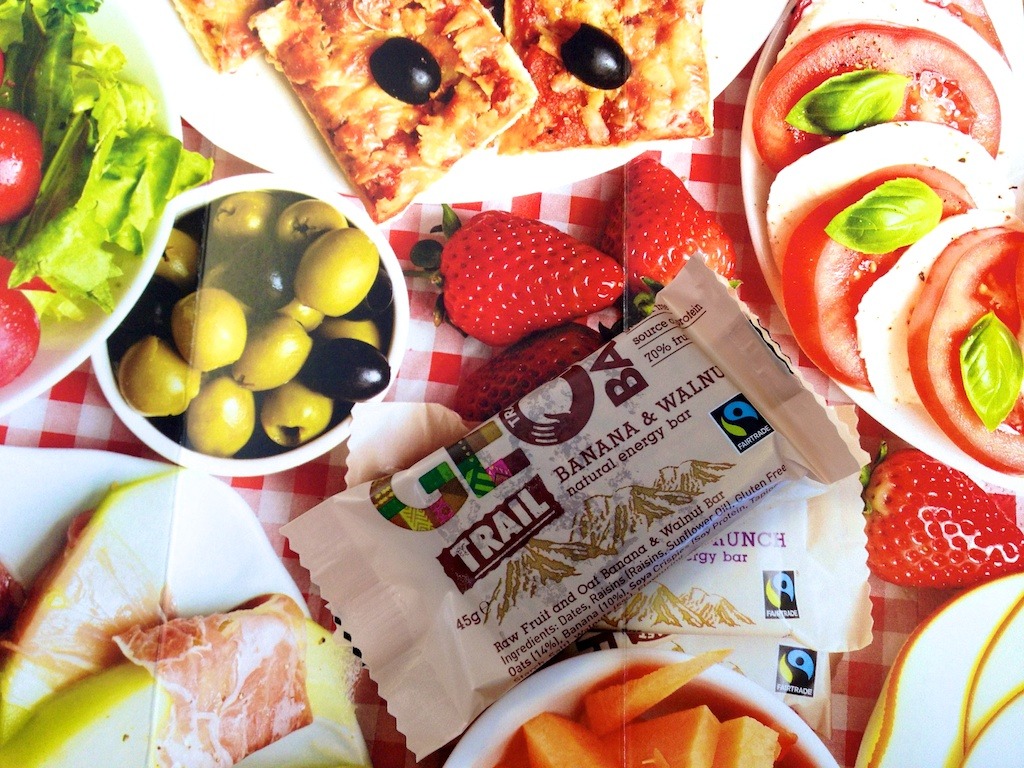 Whose been out enjoying the sunshine? If, like us, you couldn't think of anything better than heading off on two wheels with a picnic in hand, you may want to take a look at our special Spring giveaway!
We're currently offering a 'picnic pack' for two consisting of:  water bottle, delicious geo trail bar, puncture repair kit, bike bell and multitool – perfect for taking out on a bike ride and enjoying the great outdoors with a friend, loved one or family member!
As part of the pack we will be including two new delicious flavoured Geo bars provided by Traidcraft, the perfect pit stop pick-me-up! Jenny File, Product Marketing Manager at Traidcraft, says:
"Geobar Trail bars are an ideal snack for sporty people.  Each bar contains oats for slow-release energy, as well as natural fruit sugars, which give you a boost.  They're also packed with soya crispies, which are a good source of protein – great for muscle repair post-exercise. And not only are they good for you, but they're great for the smallholder farmers and growers across the developing world who benefit from fair trade. You'll feel great knowing that you're helping to change the world, one bite at a time."
Want to know how you can win this great cycling pack? Check out our
Facebook page
and simply LIKE and SHARE our post for the chance to win!