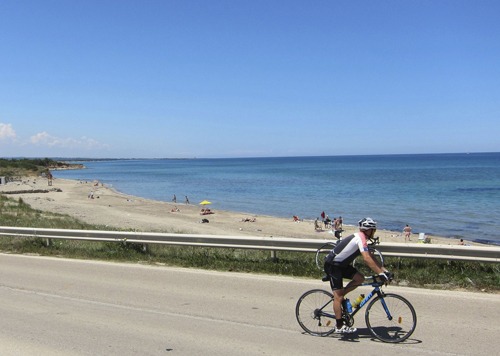 We're paving the way in 2017, with our exciting NEW road cycling journey in Puglia . Here are our top facts about the region, that will make you want to jump on a road bike right away:
1. Over 500 miles of coastline.
…and we'll explore quite a bit of it (not all though, don't worry folks!) What better sights to soak up from the saddle, than the azure Adriatic Sea and white sandy beaches?
2. It houses several UNESCO treasures.
Puglia is home to numerous ancient wonders and our tour has you visiting no less than 3 impressive UNESCO sites, including the Sassi of Matera and Trulli houses of Alberobello.
3. Home to 50 million olive trees.
If you're looking for classic Mediterranean landscapes, this is the place to visit. A region carpeted in olive groves, they'll be your constant cycling companions along the route.
4. There are no monster mountains to tackle.
It's gentle enough to make it accessible to everyone, but still packed full of riding thrills. Our new tour is a great Introduction to the Road and perfect for most roadies to enjoy.
5. Famed for its food.
Okay, most great destinations are, but Puglia's immensely fertile, largely agricultural land, means your meals here really are a treat for the taste buds.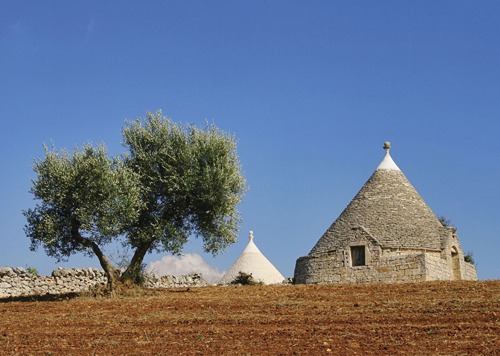 Looking for something a bit more challenging in 2017?
If you fancy exploring the coast, but want to gain more elevation, take a look at our Atlantic Escape tour in Portugal, or The Beautiful Isle in Corsica.