This year the iconic Raleigh celebrates its 127th birthday and to celebrate they have launched a new website, compiling photos, stories and memories or former Raleigh workers through the ages. This website really captures the rich history of the company, which is notably one of the oldest biking companies in the world…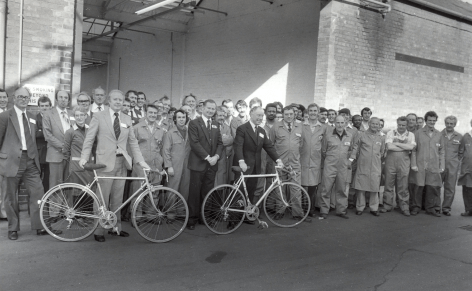 Originally based in Nottingham, Raleigh bicycles take their name from the street their first factory was built on, Raleigh street (there's your fact of the day!) And since then the company has gone on to become an international success with establishments across the globe!
Writer Andy Barrett who was involved in the creation of the website explains: "We really wanted to tell the story of this iconic Nottingham factory from the people who worked there; from across the ages and across the many, many departments. And of course, the best way to do that is to go and meet the workers, to have a cup of tea and to chat. People have a real attachment to the factory which came across in the stories that they told."
Its great to see the hard work of these workers brought to the surface for all to enjoy! We, for one, certainly remember our first Raleigh bikes…do you?