Saddle Skedaddle have been named as one of the outstanding green travel holiday companies around, as voted for by the Guardian's team of experts in their Green List 2010, in association with www.greentraveller.co.uk  & supported by Forum for the Future www.forumforthefuture.org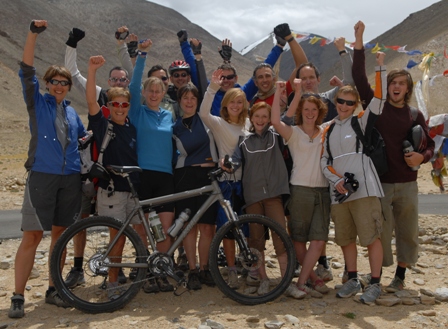 More than 200 travel and tourism providers were sent a questionnaire than asked for specific information about action being taken to reduce carbon impact and promote water conservation biodiversity conservation and waste management; and we made it into the top 75.
A panel of travel and tourism experts, chaired by Graham Miller, director of International Studies at the University of Surrey read the completed questionnaires and decided on the final list. The aim was to identify companies that have introduced significant change to thie business, the products they offer and the way they perform.
Here's what they said about us -" Voted as one of the top five small tour operators by Guardian and Observer readers in the 2009 Travel Awards, Saddle Skedaddle organises road cycling holidays and mountain bike holidays mainly in Europe plus a few long haul destinations. It also runs trips to developing countries, such as Peru, in collaboration with Traidcraft and Christian Aid where you get to stay with fair trade producers"
To vote for Saddle Skedaddle in the 2010 Guardian and Observer Travel Awards – click here