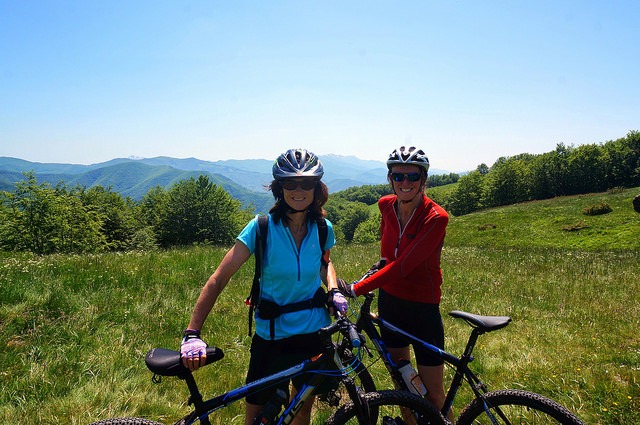 The hidden valleys of Garfagnana in the North of Tuscany are one of Italy's best kept secrets. A combination of densely forested area and diverse mountain range, our mountain biking trip here offers fun and varied riding against a breathtakingly beautiful backdrop! After heading off to take on the Apennine Trails themselves, sisters Sharon and Sue Bonar sent us in some amazing photos of their trip away: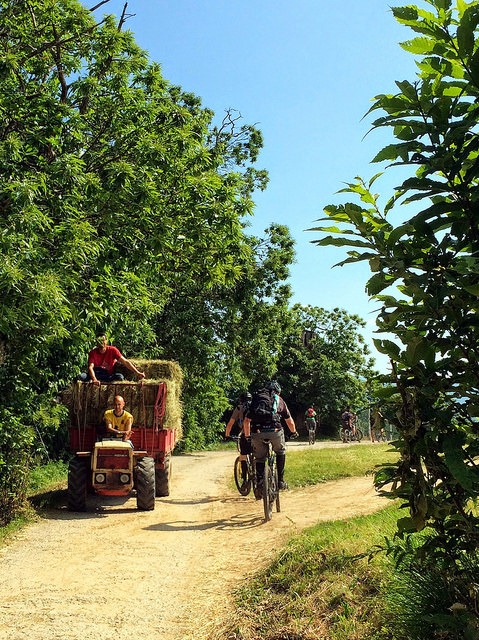 Bikers pass by a farmer as they wind their way through this rural and charming part of Italy – Garfagnana contains many isolated farmsteads and the sight of a tractor wielding hay is a common occurrence as you make your way through the valley.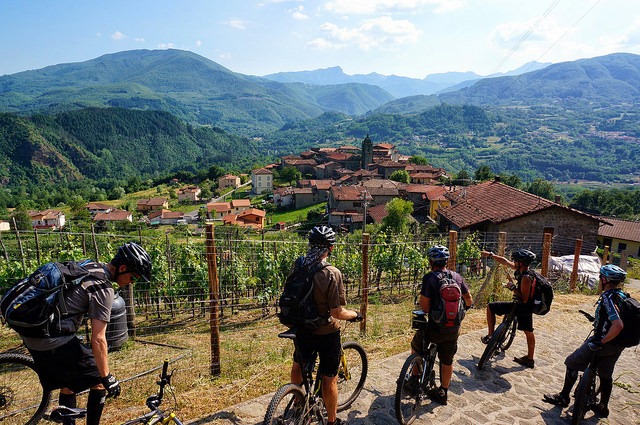 Looking out over the terracotta roofs of just one of the many picturesque and medieval villages in the area.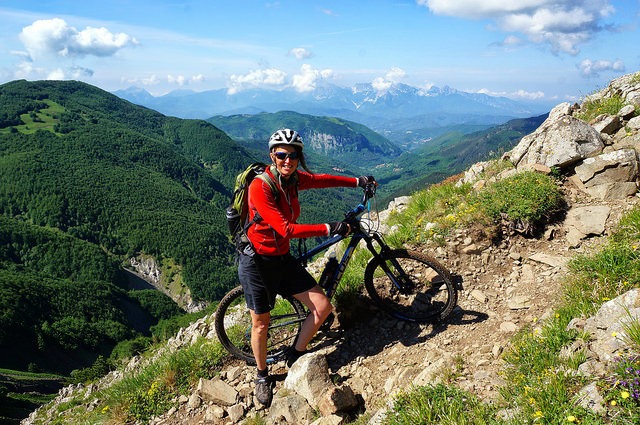 Beyond the enchanting valleys and up into the mountain regions… Garfagnana offers superb natural trails with spectacular views.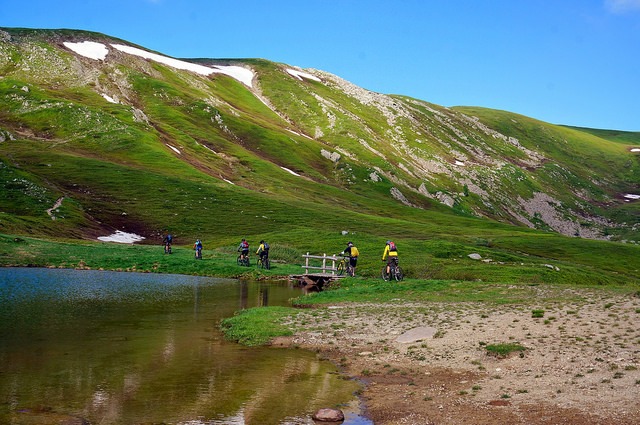 The varied landscape of Garfagnana makes this holiday great for those seeking to be thrilled and exhilarated. Once climbing to the peaks of the area, bikers can expect some challenging and fun single track!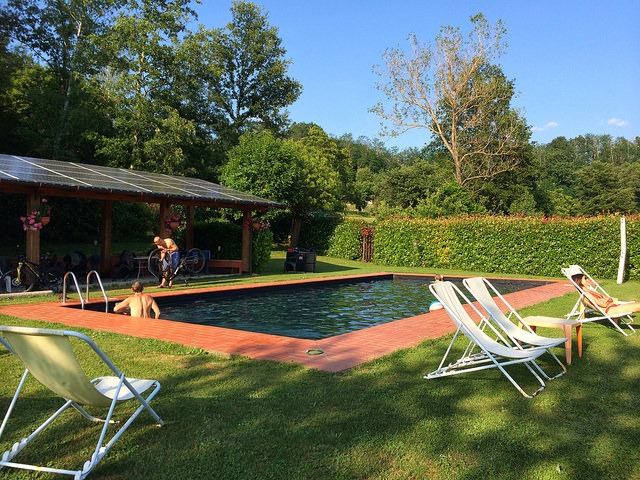 After a day blasting the trails what better way to unwind than in your private swimming pool…
To see more photos from this trip check out our Flickr gallery