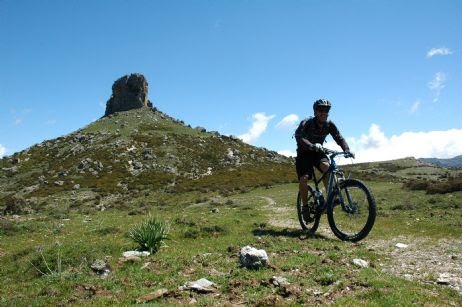 Sardinia is, quite simply, one of the finest mountain bike destinations in Europe. The perfect Mediterranean climate is just the tip of the iceberg and years of rural activity have crafted a network of trails across the island, that make for perfect riding.
The trails vary from gentle coastal paths alongside white sand beaches to challenging technical routes through the mountains, that form the spine of the island.
Combine this with our local guides who are fiercely passionate about the island and love to share its wonderful food and brilliant biking; you've a match made in mountain biking heaven!
One of Skedaddle's most popular MTB adventures, crossing Sardinia on a range of paths, dirt roads and moderate trails. Epic vistas await at the top of every climb and the final descent to the coast to finish the trip will have you grinning from ear to ear.
Coast to Coast – 22 to 30 Aug. – 12 to 20 Sept. – 10 to 18 Oct.
£995 + Flights – Grade 3
A real gem for riders looking for great trails, some technical challenges and wonderful locations to relax at the end of the day. We explore the wonderful, natural riding in the Costa Verde and most days we manage a visit to one of Sardinia's breath-taking beaches.
La Costa Verde – 20 to 27 Sept &  18 to 25 October
£995 + Flights – Grade 3-4
La Transardata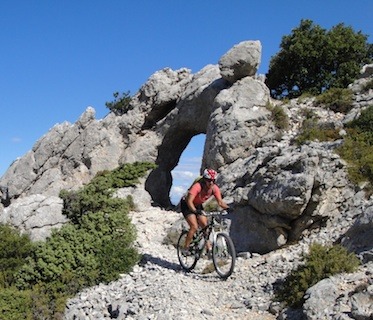 A classic cross-country mountain bike adventure, perfect for fitter and more experienced riders. We traverse the Island from North to South on remote mountain paths and thrilling singletrack. Rewarding climbs and challenging descents on every day will keep you on your toes and you will have earned your chilled beer each evening!
La Transardata – 12 to 20 September – £1225 + Flights – Grade 4-5