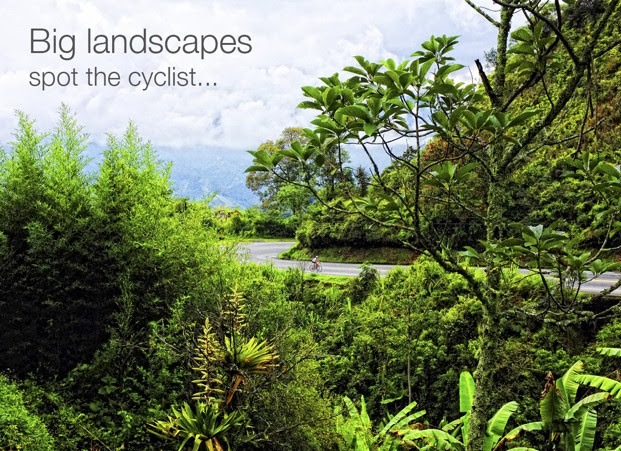 Boasting the impressive 52-mile Alto de Letras, Colombia is the perfect destination for experienced riders who are looking for a challenge with a twist. Read on to find out more about this South American adventure!
In a nutshell…
"The best thing was it turned out to be a holiday – a rarity as my last two bike trips were hardcore and made me fantasise about getting back to work. It turned out to be an amazing opportunity to experience a different culture and a country."
Stacey, London
The type of riding you can expect…
"Every day was different and brought with it different experiences and challenges. I thoroughly enjoyed every day. Climbing Letras led to a real sense of achievement."
Kent, Spangenberg
"I loved all the mountainous days. The Letras ascent was fantastic and much easier than anticipated."
Joanna, Hampshire
What about the guides?
"Superb leadership from our guide David, obviously very experienced and committed to cycling in Colombia."
Phil, Newcastle-Upon-Tyne
Looking for an exotic cycling experience but don't feel like you're quite ready to tackle the Letras just yet? Check out our Road Atlas tour in Morocco, another great opportunity to sample an extraordinary culture.