Check-out the Skedaddle staff  & biking guides on holiday during the 2009 Skedaddle Guides weekend in the UK's Lake District. As usual it was an international affair, with around 40 people arriving from Spain, Sardinia, Norway, Newcastle, Rotherham (most exotic), London, Bristol and everywhere in-between. We even had Paul arriving like the proverbial Paddington Bear from Peru armed with a superb some superb photos and videos of our mountain bike holidays in Peru.
We're please say that we all passed our First Aid qualification and so are now all ready to bandage you up in the 'unlikely' occurance of someone falling off  their bike, whilst on holiday.
We've also been kept up to date with all things bike wise by Dave of TSW Cycles / Giant Bikes and as all now familar with Spanish Tapas (Cumbrian Style) after a night in Costas Tapas Bar……a little bit of Spain in Penrith and high kitsch in the extreme!!
Check out the below photos and see if you can see anyone you recognise?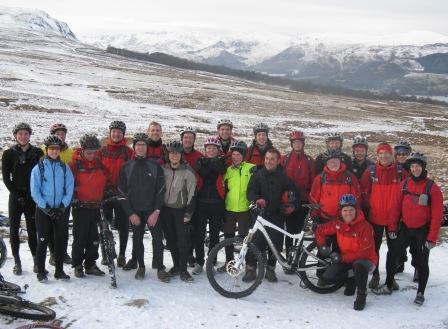 Skedaddle Guides make it out on the hills around Ulswater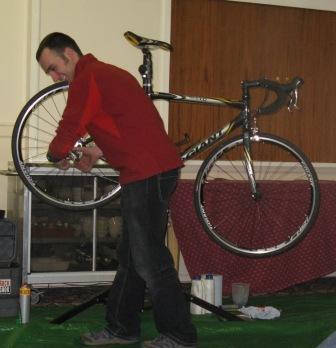 Dave finds it amusing that Straws calls the bike on the stand a 'Racer'.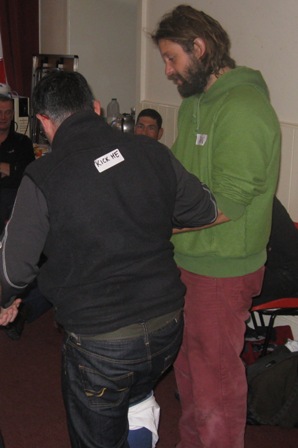 Five hours on and hundreds of kicks up the ass, Simone still hasn't realised !!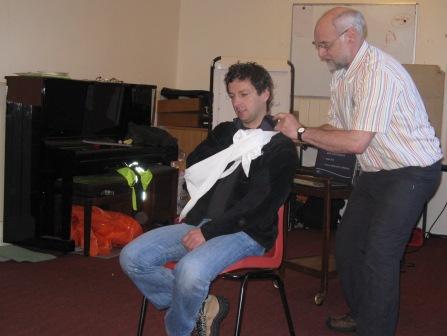 Sadly, David would never play the piano again!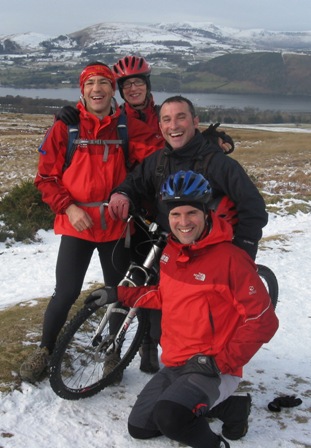 Skedaddle Sardinia in the Snow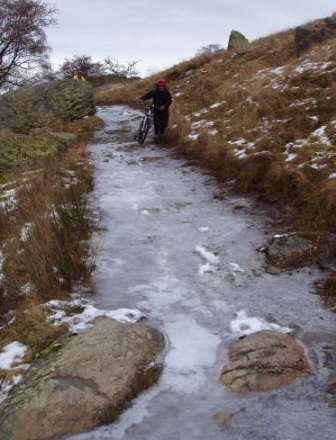 What's wrong with you!! It's only a bit of ice!!