A Heady Spanish Concoction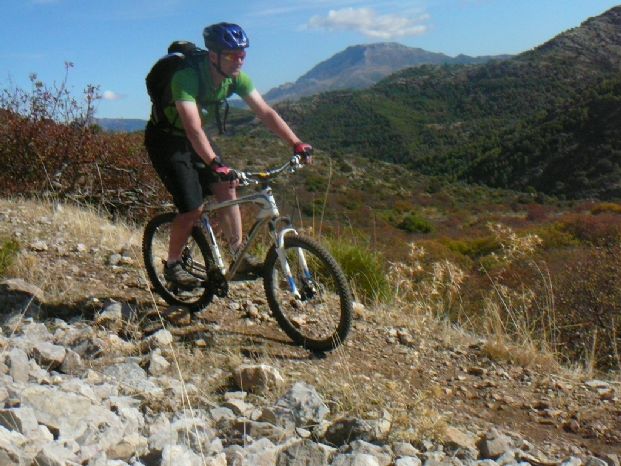 Our Trans Andaluz mountain biking holiday in Southern Spain is proving to be the ultimate place to place mountain biking tour in Andalucia.
It's a heady Spanish concoction, aimed at getting even the most seasoned mountain biker grinning from ear to ear, as you bike from the Mediterranean through two UNESCO biosphere reserves, four Natural Parks and past the highest peaks in western Andalucia to finish at the white sands of the Costa de la Luz.
Accommodation throughout the week is in tasteful and traditional small hotels situated in ancient Moorish castle topped 'Pueblos Blancos' and with numerous flight options into Malaga it couldn't be easier to join us!
ACC13/01 – 03 March to 10 March – £995 Excluding Flights – Grade 4
If you've got your eye on Southern Spain but think our Trans Andaluz trip may be a bit too tough, then take a look at our Coast of Light holiday, an easier place-to-place trip designed for those who enjoy less-technical mountain biking.
ANF13/01 – 24 Feb to 02 Mar – £895 Excluding Flights – Grade 2-3
We've Road Cycling, Leisure Cycling & other Mountain Bike options in the region too.