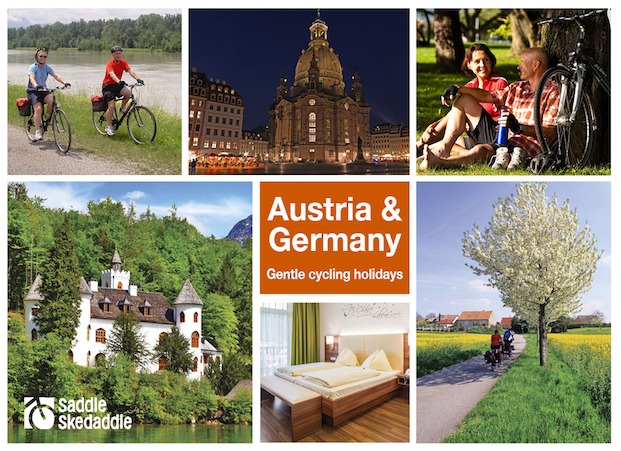 Our cycling holidays in Austria and Germany offer a great way to access the incredible abundance of picturesque landscapes, fascinating history and impressive architecture on offer. All that's left to decide is which trip is best for you!
If snow capped mountains and medieval towns sound like your ideal cycling holiday, we recommend heading to Austria, where impressive natural landscapes fascinate and enthrall. For famous glacial lakes, why not explore the Lakes and Mountains near Salzburg, or beautiful Lake Constance? Other waterways of note include our charming holidays along the The River Inn and Danube Cycle Path.
Hopping across the border into Germany reveals countryside no less beautiful, Cycle Saxony offers rolling vineyards, world famous wine and stunning baroque architecture.