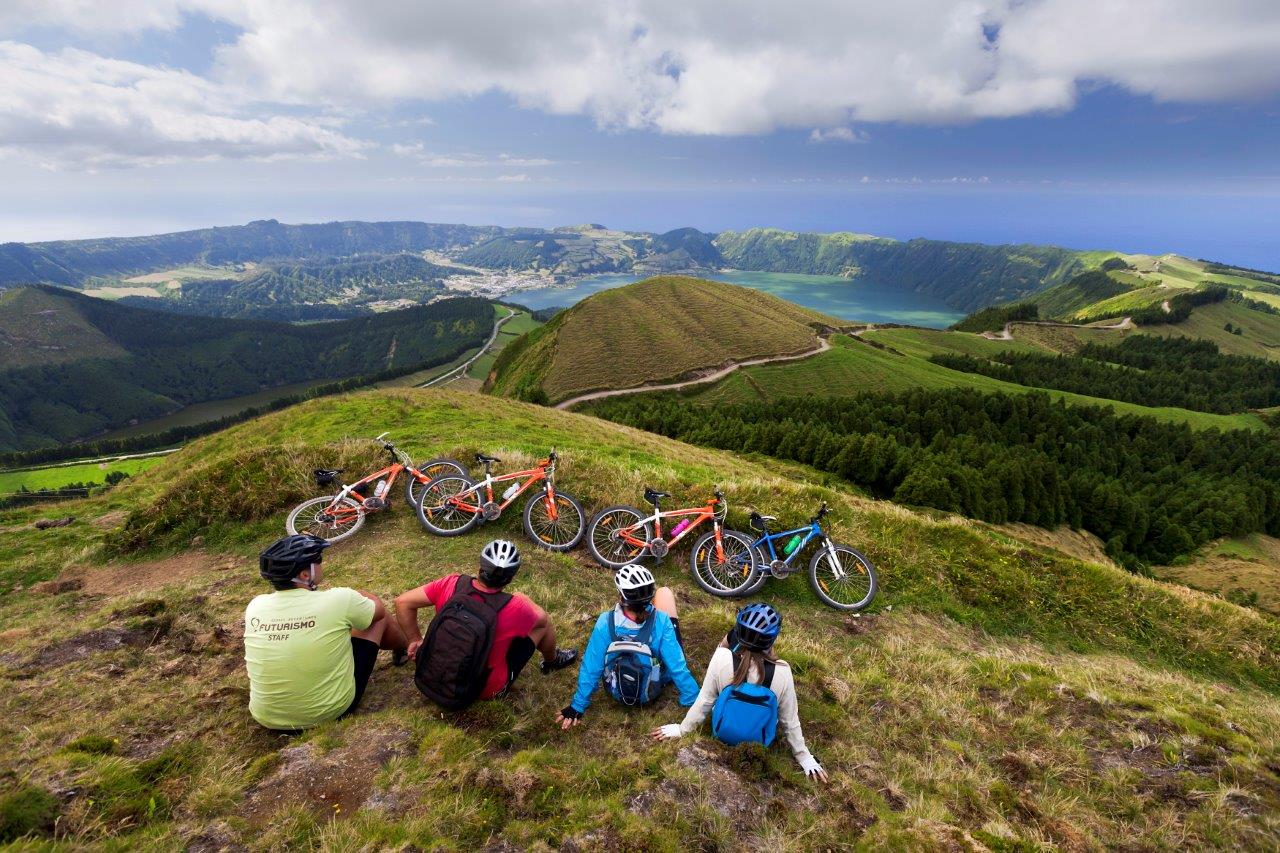 Europe's most mysterious islands, The Azores, are proving more popular than ever, as more and more of you head off in search of the  'Hawaii of the Atlantic'.
Rather than us singing the praises of this stunning destination, we thought we'd share some wonderful feedback we received recently from a family who enjoyed a week of guided cycling on the largest island, Sao Miguel….
You say –
So many wonderful memories it's difficult to select just one! The incredible landscape, the amazing beautiful changeable skies – we even enjoyed the warm rain! Meeting the challenge of a cycle climb to then free wheeling down the volcano to the sea; hiking up through the tree ferns to bathe in a thermally warm waterfall; Swimming in a thermal heated sea inlet; staying at the Terra Nostra, children singing like dolphins in the pool at the Park Hotel. Eating amazing local food; going to a tea plantation and the pineapple farm; Drinking KIMA! Seeing huge Whales up close… Mark, Shropshire
Mark cycled our guided family cycling holiday Azores Adventures. Click here for more information about this tour.
 We Say –
Direct flights from London mean this exciting destination is now more accessible than ever from the UK. This is the perfect place for those in search of something a little more adventurous, with a great mix of tracks and trails, as well as exotic sights, including volcanoes, waterfalls and whales, to keep those miles worth cycling for!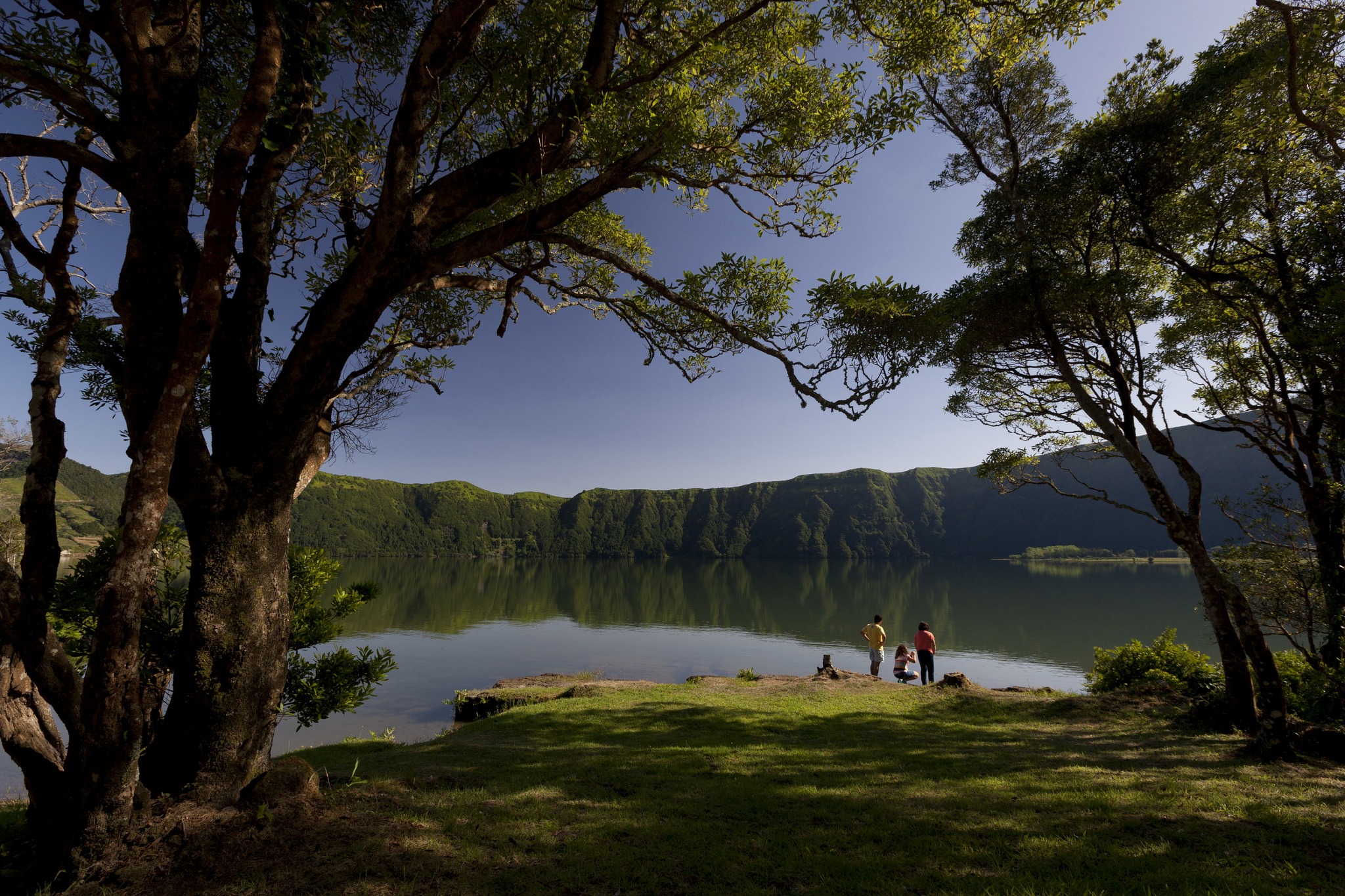 Fancy exploring this destination on two wheels but not looking for a family holiday? Click here to view or full range of cycling holidays in the Azores.