We take a closer look at the much-celebrated port producing region of Portugal, where our exciting new holidays Port and Wine and Mountains and Vineyards of the Douro are proudly positioned…
Wine, glorious wine! With summer in sight, thoughts are turning to the finer things in life and that much-lusted after week away in the sun, accompanied by generous servings of delicious vino too, ofcourse. With the perfect sundowner firmly in mind, we've turned our thoughts to the Douro Valley in Portugal, whose fertile banks have been producing some of the world's best loved wines for centuries.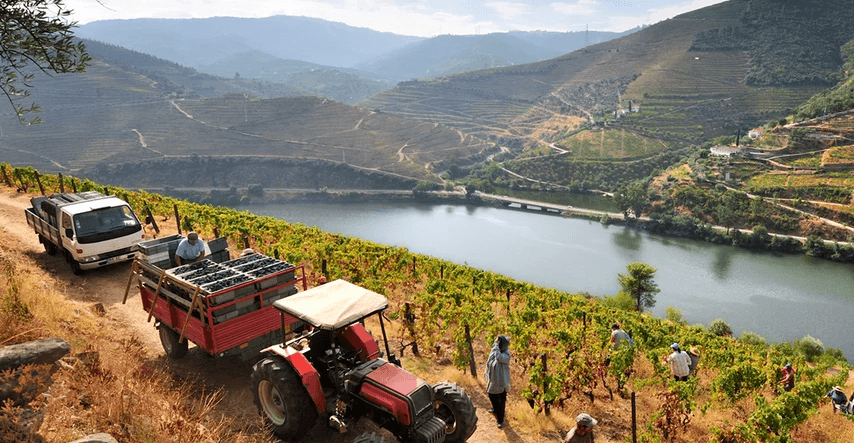 The highlights…
Riding through amazing terraced valleys
Enjoying the comfortable Quintas accommodation (specially adapted wine producing farms)
Offering ample opportunity to sample the local wares, both of our cycling holidays here offer an authentic insight into fantastic local wine culture, which still saturates these soils. From enjoying the lovely local sights from your saddle to sampling these first hand each night as part of your accommodation, you'll have every opportunity to soak up the irresistible surroundings. Hey, those pedalling pit-stops will likely help you up some of the steeper sections the region too!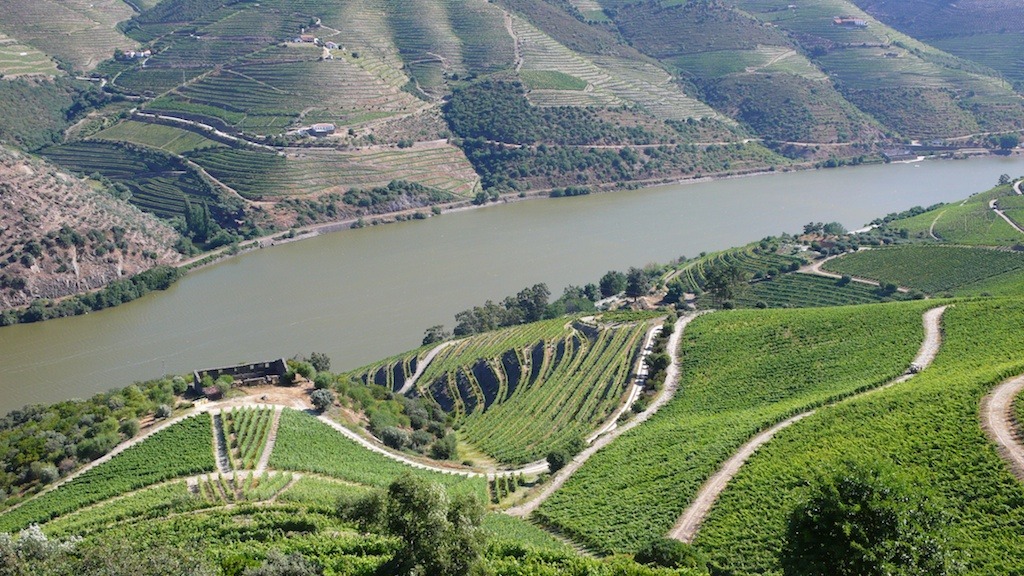 As featured by…
But don't take our word for it. The Guardian have recently featured this incredible destination and had this to say…
The Douro river is wild and tamed, fertile, rich and dust poor. She is the heart, soul and life force of the region she gives her name to. For 900km, from central Spain to Atlantic Porto, she pushes and runs, fat, green, inexorable. The Douro region is about the size of Suffolk but, unlike East Anglia, has barely a metre of flat ground. Instead, dizzying mountain slopes are creased and folded and combed with the millions of vines that make those juicy Douro table wines and its celebrated ports.
Other highlights of this article, which you can find on our tours include the towns of Régua & Pinhao. Including the Douro Museum of Regua, which you will have the chance to explore during our Port and Wine tour – a great place for learning more about the history of the area – accompanied by plenty of free samples!!
To read the Guardian's article in full click here. 
We've two holidays to the Douro Valley region. For leisure cyclists, we've a 7 day self-guided Port and Wine tour, or for keen roadies in search of a more challenging experience, check out our Mountains and Vineyards of the Douro tour.