We're excited to launch our new events photo booth which will be touring the UK this season, stay tuned to find out where you can snap the perfect pedalling pose…
Ah, summer! It's finally time to dust off those bikes and get out in the great British outdoors. Alongside BBQ's, lazy summer days in the sun (we can hope…) and plenty of fantastic cycling opportunities across the UK, the warmer months also sees the start of the vibrant festival season and this year we're even more excited to join in the festivities.
Ready, steady, snap…
Having been keeping our new event kit under wraps for weeks now, we're very excited to reveal we will be unveiling a cycling-inspired photo booth at our events this summer. So, whether you want to capture yourself as the King or Queen of the mountains, immortalise your cycling victory forever by snapping a picture with our trophy or simply just want some festival fun with your cycling pals, you won't want to miss the Saddle Skedaddle photo booth.
Where can you find us?
Can't wait to have a go? Our Skedaddle photo booth can be found at the following events this summer:
Want a sneak peek?
We let our HQ team loose with our new event props recently (well we needed to test it out didn't we…) to show you a behind-the-scenes preview of what you can expect from our photo booth: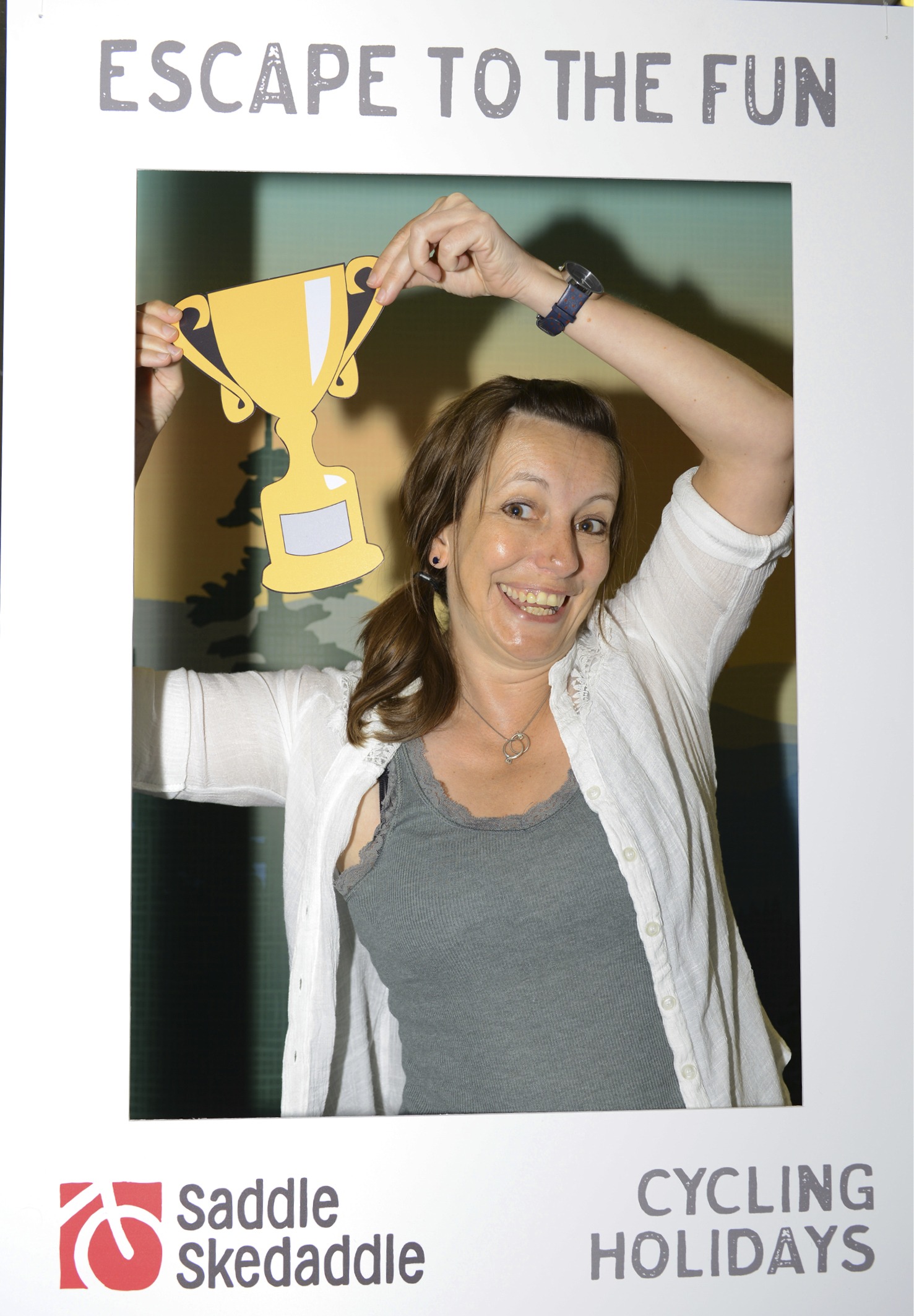 Roadie Kerry comes out on top…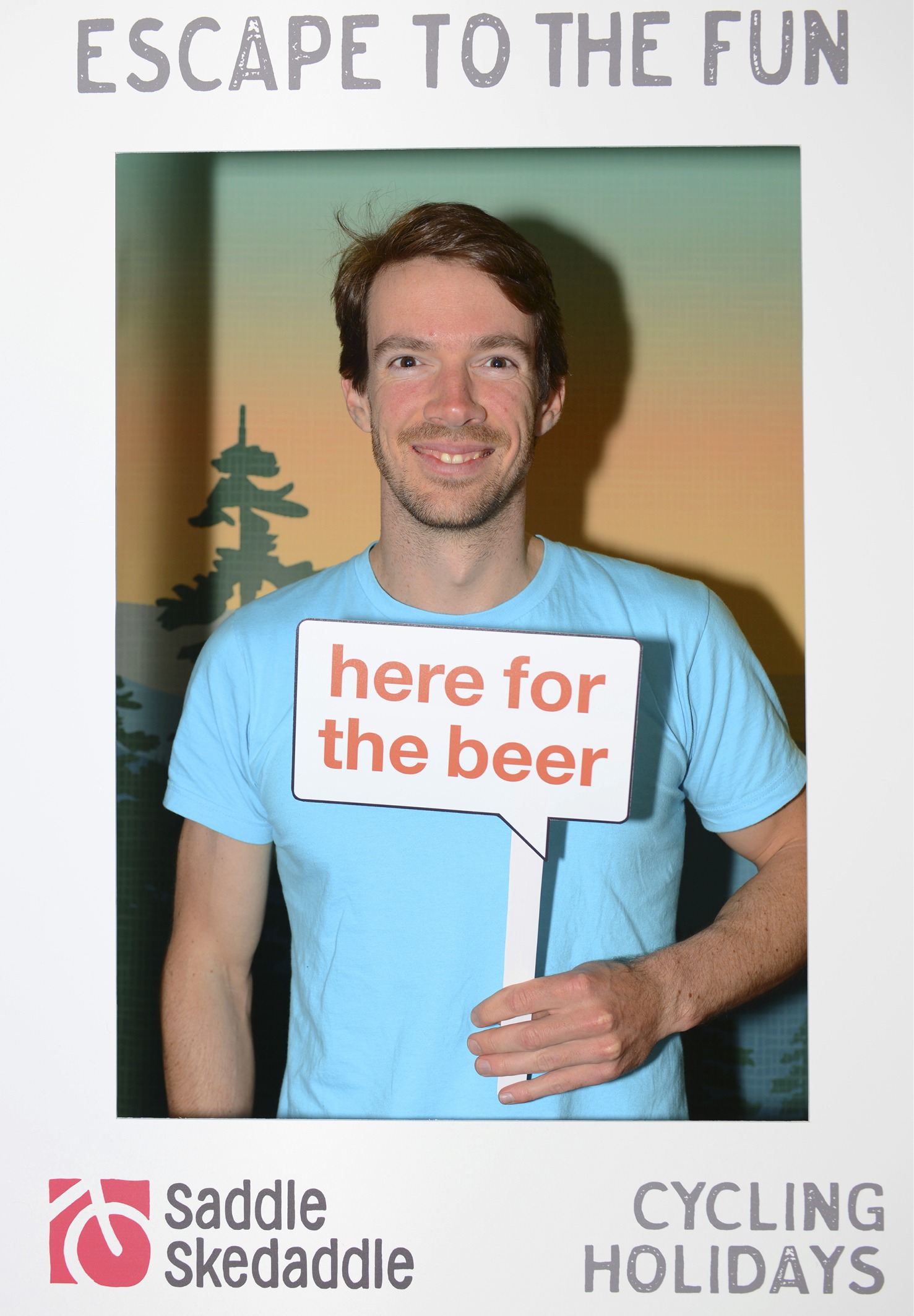 Uk Operation coordinator Brad doesn't beat about the bush…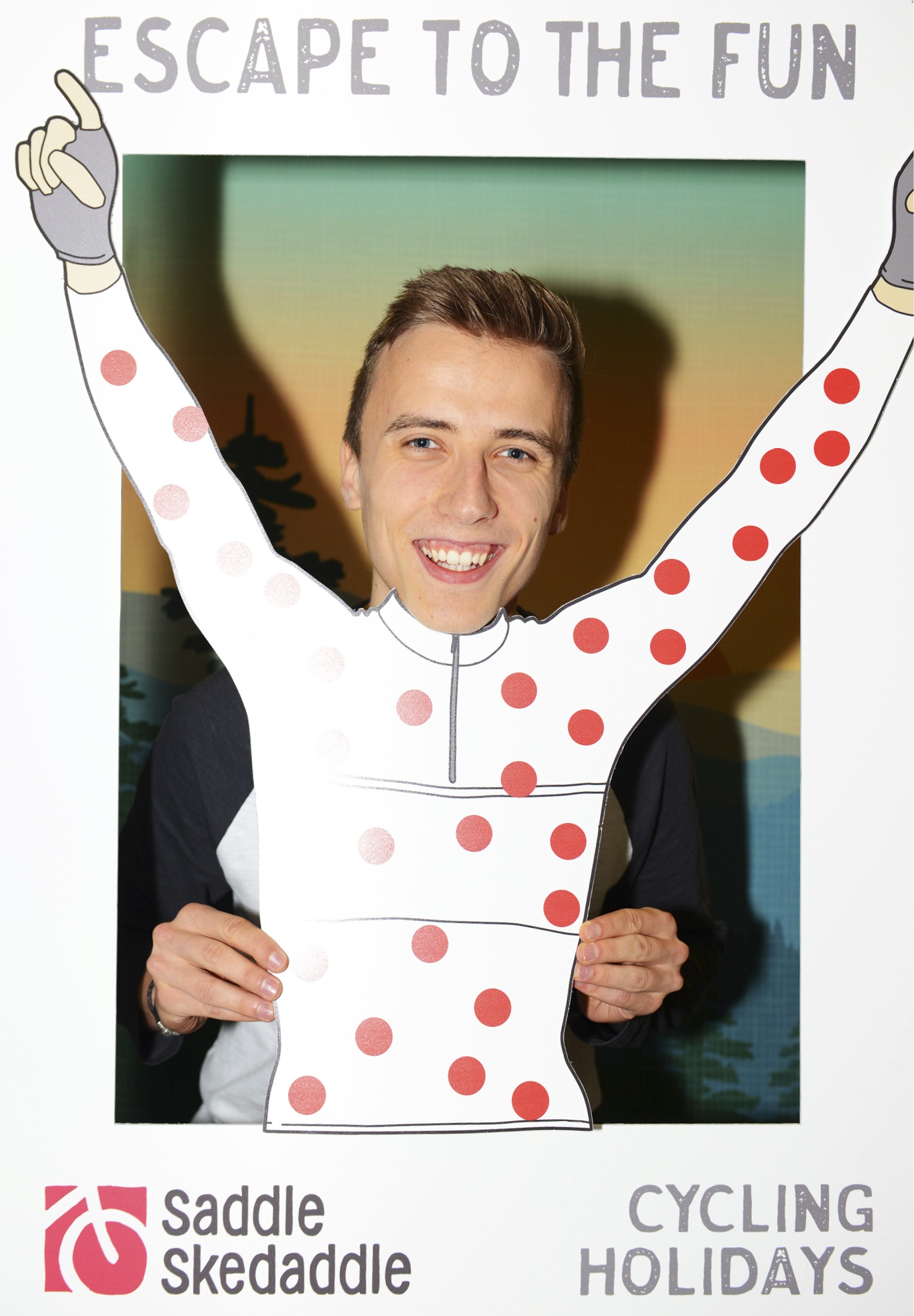 Mountain Biking consultant Ryan fancies himself the King of the mountains…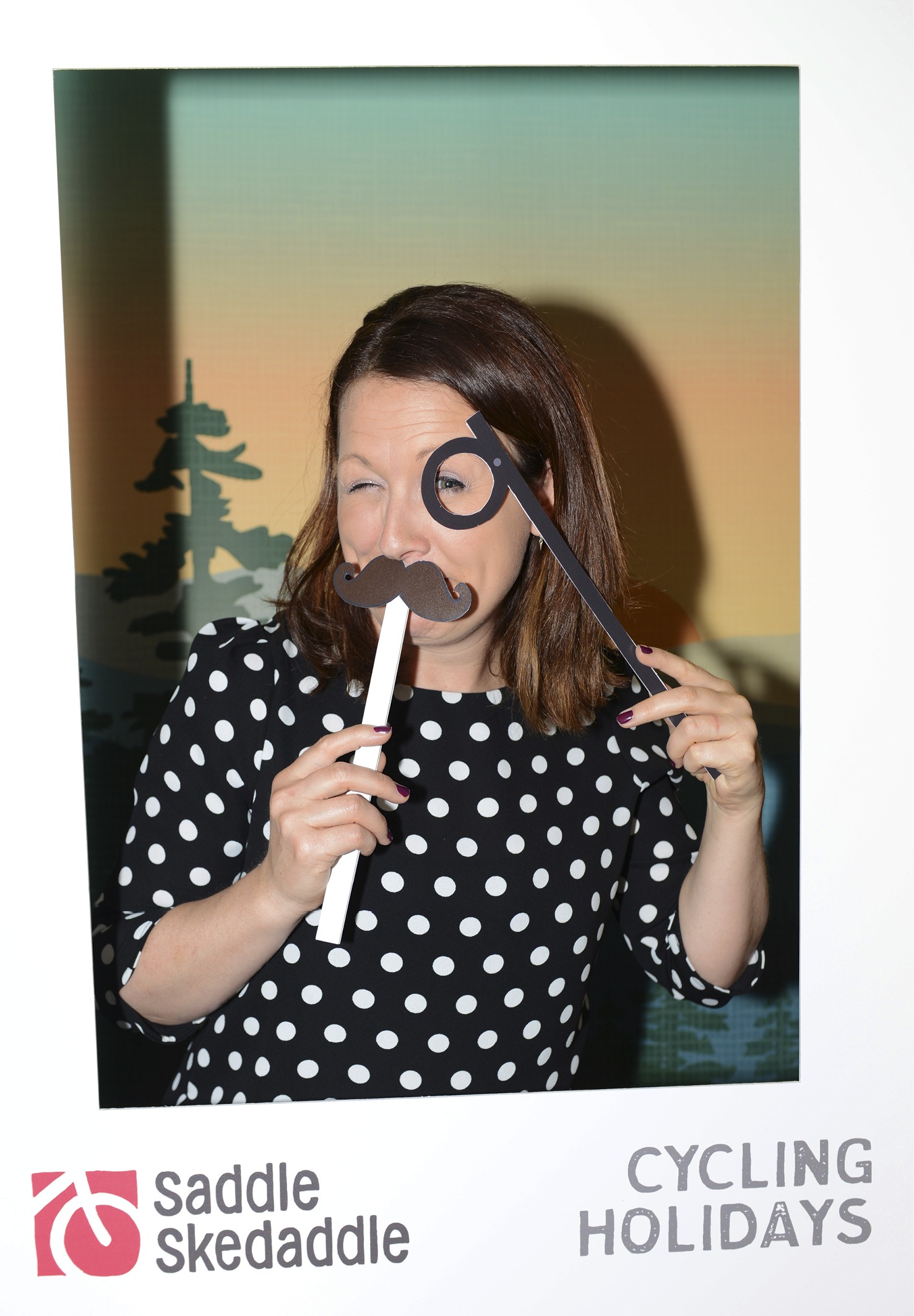 Marketing manager Sam feeling rather sophisticated.
Share your snaps…
Feeling inspired? We're encouraging all  those who take part in the photo booth over the summer to tag us in their photos via our social media channels: Facebook, Twitter and Instagram. Hope to see you there!