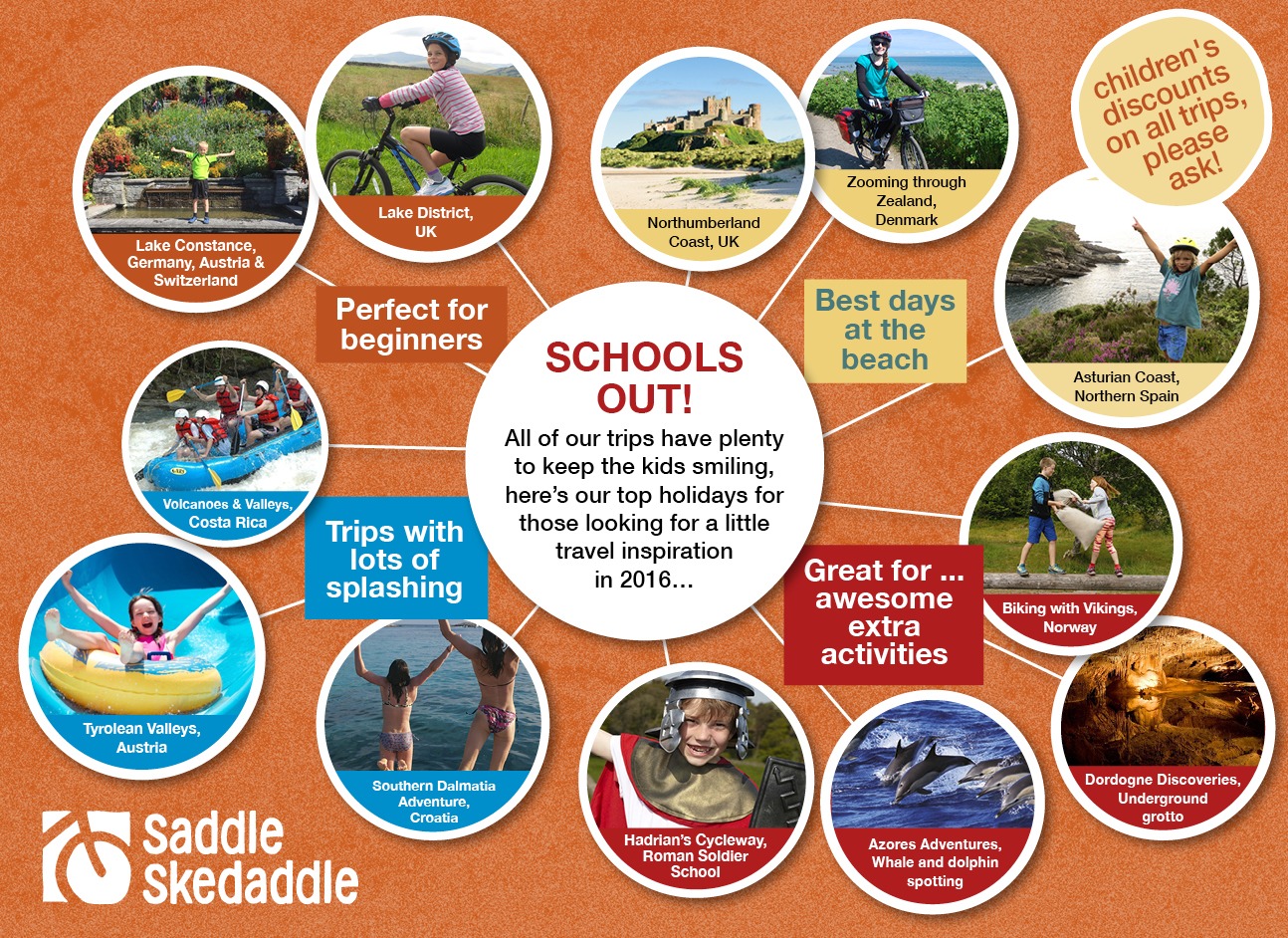 With six glorious weeks to keep the kids entertained, it's time to think about planning a holiday the little ones will never forget. Never fear, our summer cycling holidays have got your family needs covered. From easy-paced cycling journeys for beginners to holidays with an added extra sparkle; whether hoping to hit the beach or looking for places to take a post-ride dip, your choices are endless!
–
Perfect for beginners
We know it can be a somewhat daunting task to swap your leisurely poolside holiday for a more active form of travel, but there's really no need to worry! For those taking to two wheels for their first cycling holiday, we've some great options both in the UK and Europe that provide fantastic gentle cycling and aim to inspire a new generation of cyclists whilst they're at it…
Trip: Lake District
Where: UK
Duration: 3 days
Looking for a cycling holiday with the kids but need a helping hand? Our guided tour in the Lake District is a fantastic introduction to cycling, and with our guides on hand to help, you'll be in very safe hands!
Aimed specifically at families looking to boost their cycling skills, this is a great opportunity to get some expert advice from our lovely team. With fun in mind, you'll enjoy two great days in the saddle, helping improve your confidence on the bike.
The tour exceeded our expectations in every way. It was the best two days of the entire summer for our family.  I wish we could go back and do the two days again – our two young sons loved it and we will definitely be booking again soon. Thank you for such a great trip. Big smiles and happy, happy memories of the cycling in the Lakes. Nick, Switzerland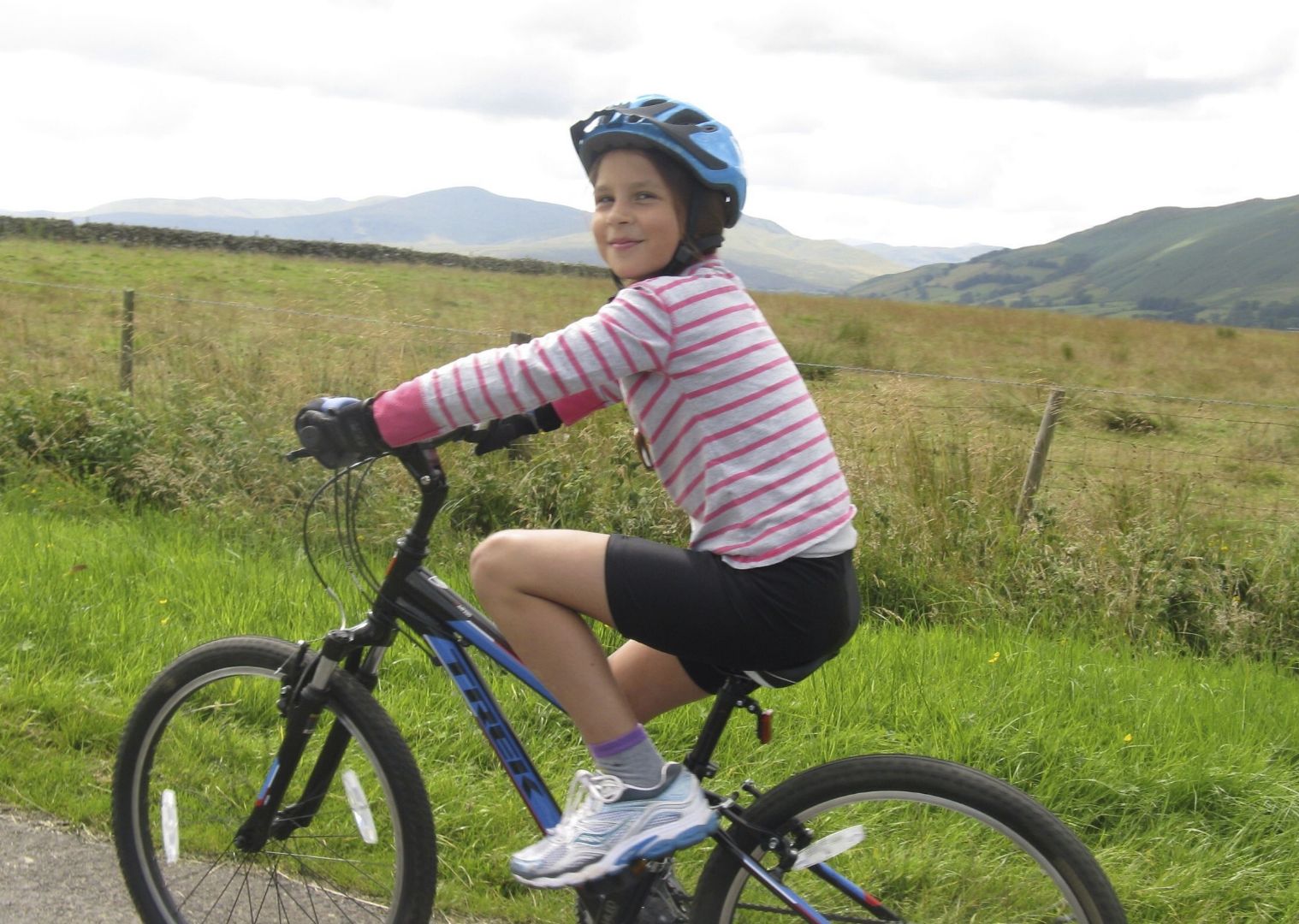 For full details about our holiday in the Lake District click here
Trip: Lake Constance
Where: Germany, Austria & Switzerland
Duration: 7 days
This lovely holiday explores Europe's picturesque 3rd largest lake and is a real treat for those who love to explore the great outdoors!
Following a mixture of flat, traffic-free cycle paths, this route is perfect for little ones looking for a gentle introduction to a two-wheeled holiday. Alongside stunning views of the mountains from your routes along the lakeshore, there's also plenty of opportunity for a mid-ride dip, as well as lots of idyllic spots to enjoy a picnic and re-fuel!
This was a great family holiday, the children both really enjoyed themselves, especially the swimming in the lake! The hotel in Lindau was amazing, and the lady that looked after us was particularly helpful. Thank you for a fantastic holiday that we can't recommend enough. Becky, Bristol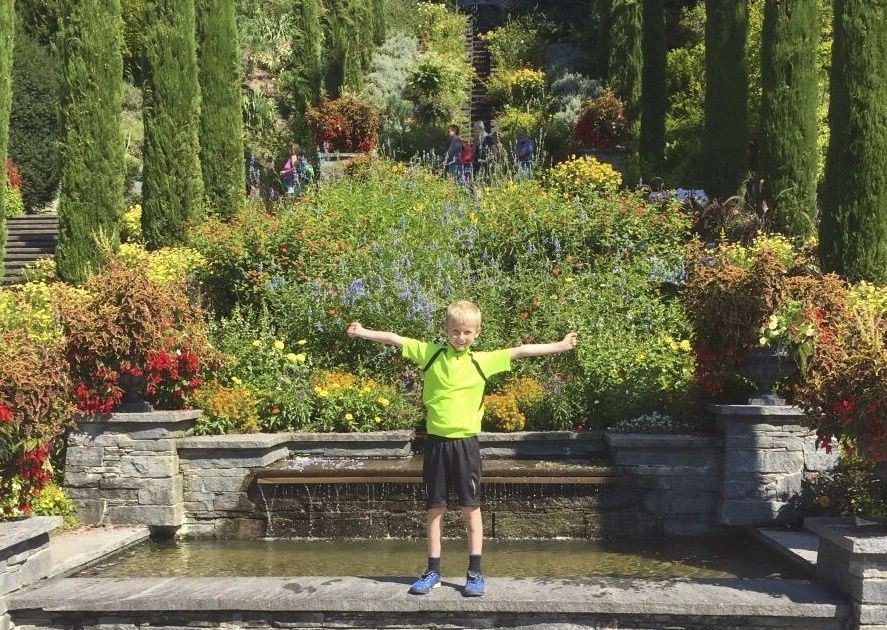 For full details about our holiday at Lake Constance click here. 
–
Best days at the beach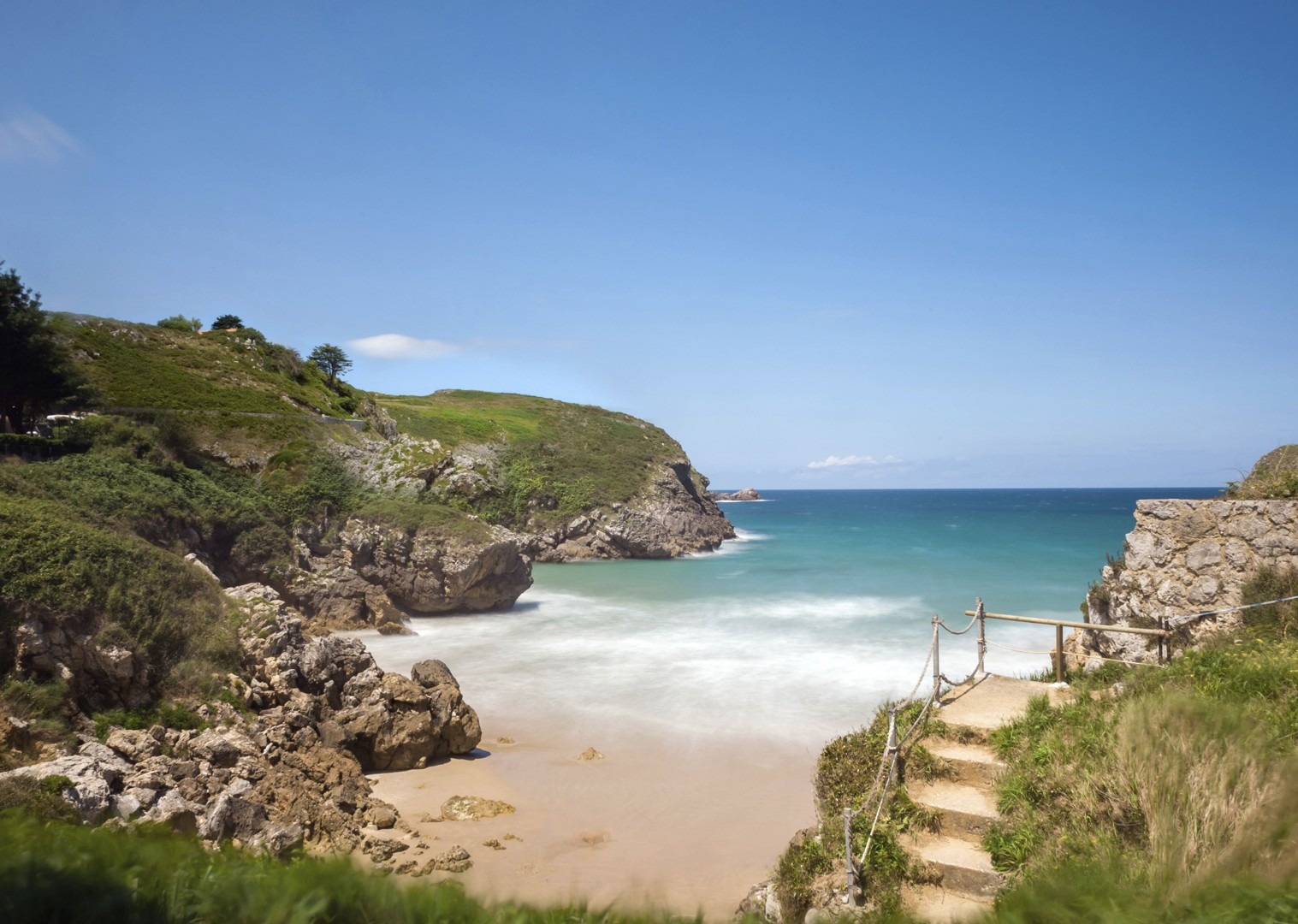 A holiday beside the sea is a classic choice for many looking for sun, sand and splashing on their summer break! We've selected our favourite destinations where the cycling is just as good as the beaches themselves. Time to get your bucket and spade ready…
Trip: Northumberland
Where: UK
Duration: 5 days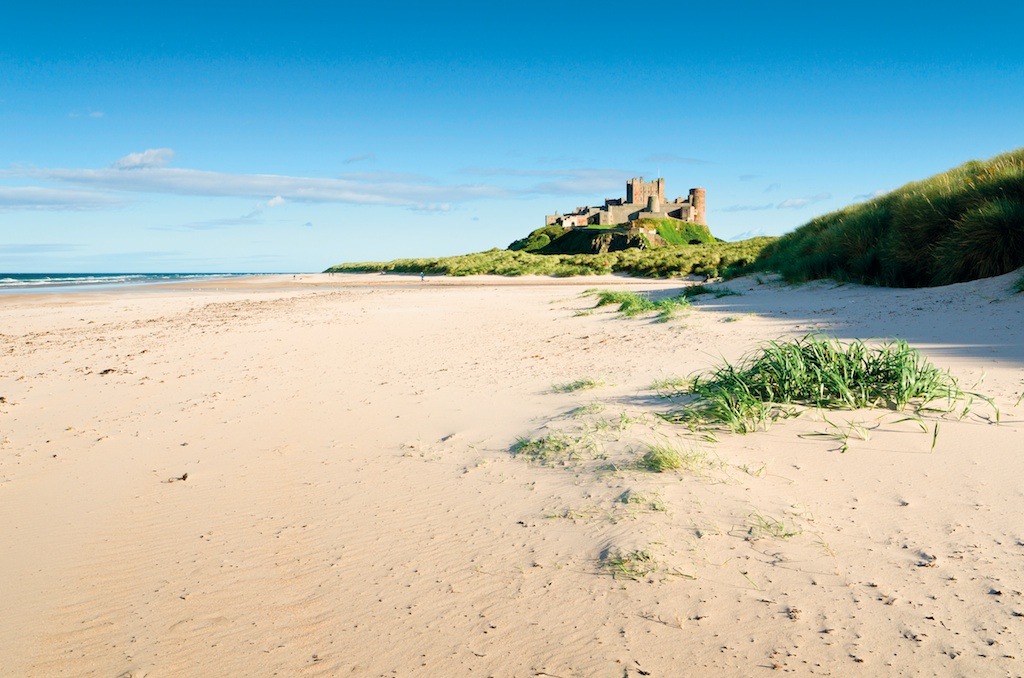 Voted number 1 on Mumsnet in 2015 as their top family destination, the 'secret kingdom' Northumberland is blessed with some of the best beaches the UK has to offer.
Imagine miles upon miles of un-spoilt empty beaches combined with striking historical castles that have fascinating tales to tell from times gone by. Now, add your bike and you've got what we like to think is the perfect summer holiday for the whole family to enjoy. We recommend taking time to explore the lovely beaches of Dunstanburgh and Bamburgh, both of which make the ideal place for a post-ride picnic.
What better way to find out more about this holiday than checking out our fantastic video:
For more information about our family cycling holiday in Northumberland click here.
Trip: Zooming through Zealand
Where: Denmark
Duration: 7 days
Denmark may be famed for its castles and eclectic culture but did you know it also has a fabulous coastline to explore too? No matter where you are in this country you'll never be further than 50km from the sea, and our family cycling holiday takes full advantage of the white sandy stretches available…
From the popular Bellevue beach just outside of Copenhagen to an afternoon across the water sampling the sands of Sweden in Helsingborg town, there's lots of opportunity to sample one of Europe's best-kept secrets!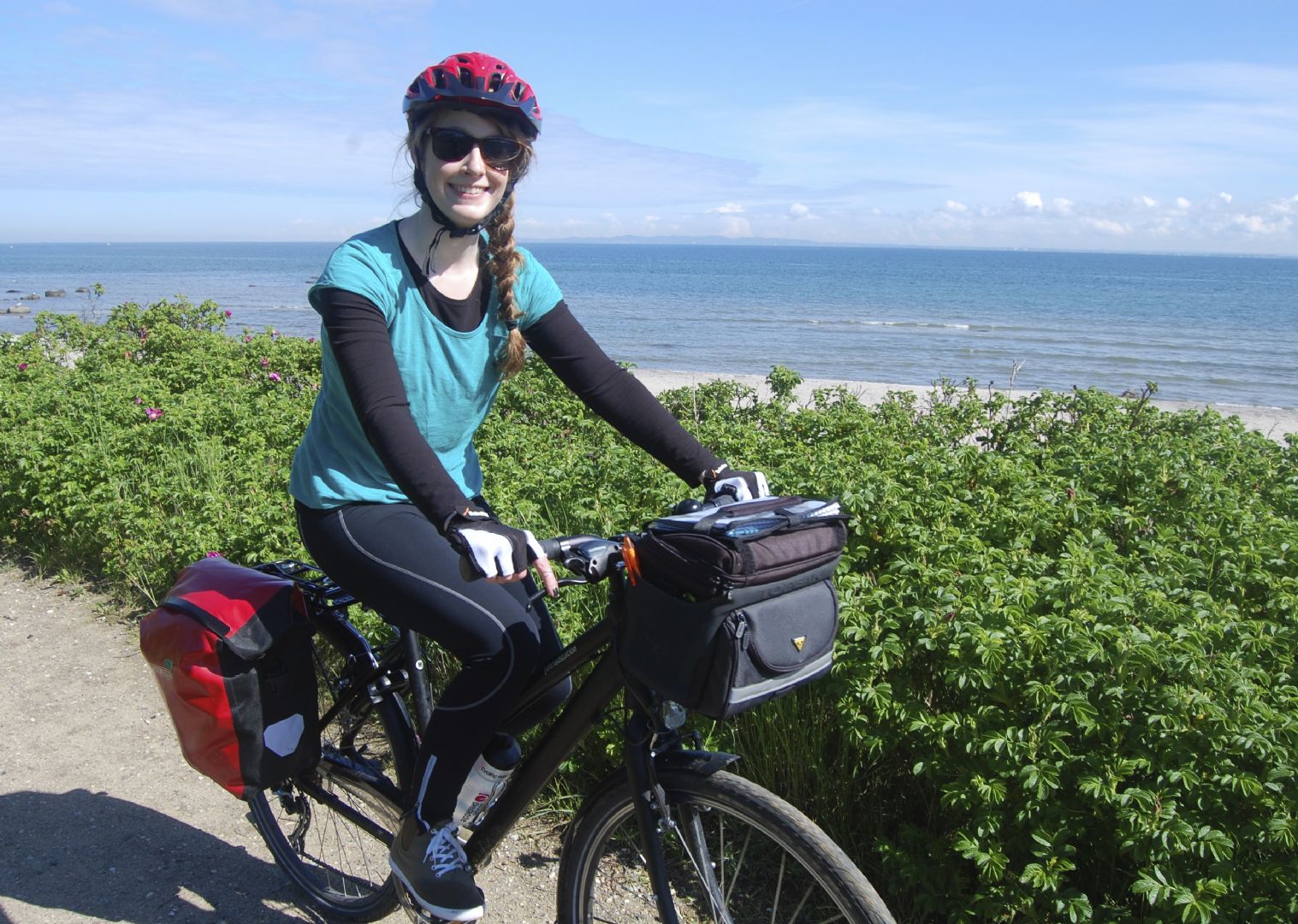 For more information about our family holiday in Denmark click here.
Trip: Asturian Coastal Ride
Where: Northern Spain
Duration: 8 days
The 'Costa del' resorts of Spain have been popular holiday destinations for years but we bet you haven't heard of the stunning North West region of the Asturias, and the little-visited dramatic beaches that are located here. This is the ideal destination for those looking for beautiful, sunny, sandy stretches, far removed from the hoarding tourist masses…
Your itinerary for the week is packed full of memorable beach stops and some of the more notable options include the Playa de Toro, where you'll be greeted by fun rock formations, the large beach of Playa de Poo (yes, this will certainly get the kids laughing) and the Playa de Cuevas del Mar, also known as the 'beach of sea caves'.
We enjoyed all the days but the last day kayaking was probably the most memorable. Seeing the start of the Sella race was amazing and then kayaking down with crowds of celebrating Spaniards through lovely scenery was fantastic fun. We also very much enjoyed the cycling too. Sarah, Chesire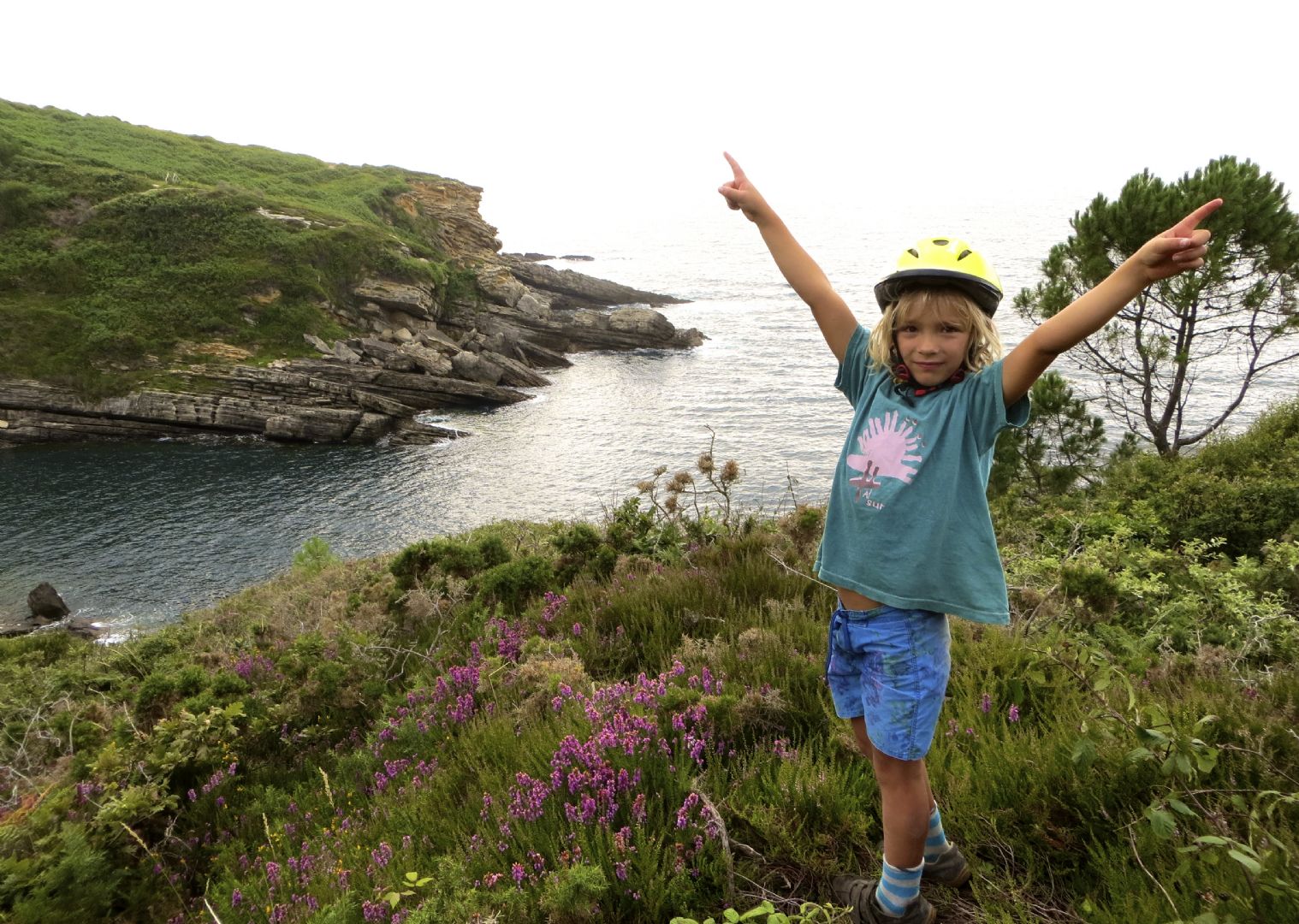 For more information about our cycling holiday in northern Spain click here.
–
Great for… awesome extra activities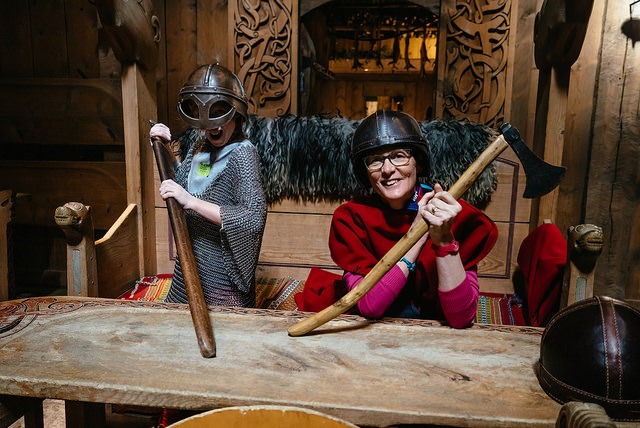 Although our holidays are all about getting the little ones out on two wheels, we know that a holiday wouldn't be complete without some fun, extra activities to motivate you to cover those miles! So, we've selected our favourite options to keep the kids smiling away from the bikes too.
Trip: Hadrian's Cycleway
Where: UK
Duration: 5 days
Budding historians will love our fantastic tour along the historic Hadrian's Wall, where you can get really hand on with the history on offer.
Alongside fantastic views to aid your daily rides, this route is dotted with fantastic museums that help bring the story of this iconic Roman frontier back to life. From interactive events, including the fun Roman Soldier School held at various locations along the way, to the fascinating forts themselves, there's plenty to keep the little ones entertained…
We had a good laugh with our guide, Les, he is very likeable. More importantly though his group leadership skills were excellent. He managed the two families who cycled at different paces very well. Very impressed. The children really liked him too and we all had good banter. Angela, Leeds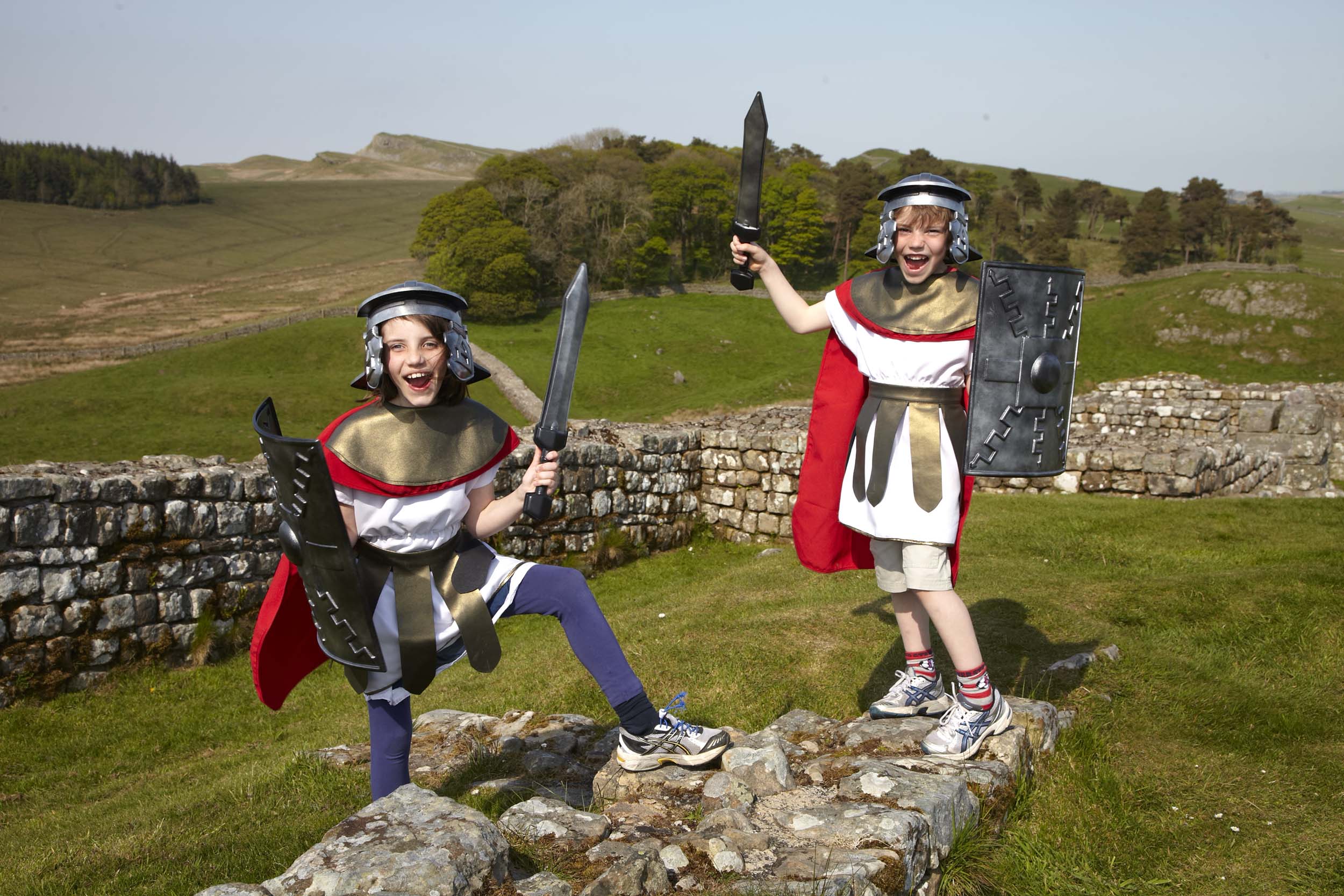 For more information about our family cycling holiday in the UK click here
Trip: Azores Adventures
Where: Azores, Portugal
Duration: 8 days
There may be few sandy beaches on this stunning mid-Atlantic island, but what it lacks in traditional holiday features, it certainly makes up for in fun action-packed activities!
If you have adventurous children at heart, you can't go wrong with our cycling holiday in the Azores, exploring the lush island of Sao Miguel. Amongst the highlights you'll discover will be lots of wild dolphins and whales, lush waterfalls to bathe in and a jeep safari giving you a great insight into the awesome nature on offer.
A holiday which included so many highlights: cycling round the rim of a volcano, swimming in a hot waterfall, whale watching and many more. The guides were extremely knowledgeable and very friendly, and the team at Skedaddle were really helpful in planning our trip. Thank you! Stuart, Derbyshire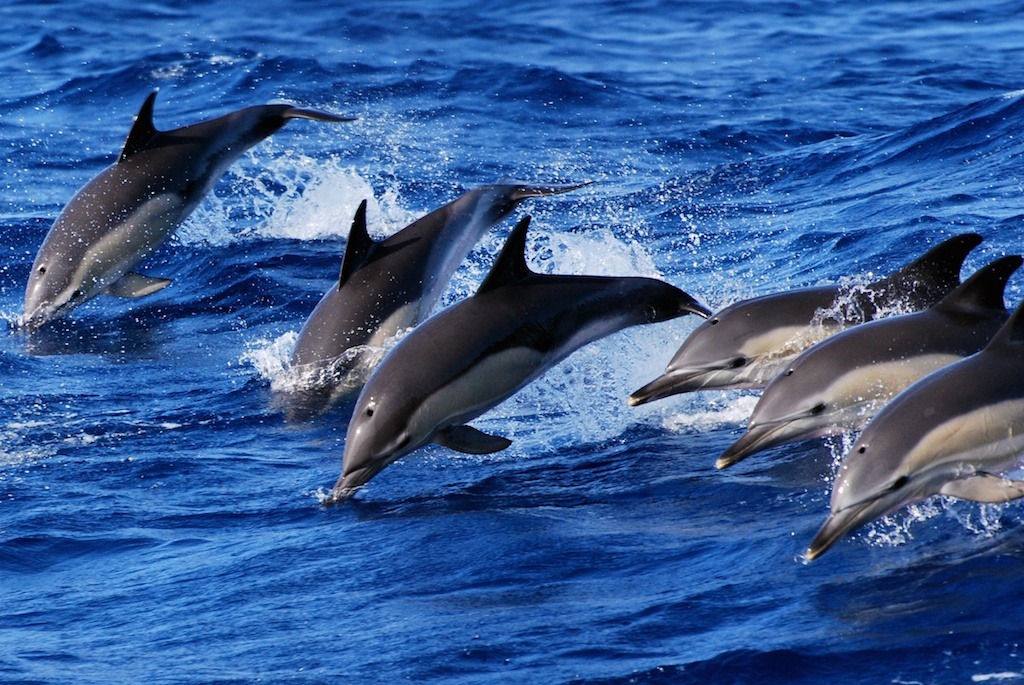 Want to find out more about our family adventure in the Azores? Click here.
Trip: Dordogne Discoveries
Where: France
Duration: 8 days
Picturesque villages and chateau-studded countryside are key features of this classic valley in France. But alongside these quintessential French goodies is also a secret beneath the ground, where history abounds in famous caves, or 'grottes.'
For children interested in nature, this will be a welcome few hours off the bike, exploring impressive stalagmite formations deep underground. A fantastic, unique attraction that will inspire the little ones…
Cycling was an excellent family holiday choice and it was even better than we expected. The Dordogne was absolutely stunning. The kids did really well, just needed some encouragement and our 8 year old had a few boosts up the hill when cycling to Rocamadour, but they cycled the whole way and they were really proud of their achievement. Digby, Shropshire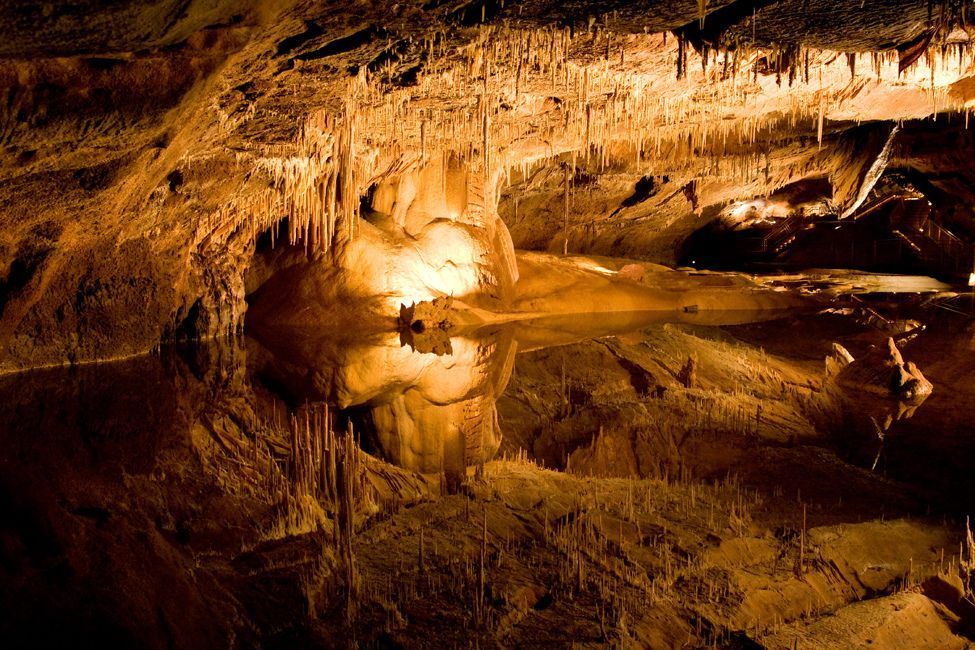 Find out more about our family cycling holiday in France by clicking here.
Trip: Biking with Vikings
Where: Norway
Duration: 8 days
The Lofoten islands are widely revered for their outstanding natural beauty and combined with spectacularly remote and unspoilt beaches, this destination provides a unique adventure the kids will have few other trips to compare to.
Also located on the Lofoten islands, and visited during our cycling holiday here, is the largest reconstructed Viking longhouse in the world. This impressive building is also an immersive museum, where you can enjoy a day stepping back in time, from heading out in a Viking ship, to archery and even sampling delicious Viking food.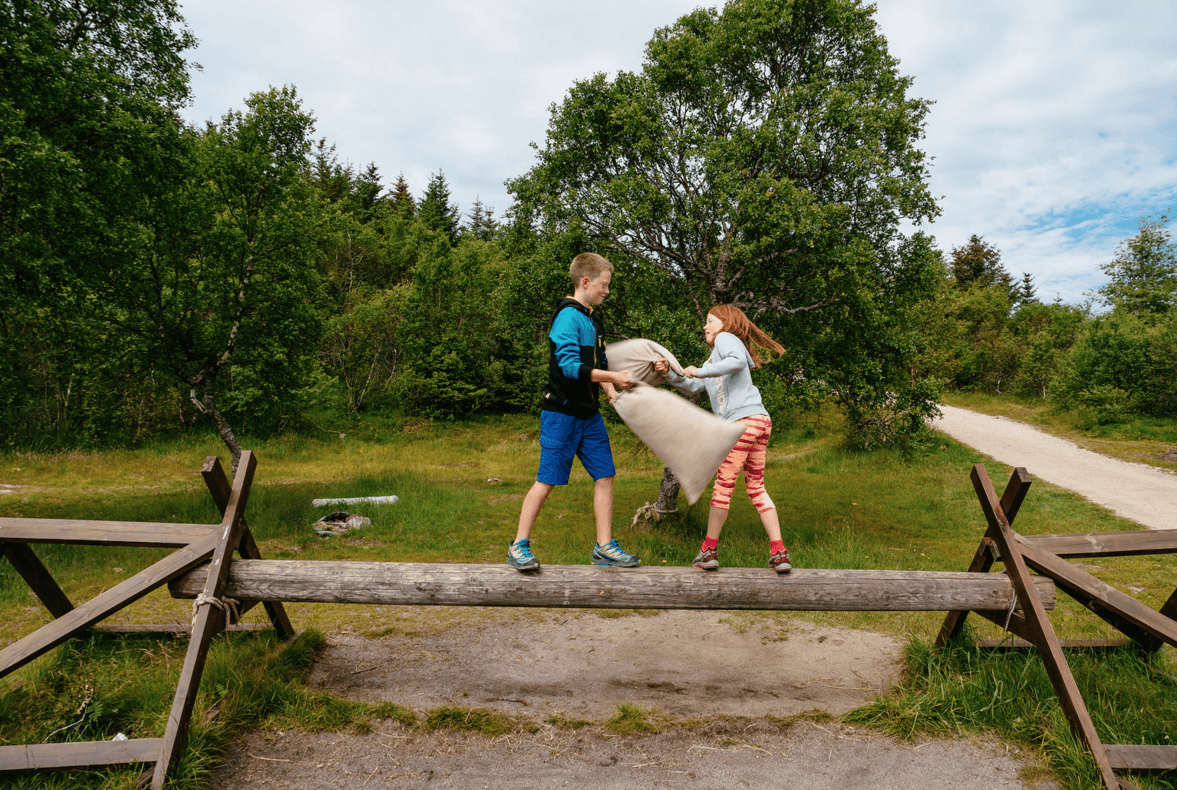 For more information about the Lofoten Viking museum click here.
For full details about our cycling holiday in Biking with Vikings click here.
–
Trips with lots of splashing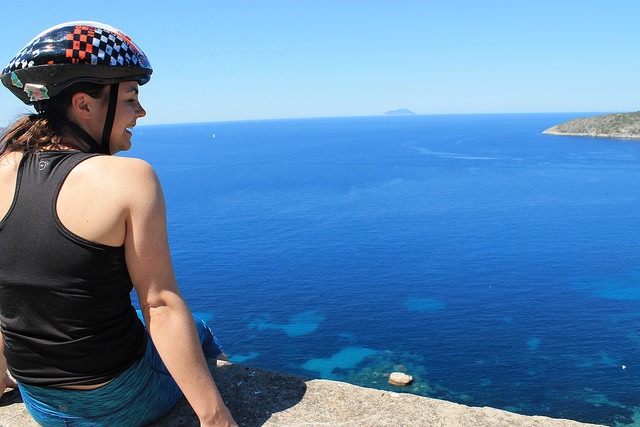 Looking for a holiday with plenty of post-ride splashing? We've picked the best holidays where you'll have lots of time scheduled in to swim, float and splash…
Trip: Southern Dalmatian Adventure
Where: Croatia
Duration: 8 days
A week spent island hopping on a yacht in Croatia means you'll be surrounded by the stunning sparkling seas of the Adriatic for the majority of your holiday!
This 8-day journey takes in some of Croatia's most beautiful islands and we guarantee you'll love the crystal clear waters with their kaleidoscope array of green and azure hues. Alongside regular swimming stops, the kids can also enjoy a trip to the magical blue cave near Hvar.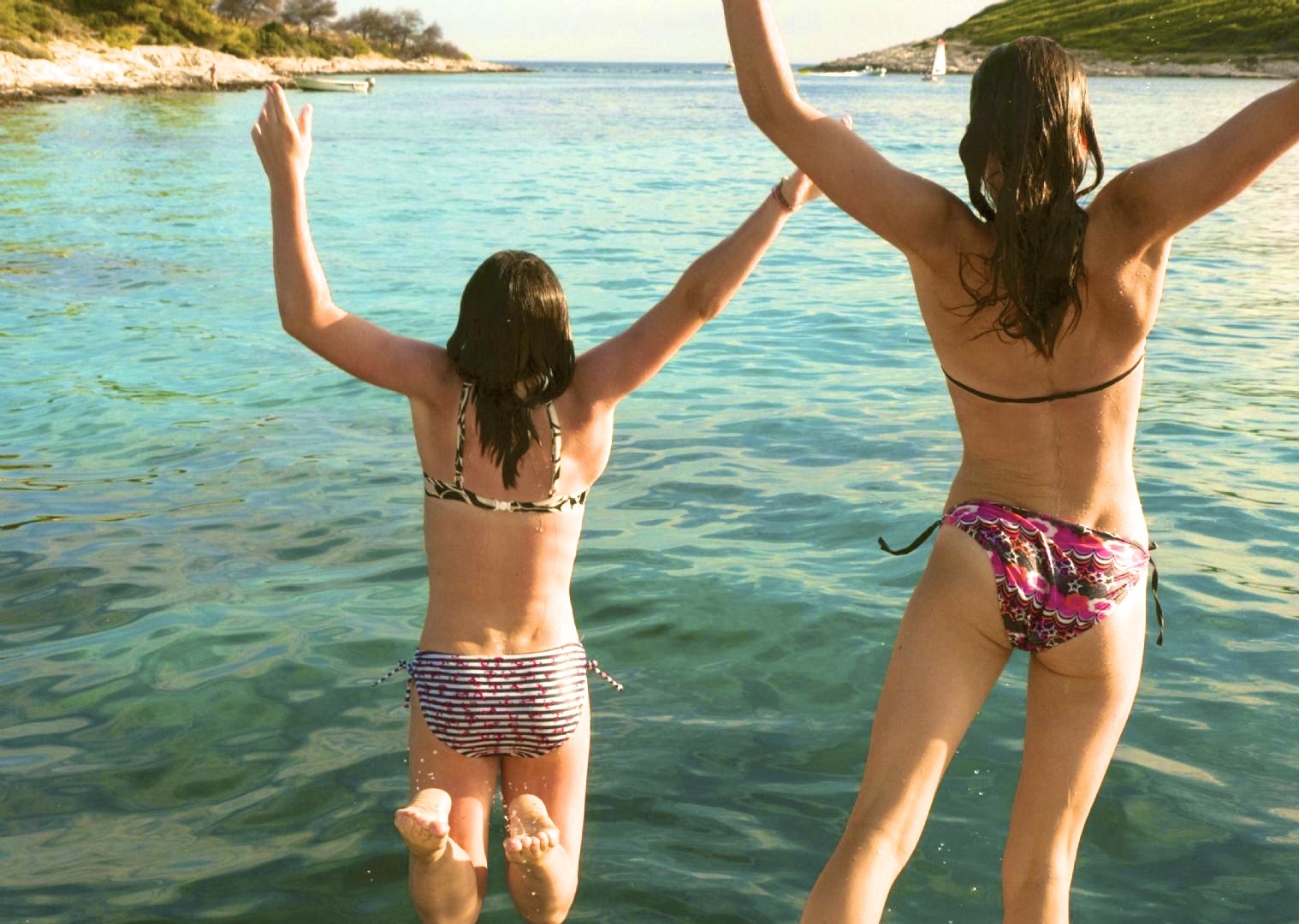 To discover more about our cycling holiday in Croatia click here.
Trip: Tyrolean Valleys
Where: Austria
Duration: 8 days
Set in the foothills of some of Austria's most beautiful mountains, this easy paced cycling holiday is a great option for those looking for a centre-based holiday, as you'll be spending 7 nights at the lovely Garden hotel, complete with outdoor and indoor pools!
The Tyrol is also famed for its thermal baths and water worlds, which have plenty of fun slides and features to keep the kids hearts leaping for joy.
We enjoyed every day of cycling and the days we had free. Real sense of achievement cycling to Innsbruck and the trip to Kufstein was good. The girls also loved the swimming pool and the play room. Steven, Perth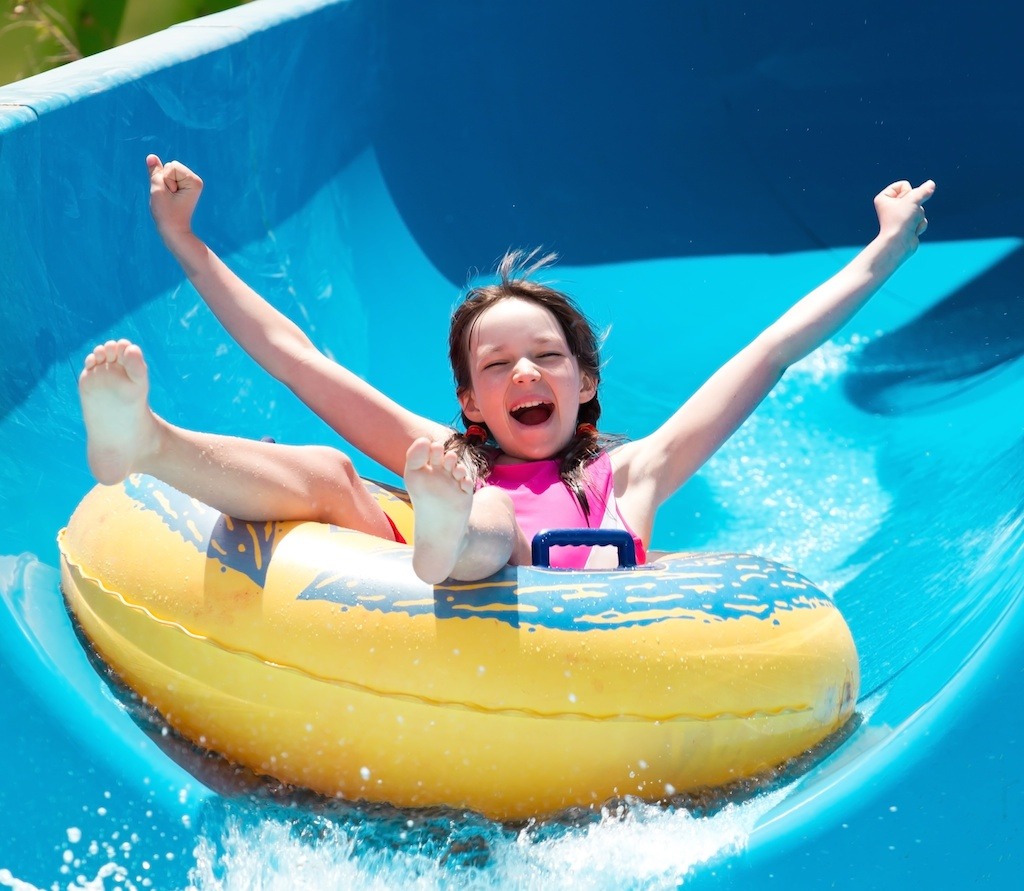 For more information about our family cycling holiday in Austria click here.
Trip: Volcanoes and Valleys
Where: Costa Rica
Duration: 12 days
Thrill-seeking families will love our tour in tropical Costa Rica. Alongside a beautiful coastline and fantastic array of wildlife, you'll have the opportunity to swap your pedals for some paddles and try some whitewater rafting.
Located on Costa Rica's Caribbean slope, the Pacuare river is where you'll take to by boat. With warm water, cascading waterfalls and lush rainforest surrounding you, your journey is a magical experience that will indulge both senses and soul!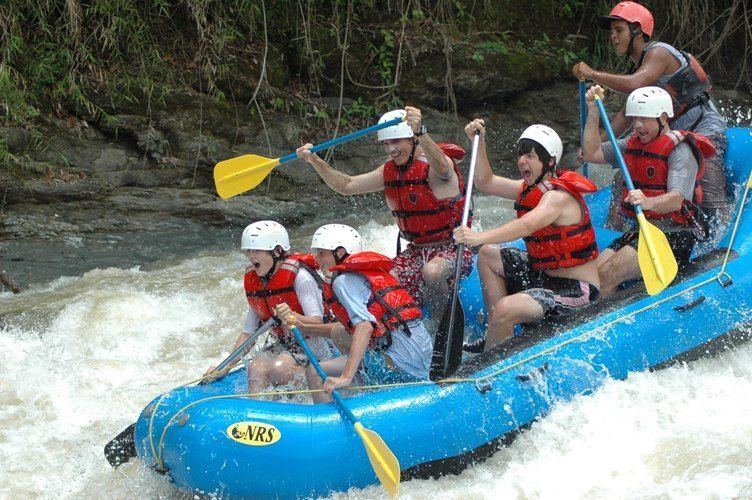 Find out how you can get involved in our central American adventure by clicking here.