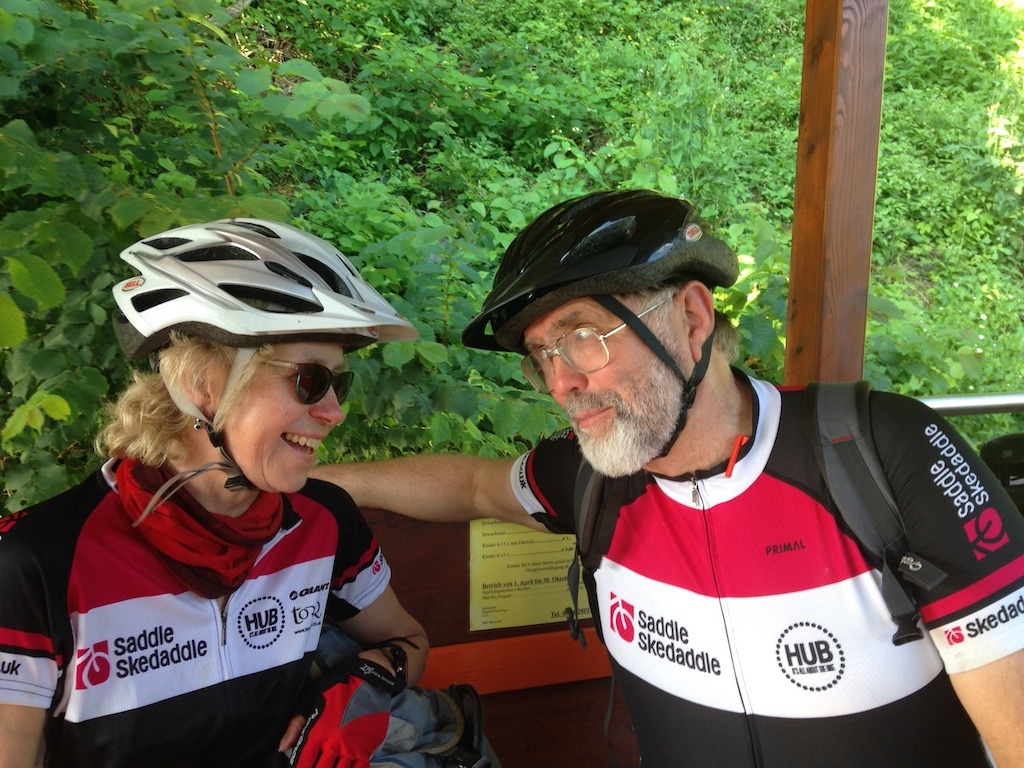 The popular The Danube Cycle Path, continues to strike a chord with cyclists, as more of you look to explore this historical European route. We caught up with our guide Suzanne Clark to hear how she got on during our latest guided tour here…
In brief:
Idyllic scenery to ride alongside
Strudel, Stift & more Strudel…
A grand journey through history
In depth:
Natural Wonders
The banks of the river were decked in wild flowers and grasses, to the delight of the bees, the butterflies and our group!
Our journey started on the River Inn, a paler shade of grey, rather than the on the anticipated blue Danube. Our first sight of the latter turned out to be a greeny shade of grey, but we settled for this and rode past the Dreiflussecke, confluence of 3 rivers and onwards to Passau, where the largest organ in Europe at the baroque Cathedral offered a dramatic lunchtime concert to most in the group.
Along the way we enjoyed the Wachau vineyards, which certainly looked fertile enough and tempted us with its Gruener Veltliner wine and more. Everyone loved the Schloegen Schlinge too, a dramatic Danube meander with our hotel poised at its tip and a dreamy sunset meal on the terrace.
And finally we made our way towards Wien (Vienna) where wild flower banks gave way to riverside gardens and enormous cruise ships as we headed into this iconic city…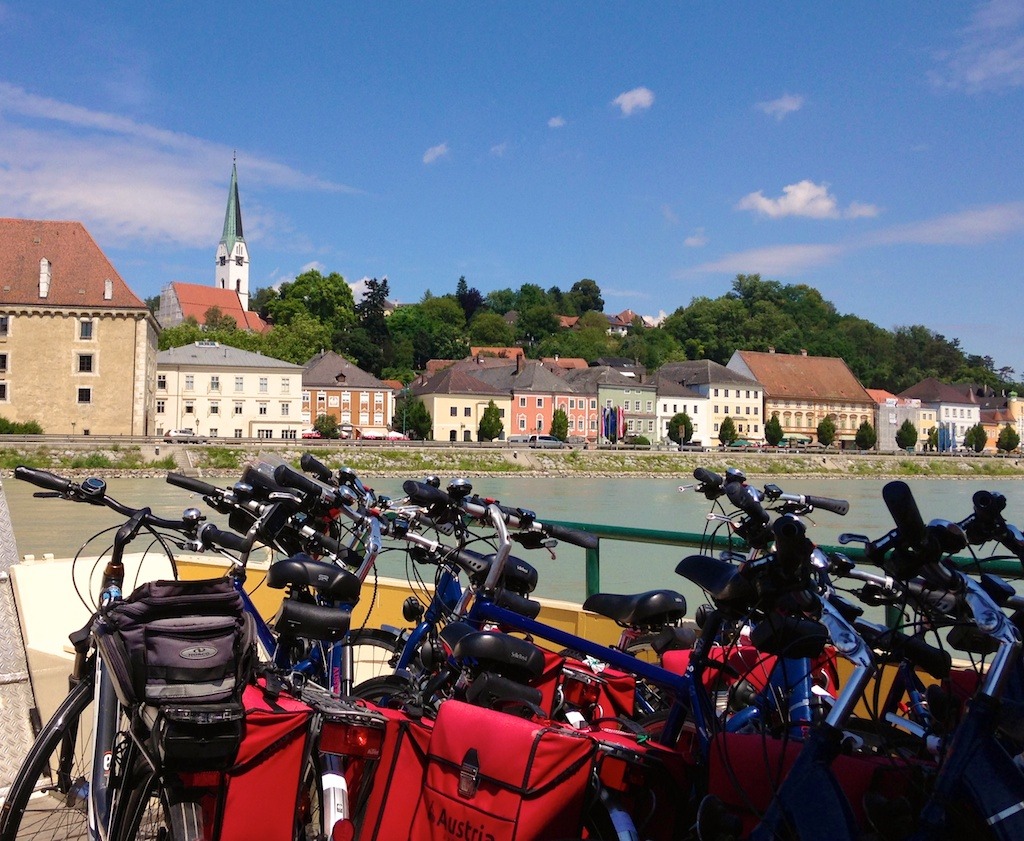 Stift/Strudel challenge
Our journeys along the Danube became a tale of two main pit stops, which marked most of the days proceedings: strudel refuelling and local Stift (or abbey) sightseeing.
This tasty refuelling snack was always hot on the heels of all of our abbey explorations and dreams of Strudel kept us going from Duernstein, the longest and most remote stretch of riding.
Our final Strudel moment, (or as one guest called it, 'Apfel Schnitzel,) took place just as a storm arrived (perfect timing!) and we sat near the grandeur of the Hofburg palace enjoying our favourite treat.
Historical Discoveries
Our initial 3 hour transfer from Vienna to Schärding (on the borders of Germany and Austria) is a good indication of the beautiful architecture that awaits as you cycle along the Danube. Here you are well rewarded by many colourful traditional buildings, typical of the main squares in the towns you will visit.
The grandest baroque building of all of those visited during our trip was Melk Abbey. With 30 degree heat to accompany our journey, the extensive abbey gardens offered some shady respite before dinner and a gritty Danube limerick competition organised by the guests!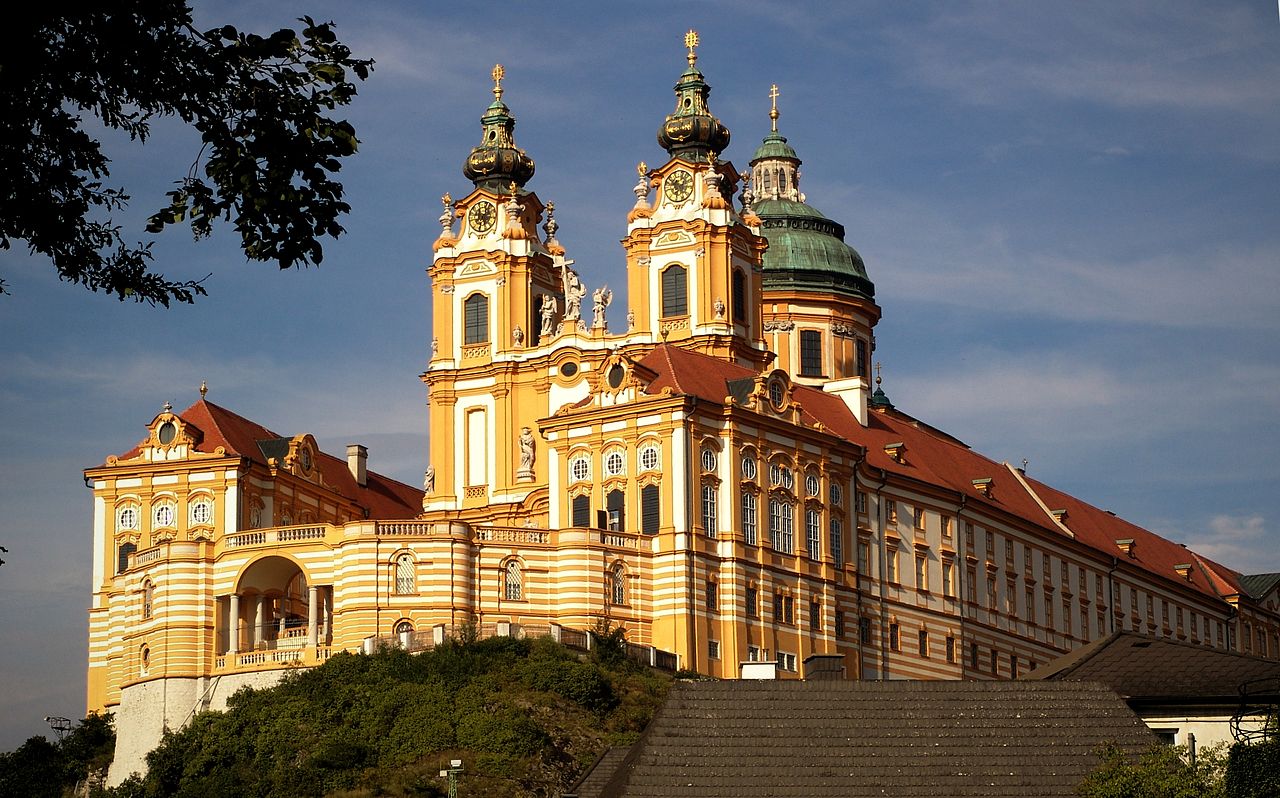 Venus also made an appearance at Willendorf – a large Stone age replica of an 11cm fertility symbol…
Feeling inspired?
Suzanne cycled our guided option of The Danube Cycle Path. For more information about this holiday click here.