Our Bike and Boat tours highlight some of the world's most stunning waterways. With great accommodation, a new view from your cabin everyday and superb cycling routes, Bike and Boat holidays combine the best of both worlds.
From ancient Venetian lagoons in Italy, to the azure hues of the Adriatic coast in Croatia, our journeys by boat make the most of beautiful watery wonders across the globe! Combine this with the opportunity to dock on and off the boat and explore by bike, and you could say you've a match made in heaven.
With 12 holidays in our Bike and Boat range, we've a wide range of options to choose from, so we thought we'd take a closer look and share some of the highlights you can enjoy, if you choose to board one of our floating homes…
In brief:
It's a fun-filled adventure that's accessible for everyone
It's the chance to meet new friends and enjoy a social experience
Amazing support and delicious meals
In Detail:
A easy fun-filled adventure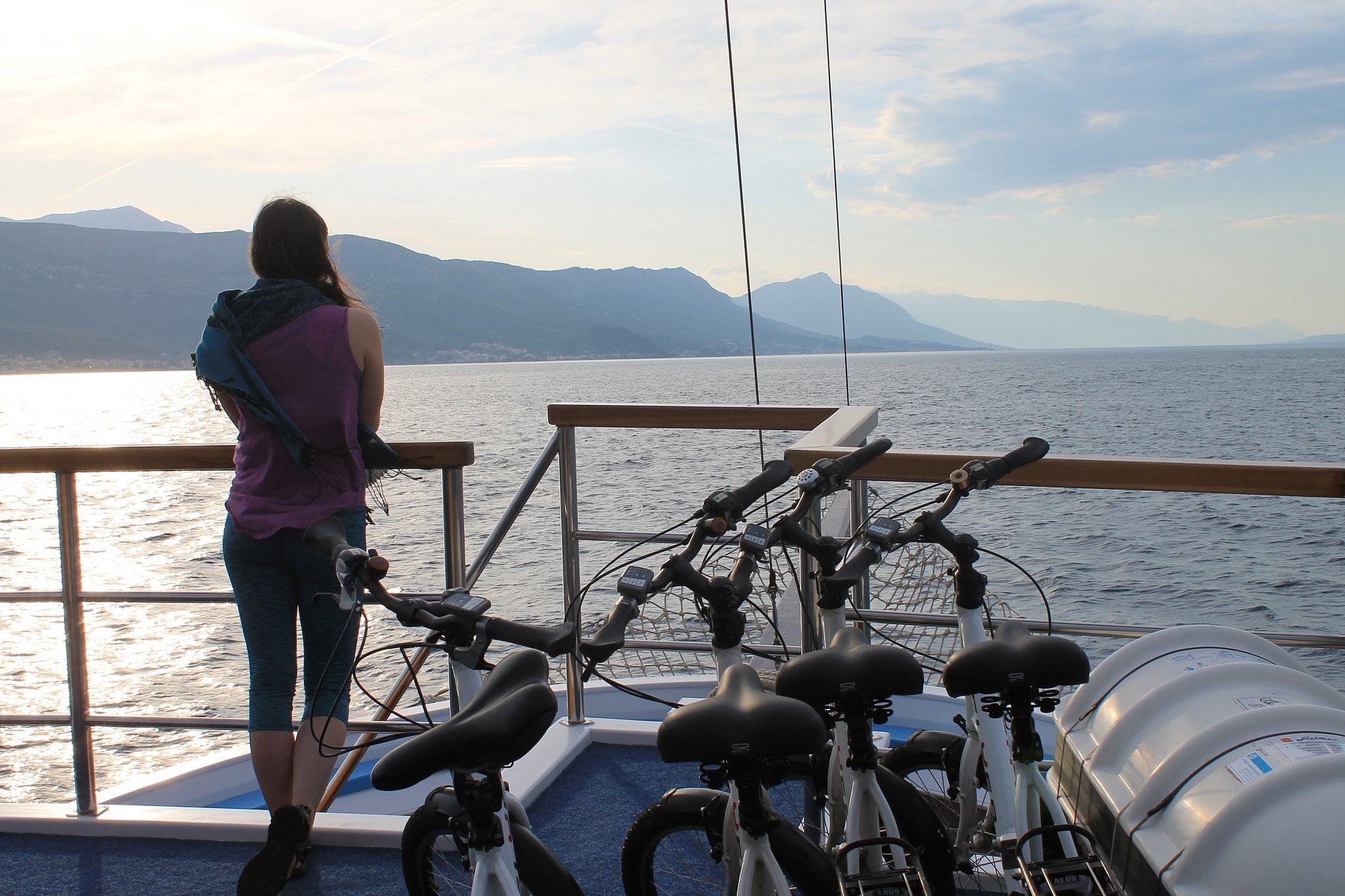 The term 'adventure' can scare many travellers off, but our Bike and Boat holidays take this worry away, without loosing any excitement! Picture yourself waking up to the sound of the waves lapping around your boat as you cruise to a new island (or town along the river), and the feeling of a journey will begin to take shape. Each day you'll enjoy a new view from your cabin, allowing you all the benefits of travelling, without the added stress of having to move to a new accommodation each night.
The added benefit of having a boat to propel you through the night is that you can reach more far -lung places on the route. This means that previously out of reach destinations suddenly become far more accessible!
A social experience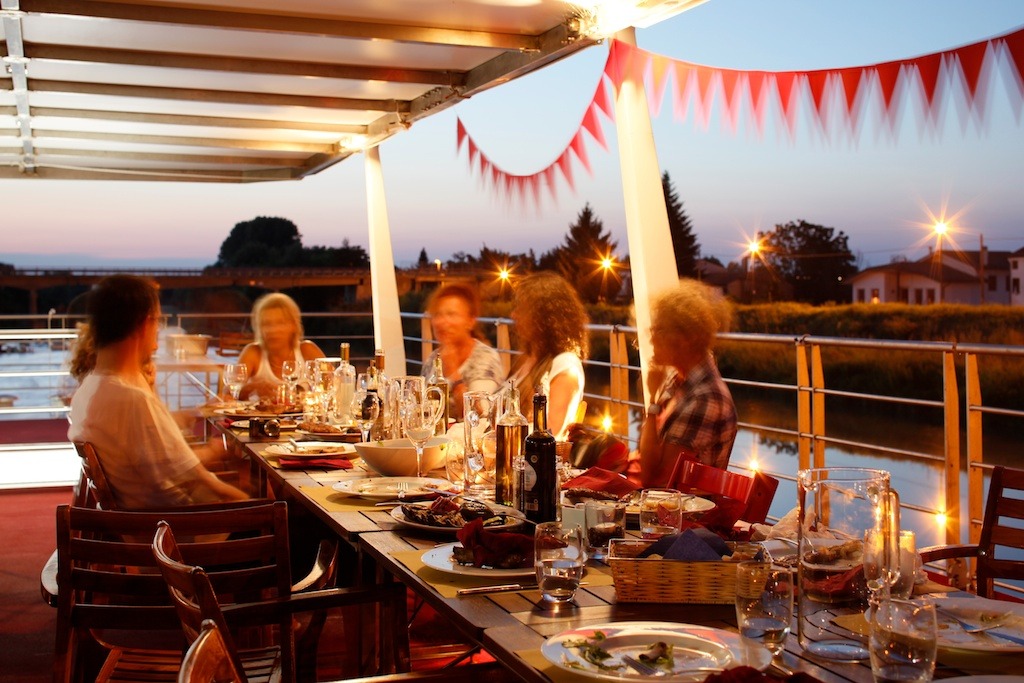 Your Bike and Boat journey will be shared with lots of other like-minded individuals, all drawn together by a love of travel and cycling. This makes for an incredibly social experience with plenty of opportunity to meet lots of different nationalities. Each day you'll enjoy your meals together and head out on two wheels to explore the landscapes by bike, as a group.
'With Americans, Canadians, Dutch, Austrians and Croatians on board, there was certainly a fantastic international mix of cultures' Bethany, Newcastle Upon Tyne (Croatia Southern Dalmatia)
The full package
Another highlight of choosing a Bike and Boat holiday is the amount of care and support you will receive. Alongside a dedicated crew looking after everything on the boat, including navigating you and keeping you well fed (most tours incorporate a full board itinerary), you'll also have a guide looking after you on the bikes. This is perfect for those who are looking for more help on their cycling holiday, and our team look after everything from directing you along your cycling routes to sorting out any unwanted punctures!
'The team on the Ave Maria could not have been better. We liked the choice given by the guide to do a short or longer ride, for those of us who wanted to do more than the minimum each day. Ian, Lincolnshire (Venetian Waterways)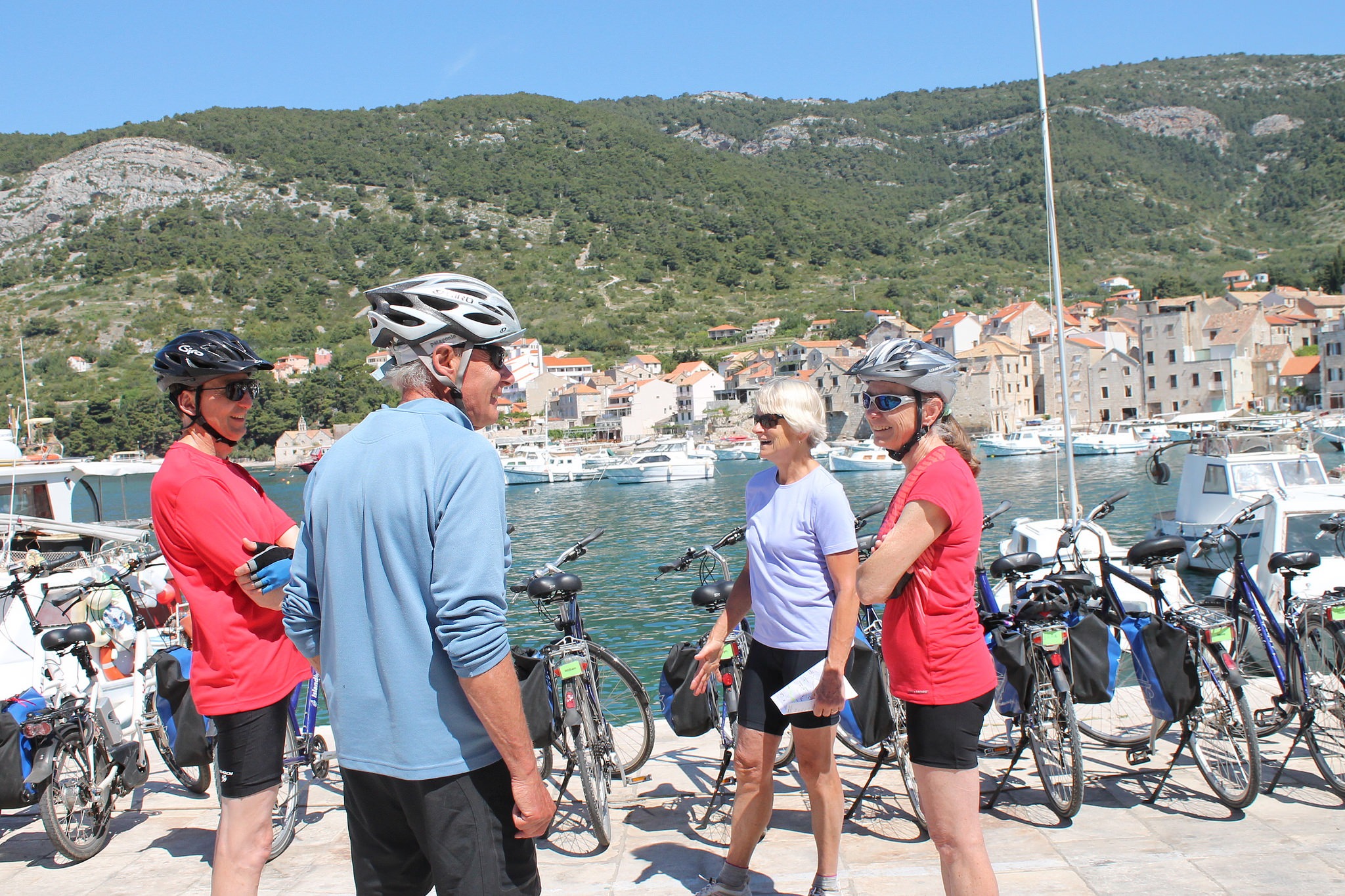 For more information and to see our full range of Bike and Boat holidays click here.