It was the snowstorm in Chile that did it….
Way back when, an inaugural cycle trip around Chile was the inspiration that first led to our head honchos to set up Saddle Skedaddle and start spreading the joy of cycling to the world! Many years on, this breathtakingly beautiful destination still holds a very special place in our hearts and it seems that the world is finally waking up to its charms too.
Having spotted some of our favourite cycling destinations in Chile featured by The Guardian recently; we thought we'd take a closer look to share how you can discover these incredible sceneries for yourself by bike (the best way possible of course, not bias at all)…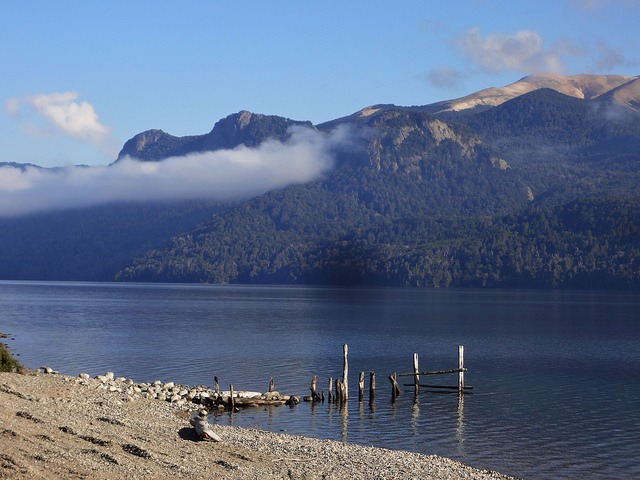 Chilean Lake District
We say: With two cycling holidays based here (and aptly named after) the famous Chile Lake District, it's safe to say this is a location that has enthralled us from the get-go. For those unfamiliar, think of the UK's Lake District and put it on a much larger and remote scale.
The Guardian say: 'Chile Turismo Rural is a government-sponsored initiative that helps rural communities in the Chilean Lake District (a region stretching 250 miles from Temuco to Puerto Montt) promote authentic tourism opportunities where visitors can get off the beaten path and interact with locals (basic Spanish helps). On the turquoise Todos Los Santos Lake (in Vicente Pérez Rosales national park), that means hopping aboard a small boat and riding past active volcanoes to the small cabins and lodges along its road-less edge.'
Conguillío National Park
We say: Visited on day 11/12 of our cycling adventure here, cyclists get the opportunity to totally immerse themselves in the prehistoric looking monkey puzzle-laden landscapes which dominate this area. Prepare for a cycle ride straight out of the lost world…
The Guardian say: 'With a vast forest of ancient araucaria (monkey puzzle) trees, Conguillío national park is one of the last places on earth that looks as it did when dinosaurs roamed the planet. These umbrella-like evergreens jut out from the Andean foothills in all directions, creating a surreal terrain befitting of a long-lost era.'
 Pucón
We say: Home to the mighty Volcan Villarica, our time in Pucón see's you enjoying a memorable hike up this famous Volcano – perfect for a bird's eye view of the region.
The Guardian says: 'The forested hills that surround the lakeside resort of Pucón are home to more than a dozen geothermal baths where you can rest weary bones in 40°C waters, often within sight of the smoking Villarrica volcano.'
Want to read the Guardian's article in full? Click here to see their '10 Amazing landscapes in Chile – that you probably never heard of'.
We have some fantastic cycling holidays exploring Chile. See our Lake District Explorer tour if you're a keen roadie, or take a look at our adventure holiday, the Lake District, for something a little more off the beaten track.