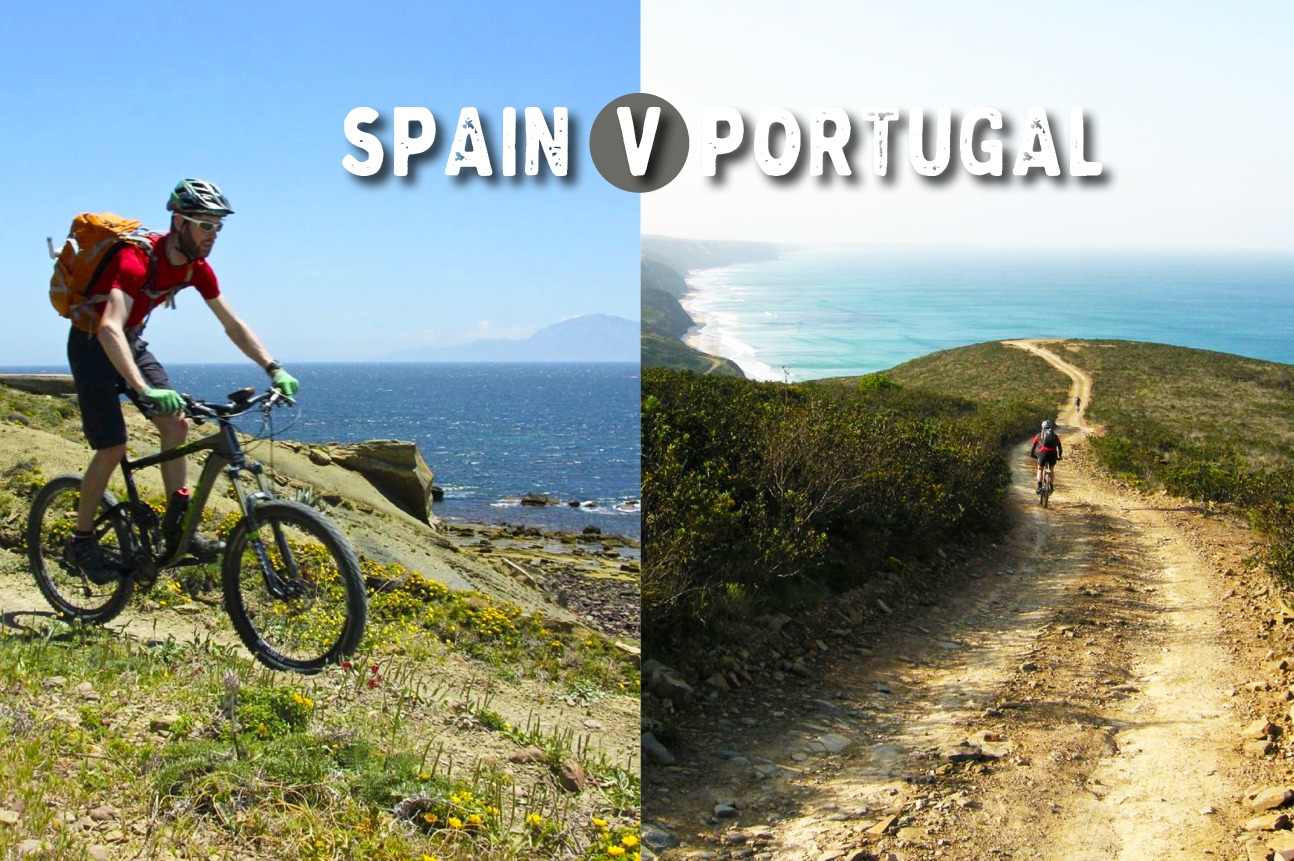 Looking for a holiday shake-up? We've pitted two of our most popular European countries, Spain and Portugal, against one other to discover their biking potential. Here's our destination low-down…
Pros: BIG mountains, tapas & a Mediterranean climate.
Skedaddlers overheard: 'Top trails of all sorts, up, down, smooth, technical and stunning vistas' Gary, London.
Top trips: For challenging riding in the mountains check out our Sierra Nevada tour, or for those after varied landscapes, including coastal vistas, take a look at Trans Andaluz.
–
The verdict? The land of sunshine is home to a few cheeky mountains too and the biking here is amongst some of the most impressive you'll find in Europe.
V
Pros: Unspoiled beach vistas, fresh fish & luxury accommodation.
Skedaddlers overheard: 'Varied rides with different characteristics each day. Good choice of singletrack, including rocky and smooth!' Philip & Wendy, West Yorkshire.
Top trips: For unparalled coastal vistas and lavish overnight stays, be sure to join our festive Atlantic Trailstour, or for a journey taking you deep into the heart of rural Portugal Roman Trails is the trip for you!
–
The verdict? Our Portuguese holidays are perfect for those after a cross-country adventure and feature a variety of landscapes, from impressive coastline to national parks.