Our history of running biking holidays in South Africa and Botswana goes all the way back to 2007 when we started offering a great biking adventure in the mountains and savannahs of Southern Africa. While this was a tour much enjoyed by many of our guests, we had to make the sad decision to stop operating the trip in 2017, purely due to operational reasons. Since then we have spent a lot of time with our local team developing an all-new, bigger, better and more exciting mountain biking adventure in southern Africa. And it is finally here!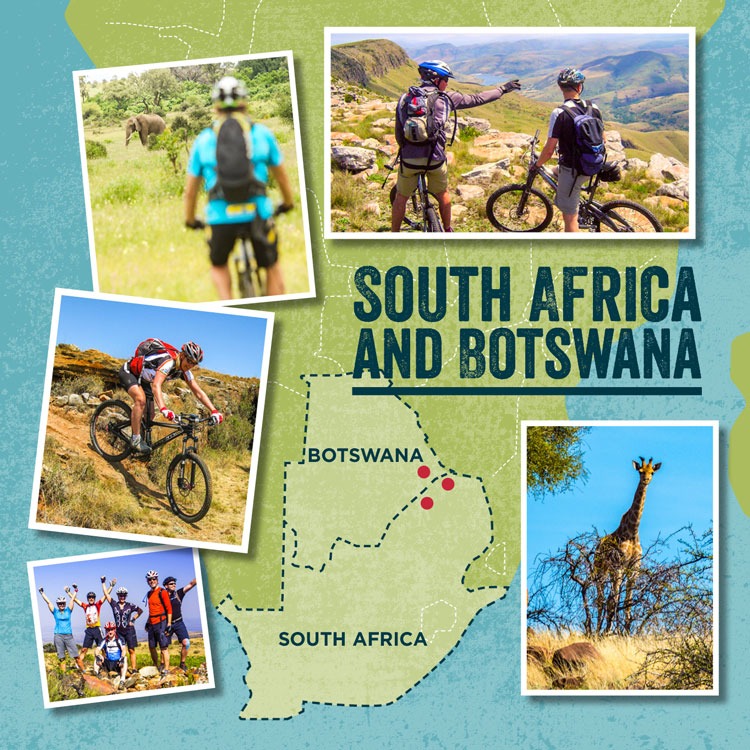 South Africa
After many days, weeks and months of scouting and visiting new locations we have hand-picked a selection of locations that offer the very best of South Africa's wild regions. The continued growth of the mountain biking scene in South Africa has resulted in an ever-increasing network of private singletrack, and we have looked to combine this with a range of ancient natural trails for a well-balanced itinerary appealing to all keen mountain bikers.
Our venues for our South Africa leg of the tour are two private reserves that offer rugged mountain scenery, fantastic biking, abundant wildlife and warm African hospitality. We are also blessed with a range of accommodation starting with a comfortable a rural farmhouse in the dramatic Waterberg. Surrounded by the bushveld and equipped with a private pool it is a relaxing place to put your feet up after a day exploring open farm roads and technical cross-country single track.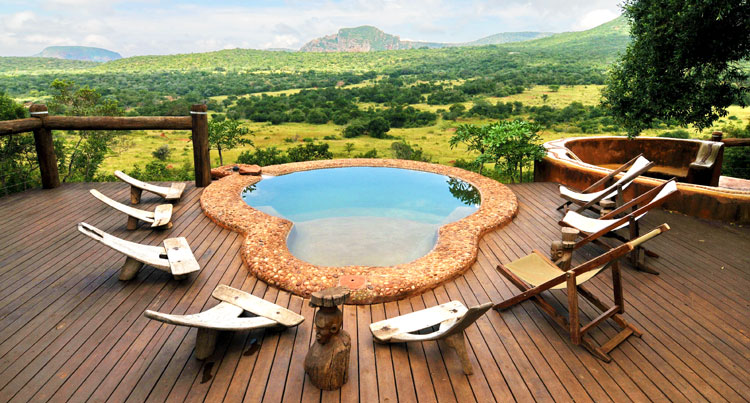 Photo: Leshiba's Venda Village
Another definite highlight is the traditionally styled village luxury huts at Leshiba's Venda Village. Here we will stay in packed-earth and thatch-roofed rooms surrounding a sun-baked courtyard designed by renowned local artist Noria Mabasa.
Botswana
No trip to Africa is complete without the opportunity to spot the iconic wildlife and for this reason we wanted to return to Botswana and its diverse fauna including Wildebeest, kudu, eland, impala and waterbuck. Lions, Leopard and Cheetah are commonly spotted, as are herds of elephants and giraffe. Like everywhere in Africa, Botswana has changed in the intervening years and hence we have sought out a region where we can still have the authentic safari experience that is so enjoyed by mountain bikers.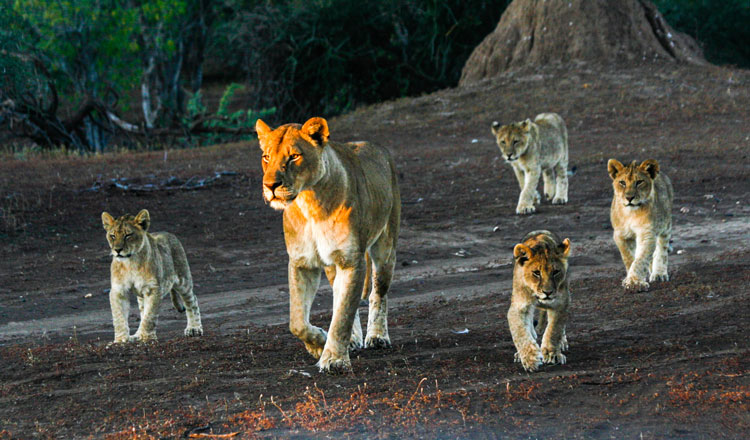 We'll might be up at dawn, or heading out at dusk on a game drive but either way or expert local guides will ensure we get every opportunity to see these majestic beats! The new semi-permanent campsites we have selected are the perfect balance of comfort and adventure.
A real treat for all Mountain Bikers
This tour is a real mountain bikers tour. We set out to design a trip to include all kinds of riding and have found animal trails trough the mountains, hand-built singletrack and trails winding across open savannah. Overall we have succeeded in building an itinerary that will be rewarding and challenging in equal measures for a wide range of riders. There is a little something for everyone, but the tour is a great for any experienced mountain biker looking for a genuine adventure. Good bike handling skills and moderate level of fitness will make the trip enjoyable!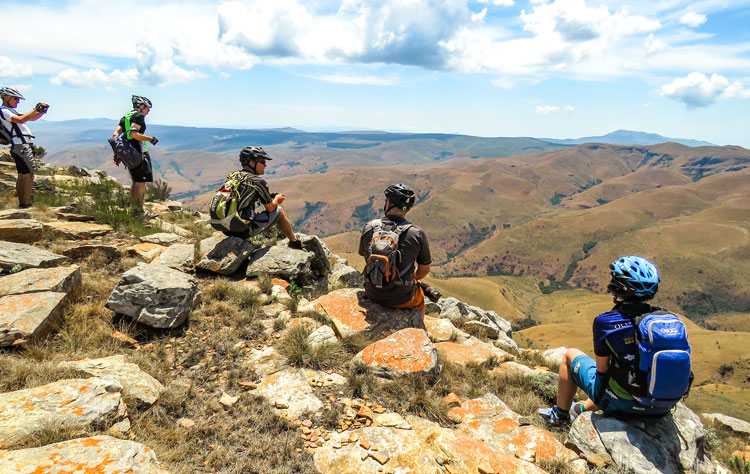 We'll be well looked after during our trip. Home-cooked locally sourced produce is in abundance and portions healthy! We'll have chances to experience a number of South African Braai, the much-loved traditional barbecue. Often wood-fired, the social atmosphere around the Braai is as important as the food, which is likely to include many varieties of local game, but also an abundance of salads and veggie options! Botswana's camp cuisine is also a highlight. From the pre-dawn coffee to the sundowner and dinner shared around an open air Boma, every meal is an experience.
Feeling inspired? We are thrilled to be heading back to South Africa and Botswana for the 2020 season, and being able to offer this very special and exclusive biking expedition. We're very excited about the idea of sharing this special part of the world with our guests, from the rugged mountains to expansive plains, thrilling technical singletrack to intimate wildlife encounters!