For the keen mountain biker, a biking holiday should be packed full of a variety of great trails, epic scenery and fascinating culture and our cross-country journeys promise just that! Not quite sure what you can expect? We take a closer look at our 2-week Spanish journey, the Ruta de la Plata, to find out more:
The journey highs…
Conquering 1,000km by bike
Soaking up the cultural cities of Seville & Santiago de Compostela
Technical climbs and thrilling descents in the North
Traversing the wild and remote province of Extremadura
Our expert says…
'The route is without doubt challenging, averaging 70km a day. Each day is inherently different with a great mixture of trails. From endless valleys and wild single track, to technical climbs in the Galician mountains and ancient Roman trails. This is an amazing trip not to be missed!' Dan (Spanish Guide)
You say…
It was an excellent adventure! Steve, Al, and Sabine, our guides, were great company and provided an excellent service from start to finish. Sabine's lunches were particularly good!' Samantha (Skedaddle Customer)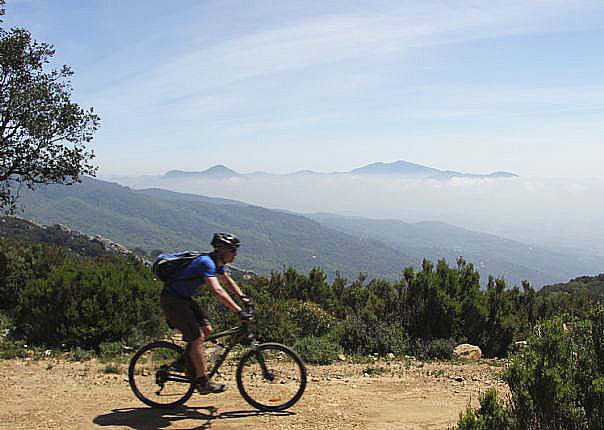 Up for the challenge?
For more information about our Spanish odyssey, the Ruta de la Plata, click here. For those interested in a cross-country journey, but don't quite fancy tackling 1000km, be sure to take a look at our full range by clicking here.