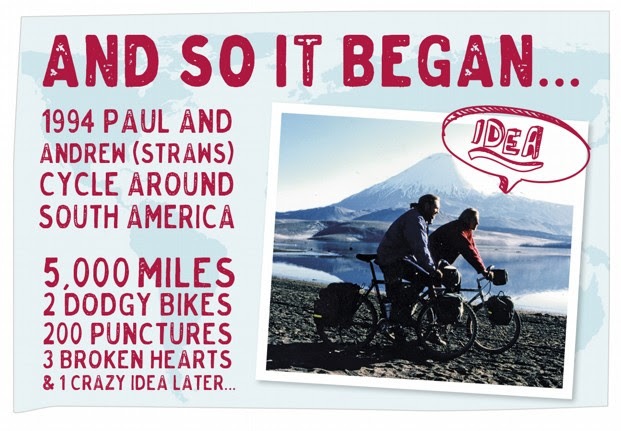 It was the snowstorm in Chile that did it…
It's safe to say a lot has happened since our head honchos Paul and Andrew first became inspired to set up Saddle Skedaddle whilst exploring around South America by bike. With our 2017 dates and prices almost in sight, we thought we'd take a quick look at just how farSkedaddle has travelled since it's humble beginnings:
–
THEN: No holidays in our range, just big dreams.
VS.
NOW: With over 230 holidays exploring a whopping 32 countries we're getting definitely getting close to world domination by bike! Prepare for an exciting 25 NEW trips in 2017…
–
THEN: Just Paul & Andrew manning the show… with a few less wrinkles! 
VS.
NOW: Alongside two decades of experience under their belts, our head honchos are now joined by a team of over 100 cycling enthusiasts, based both in the UK and internationally, who are all dedicated to helping more of you explore the globe on two wheels.
–
THEN: Lots of ideas but no place to share with the world.
VS.
NOW: Alongside 3 established bases in the UK (Our HQ office has its very own bike cafe, The Cycle HUB), Spain & Italy, we've also a cracking website providing plenty of inspiration to help you find your very own inspirational cycling journey too.