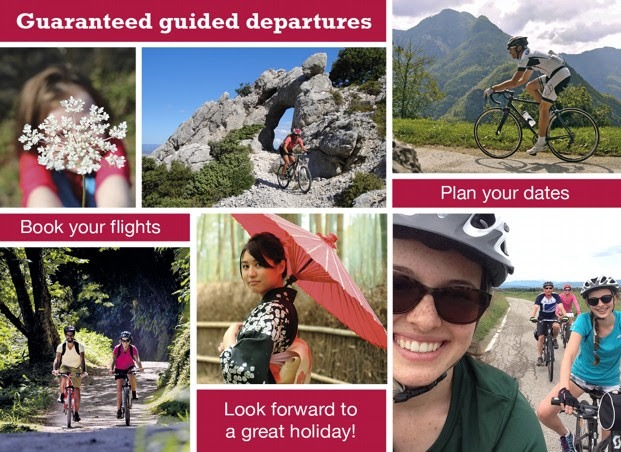 With June here, our favourite time of year is back once again! Not feeling as enthusiastic as us for the summer months ahead? Time to read on…
We know sometimes all that's needed is a cheeky break away, where the sunshine is nearly always guaranteed and the cycling offers something a little different to your usual two wheeled routes. Whether jetting off to Northern Spain to explore the history and legends of the Camino de Santiago, taking on a challenging climb in the Italian Alps or heading further afield in search of exotic wonders, our guided trips in 2015 are filling up fast.
To help you narrow down your options we've compiled a list of our guaranteed-to-run departures, meaning you can get your flights booked up and let the excitement really kick in!
Guaranteed Departures in 2015:
Road | Mountain Biking | Leisure | Family | Long Haul