Voyagers, explorers and invaders! The Vikings played a powerful role in shaping Norway's history and now you can experience the might of this iconic era by visiting the immersive Lofotr Viking Museum. Based on the Lofoten islands, this fantastic museum is located in the worlds largest reconstructed Viking Longhouse, dating from 500 AD.
If that wasn't enough to whet your appetite there's plenty to get involved with when you visit. From learning the art of archery or axe throwing to giving rowing a Viking ship a go, the Lofotr museum is a fantastically fun day out for all to enjoy.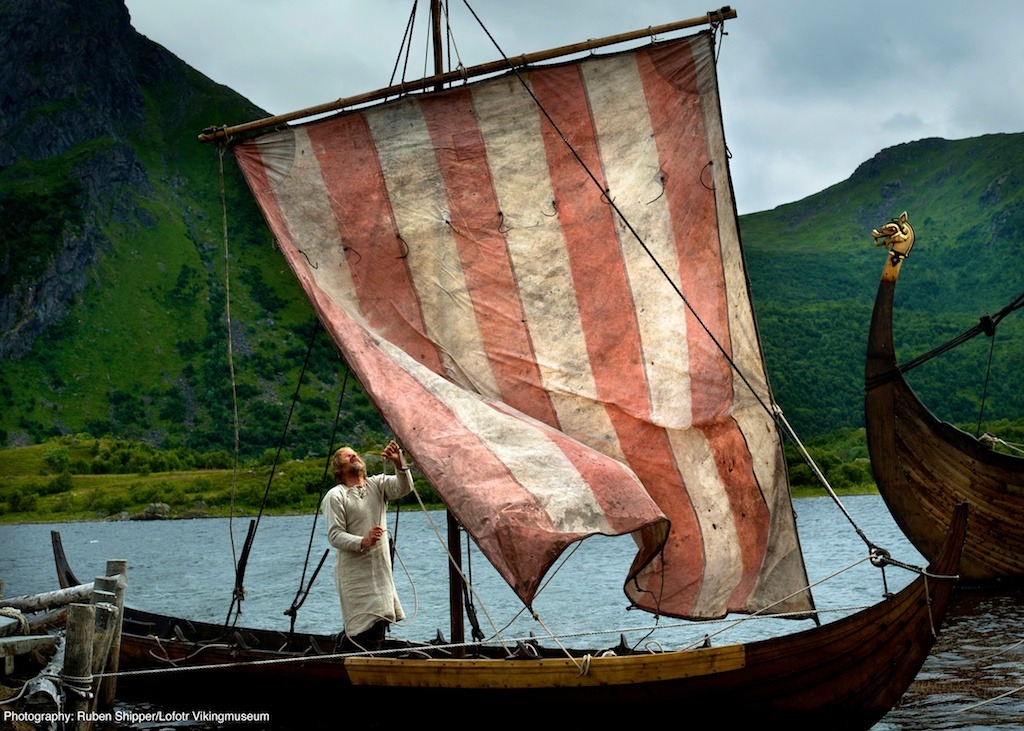 Want to experience more viking fun? Don't miss the annual Viking festival taking place here in August. This gathering see's 5 days of historical fun, from theatre performances, games, markets and lots more to see and do. This is an exciting adventure to experience and a great way to learn lots about the history of the Norwegian Viking Age. For more information click here.
Both our family trips and leisure cycling holidays in the Lofoten Islands have time scheduled in to explore this great Viking venue! For a full list of our trips to Norway click here.