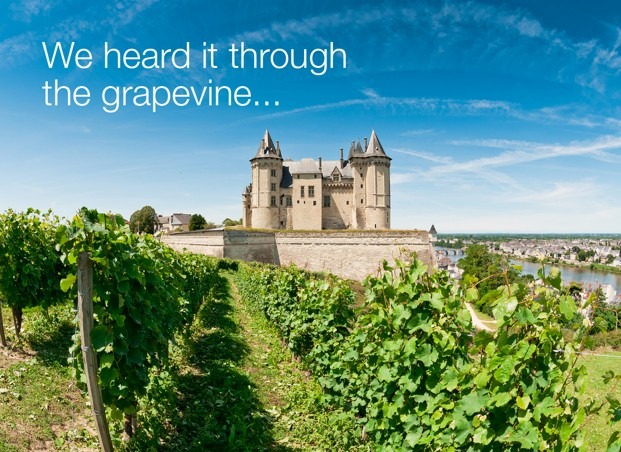 A festive feast wouldn't be complete without a tasty tipple or two. We thought we'd take you on a tour of some of our favourite European wines to help you pick the perfect bottle this Christmas…
In France, historic vineyards provide some of the best vintage vinos around. For a crowd-pleasing classic, you can't go wrong with a dry, white wine. Lucky for you, our Classic Chablis tour in Burgundy samples the delicious Chablis wine, reaped from the region's zesty, chardonnay grapes. Sought-after across the globe, chardonnay is the world's most widely planted white grape and an original Chablis is a fantastic all-round beverage to accompany your festive feast.
Looking for something a little sweeter? The Moselle Valley in Germany harbours a surprisingly sugary secret: the Riesling white grape. With fruity, aromatic flavours, Riesling wine is a great refresher of the palate. We recommend a bottle of Bernkasteler Doctor, grown in Germany's oldest wine village and set on the vineyard-clad banks of the Moselle river.
For lovers of red wine, look no further than the historic wine-growing region of Piemonte in Italy. Enjoyed on our Vineyards & Views tour, Barolo wine comes from this area's revered Nebbiolo vines and once bottled, provides a rich, vibrantly fruity taste. Perfect for pairing with most dishes, this is another fantastic accompaniment to your Christmas celebrations!