We're pretty proud of our guides at Skedaddle and we know that they're a big part of making so many of your cycling holidays that extra bit special! During our catch up with this charismatic bunch at our annual guide gathering, we wanted to find out what their best advice for the coming season is…
Pre-departure…
With many of you planning to head off for yourself in the next few months, here's our guides top pre-departure suggestions. LEJOG leader Richard Blackmore has plenty of experience in the saddle and advises, 'If you're taking your bike with you, make sure its been properly checked over', whilst Cumbrian-based Anne Woods suggests getting out on your bikes before because 'a little training can help improve your enjoyment no end'. Not quite sure what to pack? New guide on the block Dan Smith told us you should always, 'come prepared for all types of weather'.
During the trip…
With so much experience guiding over the years, we'd like to think our guides know a thing or two about how to enjoy yourself when away too. UK guide Wayne Curry has tackled a few cheeky climbs in his time and for those tempted to get off their bikes and push he reminds us of a simple fact, 'your legs don't have gears, but your bike does.' And finally our Italian guide Lieven shares his golden manifesto, 'Remember…you're on holiday!'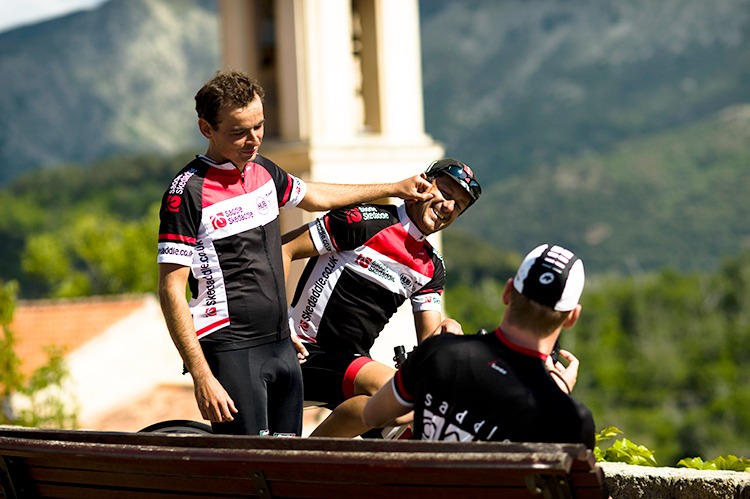 Keep your eyes peeled…
This year the Saddle Skedaddle team takes on the Lake District once again! Each year we organise a get together for all of our guides around the globe, a great opportunity to catch up, ride bikes, drink local beers and even do a bit of training! Folks from the Head Quarters also join the fun!
Follow us on Twitter and Instagram for a sneak peek behind the scenes of the Saddle Skedaddle Guides Week 2017.