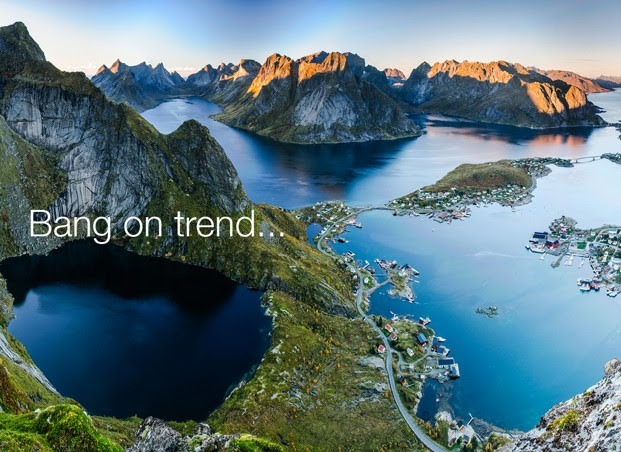 The verdict is in. If, like us, you're eager to escape the Brexit storm, why not check out our HQ team's top travel trends of the year? The perfect chance to getaway from it all…
1. Team Road Cycling: A return to the western Mediterranean
Trip recommendation: The Grand Tour of the Med
We say: Tried, trusted and served with generous helpings of sunshine! The lure of the Med is hard to beat and still undeniably desired by many. Take in some of the best coastal routes you can find during our 12-day road tour!
2. Team Leisure Cycling: Thumbs up for Norway
Trip recommendation: Lofoten Islands
We say: A whopping 3 times as many of you are choosing to venture to this extraordinary destination in 2016. Norway's features include dramatic fjords and unspoilt islands, all of which can be enjoyed from the comfort of your saddle.
3. Team Mountain Biking: Summer of the staycation
Trip recommendation: Highlands C2C
Holidays at home in the UK are proving popular this summer. With simpler travel arrangements and plenty of underrated gems, we can see why! For a true escape head to Scotland – an outdoor enthusiasts paradise.
4. Team Adventure Cycling: Long Haul travel on the rise
Trip recommendation: Volcanes y Playas
We say: Direct flights are making distant lands more accessible than ever before! With direct flights to Costa Rica the latest far-flung offering, it's time to join us for a jungle adventure on two wheels.