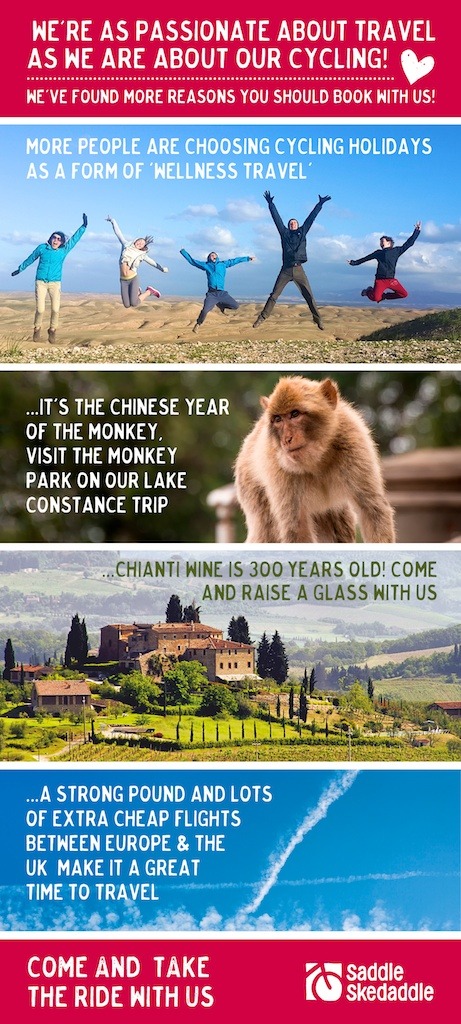 Experiential travel > sightseeing: Never mind selfies in front of famous landmarks, the new way to experience a destination is the authentic approach. Lucky for you, all of our holidays offer the opportunity to spin a new light on your chosen destination…
Norway exchange rate: Looking for a trip where your money will go further in 2016? Time to head to northern Europe and explore the dramatic landscapes of Norway. With the pound finally gaining on the local Krone, travellers can enjoy a saving of £260 off our 2015 holiday price.
Chianti wine is 300 years old: Move over Prosecco, this year is all about the delicious red wine of the classic Italian region of Chianti. What better way to celebrate than to head to Tuscany and soak up the idyllic landscapes and tasty grapes for yourself!
Direct flights to the Azores: The Portuguese islands of the Azores, located in the mid-Atlantic, are a European gem and promise some of the most extraordinary unspoilt landscapes. Once only a destination for anyone with money and determination, new direct flights from London have opened up this destination for all.
Year of the Monkey: 2016 sees the Chinese year of the monkey and if you can't quite afford to hop on a flight to China itself, we've got the next best thing in Austria! Join us for a cycling holiday on the banks of lovely Lake Constance and you can visit the Affenberg monkey park, where nearly 200 Barbary macaques roam free.
This is just a taster of the exciting opportunities up for grabs for cyclists looking to head away with us this year. Click here to view our full range of holidays online or contact 'team leisure' to find out more.