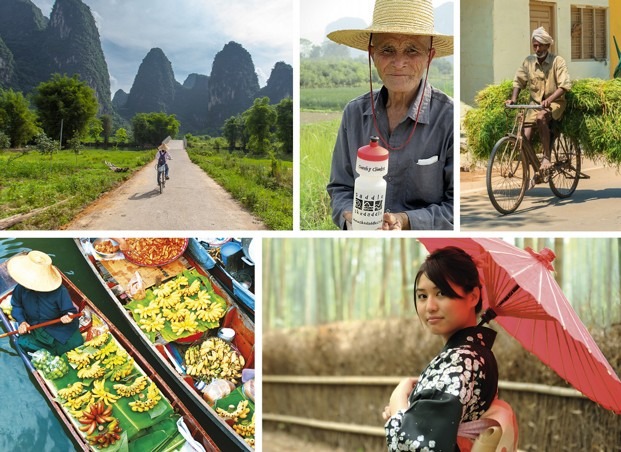 Timeless landscapes and exotic culture combine to provide unique cycling experiences in Asia. Our selected trips are perfect for those looking for an adventure that's out of this world…
In Vietnam, prepare for an audio sensory overload as we explore some of the country's most spectacular scenery, including the impressive highland mountains, as well as visiting some of the country's most fascinating cities. Elsewhere, our tours in Japan and China both head deep into rural, ethereal landscapes and offer a great insight into traditional way of life.
In India, our latest adventure to Kerala, takes in the exotic backwaters of this lush coastal land. Highlights here include cycling past picturesque tea plantations and helping out at a local elephant orphanage!