Everyone seems to be talking about our cycling holiday in India! The latest Classic Kerala tour went down a treat and so we thought we'd share some of the fab feedback that has come in. Time to cast your mind to lazy backwaters, hill-top tea plantations and curry (lots of curry)…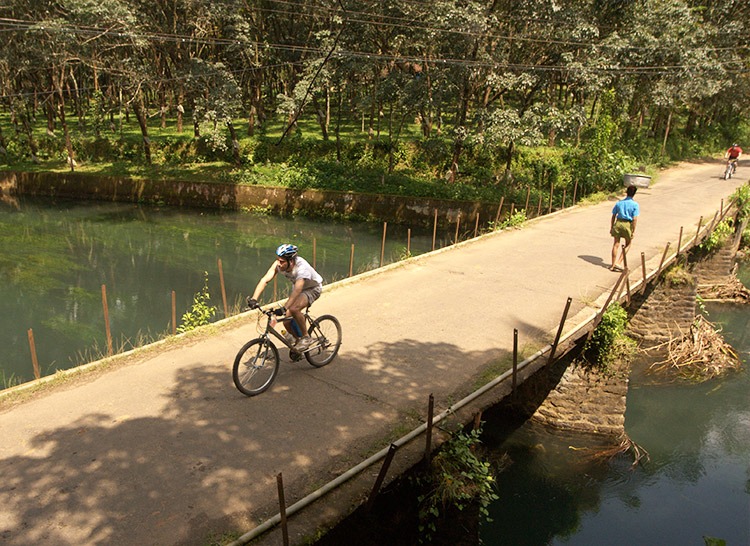 Trip of a lifetime…
'Quite frankly, our holiday in Kerala was the best holiday we have ever had. Wonderful place, food, scenery, weather and guide staff. The office staff are always helpful and friendly. We were treated like royalty. Food-wise we enjoyed curry for breakfast, lunch and dinner. What more can the heart of man desire? There were always western alternatives available, but why go to India and not enjoy the local cuisine and customs.' Paul Stariski, Ross-Shire.
'This was the trip of a lifetime for me. A view of India from the saddle was an assault on all the senses: wonderful scenery, vibrant colours and so many unusual locations, a cacophony of new sounds, whistling ducks at dawn to deafening hooting of the tuk tuks in the towns and villages. And the hands of children reaching out on their way to school for "high fives" with these strange old white people passing through on high tech bikes they could only dream of. I really can't single out a favourite day as the programme was so well designed that there was a gem every day.' Lorraine McCuaig, Derbyshire
Helpful guides…
'Thanks so much for such an amazing holiday! The cycling was tough, but rewarding.  Vipin, our guide, was outstanding. Couldn't have had a better leader. Nothing was ever a problem or too much to ask, he was so friendly and kind and helpful and went out of his way for us way too often. What a star.' Kim Longman, York.
Great accommodation and food…
'The quality of the accommodation throughout was brilliant, lots of really special places. The food was amazing. I don't think we had one bad meal. Even the hotels with buffet dinners were still good. Amazing value for money considering the quality of the accommodation, amount of meals and additional sight seeing trips included and the level of service.' Claire Acheson, Highland.
'A very well organised adventure which completely lived up to expectations.  We stayed in many luxurious, clean hotels, with high standards and great food and service – over and above our expectations. The whole team were outstanding regarding the way they looked after our every need in such a friendly enthusiastic way.' Tim Skelton, Wiltshire.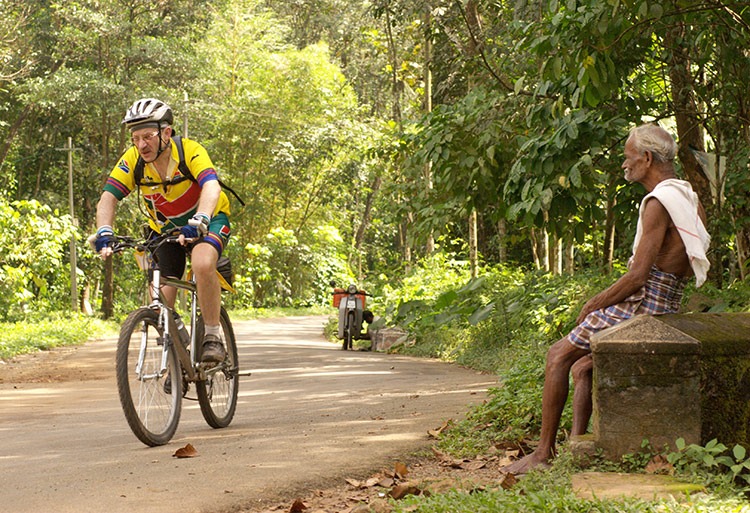 Feeling inspired?
Experience our 'Classic Kerala' tour yourself, click here to find out more about our amazing cycling holiday in India.