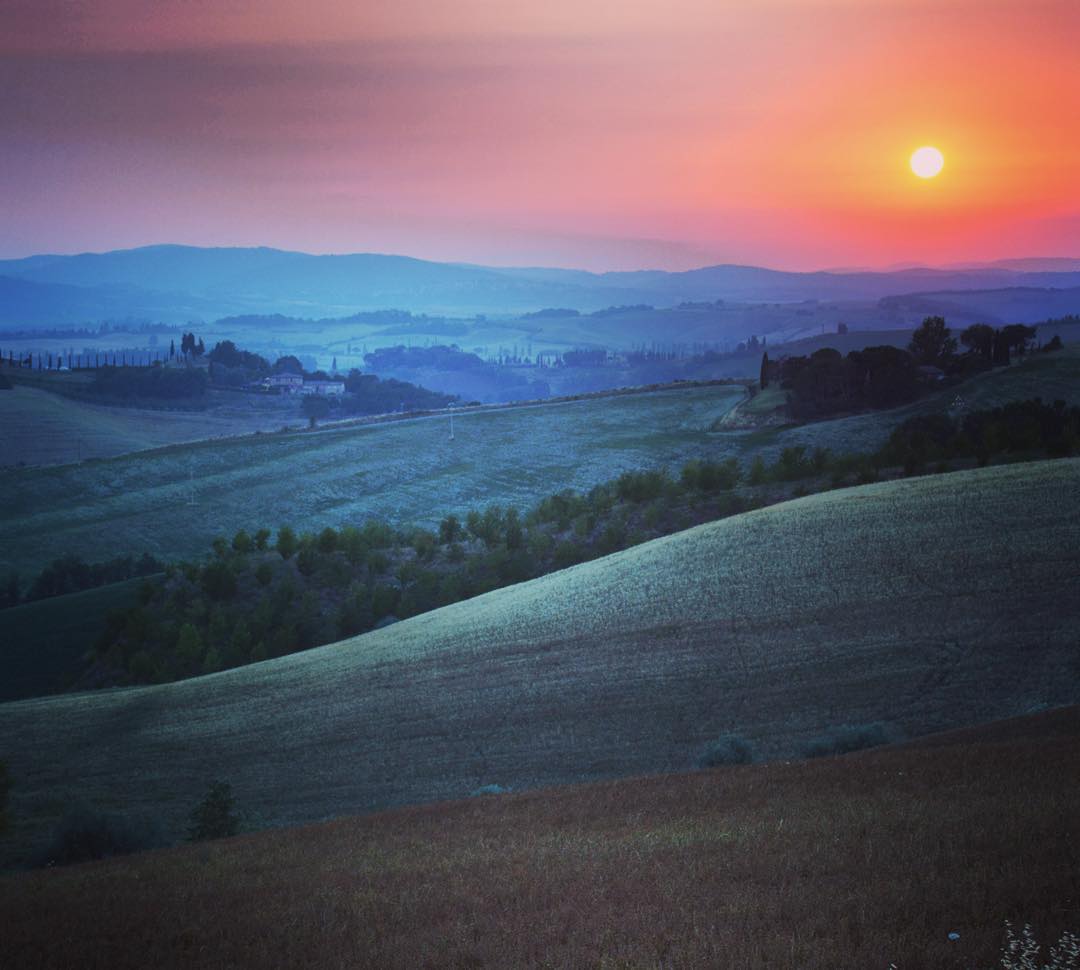 dire pane al pane e vino al vine
Translation: Call bread bread and wine wine…
This classic Italian phrase means you should simply 'tell it how it is', an important philosophy which soaks into the country's authentic approach to cooking…
History, location and lashings of sunshine combine to create foodie heaven in Italy, a land where its people are as passionate about their food culture as they are about their UNESCO heritage treasures. Whilst pizza and pasta still prove to be the big universal hits, it's the country's use of fresh and rustic flavours which ensure Italian cuisine has everyone salivating at the mouths.
Just like each region has its own distinct feel, so does its food! So, we thought we'd take a look at Tuscany, one of Italy's most cherished areas and check out the specific dishes you can expect when travelling here. Time to look past your staple bruschetta and pizza dishes and whet your appetite with these local palate pleasers – buon appetito!
Starters

Pici al Ragu Di Cinghiale
Tuscan pasta with wild boar
With 15,000 wild boar roaming in the region, Tuscany has a unique local delicacy, renowned for its quality and strength of meat. Combine this with traditional Tuscan pasta, known locally as 'pici' (it contains no egg and is stretched by hand) and you've got yourself a classic Tuscan taste…
Panzanella
Italian bread and tomato salad
According to Marcella Hazan, "from Florence down to Rome" panzanella salad is the favourite choice and it has certainly been a staple of Tuscan cuisine for centuries. A fresh summer salad to keep you fuelled and cycling fit!
Fettunta
Garlic bread
This is the Italian way to order garlic bread and comes with a delicious drizzle of olive oil, rubbed with garlic clove. Once you've tasted this, your supermarket baguette will never taste the same again…
Mains
Bistecca Fiorentina
T-bone steak
Meat lovers, rejoice! Your steak needs will certainly be satisfied in Tuscany. According to the rules, the name of this T-bone treat refers to the particular cut of meat, which is taken from the ancient Chianina cow. This cut is normally pretty big, so perfect for hungry cyclists.
Cinghiale in Umido
Wild boar stew
Boar becomes nice and tender once slow cooked and so is even more delicious when stewed. This is a dish which you will find in the autumn and is another Tuscan classic.
Dessert
Cantucci and vinsanto
Almond biscuits and sweet wine
The perfect palate cleanser! At the end of your meal in Tuscany you'll most likely offered this traditional pudding, which dates back hundreds of years. Often referred to as 'biscotto', cantucci are yummy sweet biscuits accompanied by a sweet wine made from white grapes – a great way to top off your feast.
Panforte
Italian fruit cake
Move over malt loaf, the Italian's have their very own wonder-cake! Originating in the city of Siena, this is a sticky yet irresistible treat that would fit perfectly with a coffee and the end of your meal.
Wines
Rosso di Montalcino
This is a Tuscan classic (with noble pedigree!) and the younger brother of Brunello de Montalcino. A red wine revered for its black cherry and wild-berry fruit flavours and oak, spice and vanilla tones.
Orcia Bianco Doc
For lovers of white wine we recommend sampling the white variety from the famous Val d' Orcia region. As well as this timeless landscape producing some of the best vistas around, its vinos aren't to bad either!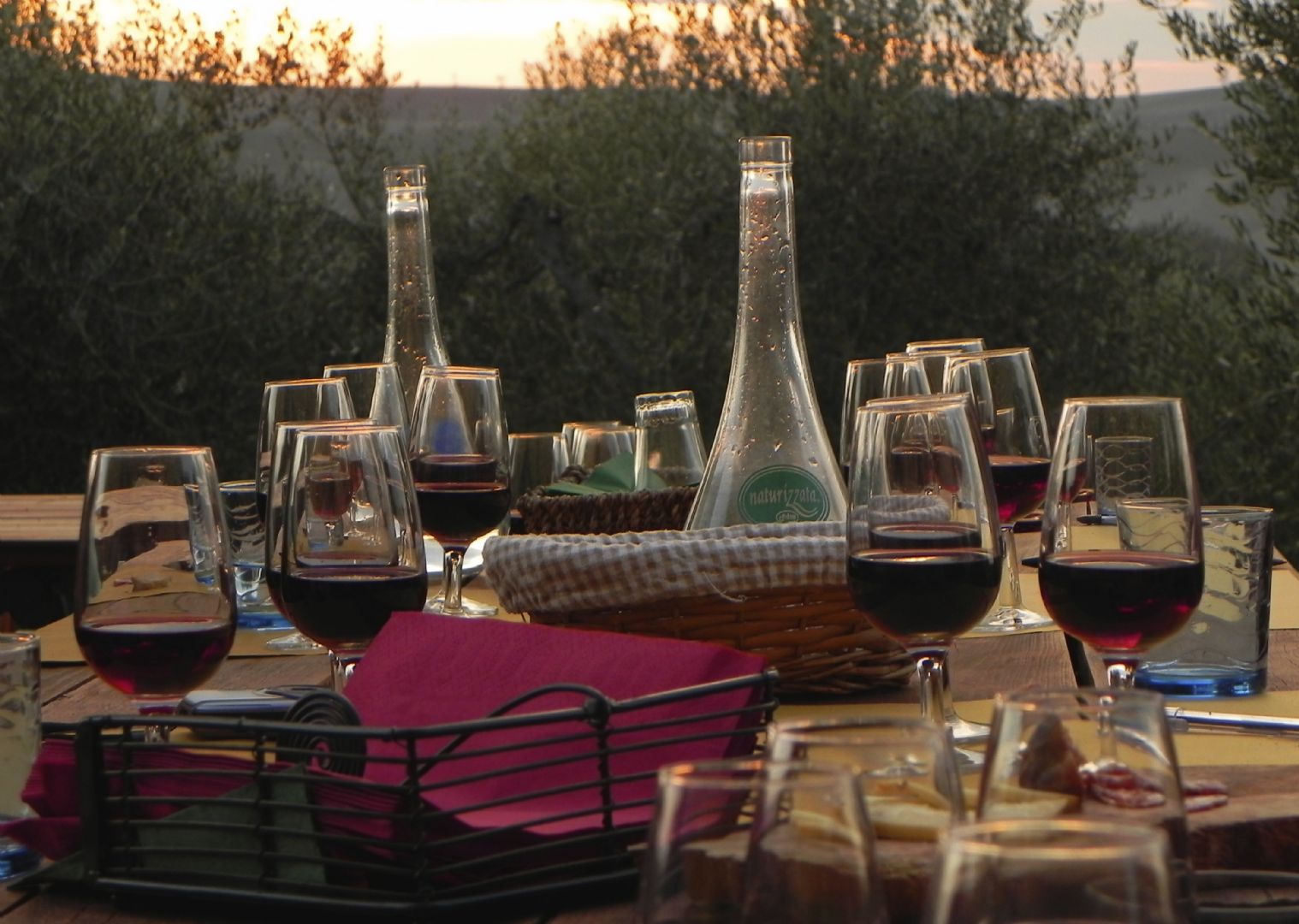 Thanks to our Italian guide Giuditta Parisi for sharing her recommendations with us! Giuditta was born and still lives in the heart of Tuscany, so is the perfect culinary connoisseur of the region. She had this to say to anyone looking to find out more about the food you can expect:
The Tuscan cuisine is one of the most famous ones and is a mixture of coastal and hilly traditions. A number of farms scattered throughout the region grows cereals, olive trees, vines as well as special breeds of cows and sheep. The bread is typically saltless to taste with the extremely tasty "Finocchiona" typically salami flavoured, with fennel and produced with the meat of the Cinta Senese (characteristic Tuscan pigs). Finally, the extra virgin olive oil allows you to cook and flavour the different foods in a very healthy way – adding to the yummy falvours! Come and visit us, the Tuscan cuisine will not disappoint you!
Want to sample this destinations' delicacies for yourself? We've a number of cycling holidays with plenty of opportunity to treat your taste buds to classic Tuscan dishes. Our Taste of Tuscany holiday is a great opportunity to enjoy a leisurely ride through this region, as well as our route Pisa to Florence.  For roadies you may prefer to check out our Tuscany Tourer holiday and for mountain bikers, Sacred Routes is another great option to work up your appetite.