Looking to soothe your cycling soul this January? Look no further than our range of guaranteed trips: your chance to start getting really excited about a week (or two) of fun, sun and two-wheeled adventures…
So, what exactly is a guaranteed trip?
Recongising that lots of Skedaddlers love to book all their various travel arrangements at the same time, we devised a genius plan to help share the cycling holidays that are officially off-the-ground! In a nutshell, these are holidays that have proved a hit and reached the minimum number of guests needed.
Why book one?
For those eager to snap up a cheap flight deal as soon as possible, or keen to announce to the world their chosen cycling destination of 2017 upon booking, we recommend joining a guaranteed holiday!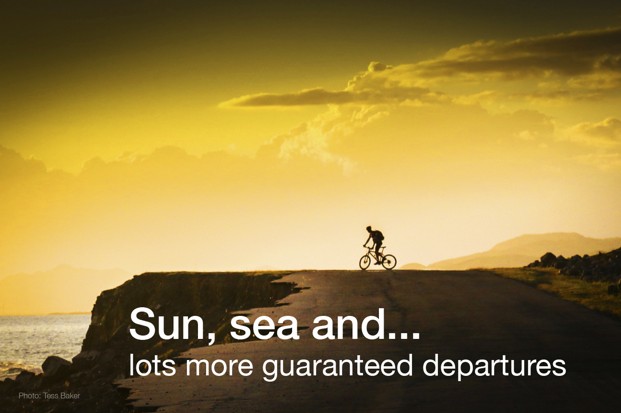 Okay, now I'm interested…
Keen to see what cycling holidays are already guaranteed for 2017? As the season goes on our list of trips grows, so be sure to keep checking back in! In the meantime, take a look at our current options below:
Road Cycling | Leisure Cycling | Mountain Biking | Cycling Adventures | Family Cycling