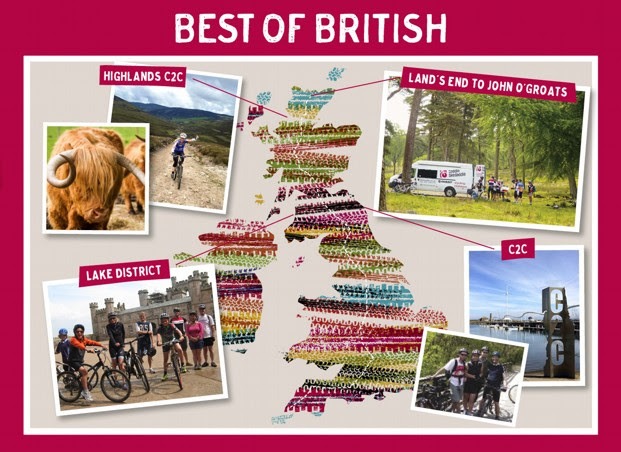 For those after a healthier, happier and simpler holiday this year we can't rate the UK highly enough. Not quite convinced? Check out our 10 UK facts to help twist your arm…
1. The largest number of holidays in our range. With 58 trips to choose from, you're spoilt for choice. CLICK HERE to see our full range.
2. You keep coming back for more. It's true, Skedaddler Jim Taylor has done our Highlands C2C trip 10 times!
3. The original Iconic Journey was born here. Land's End to John O'Groats has been running for over 10 years now and covers over 1,000 miles.
4. It's oozing history. From ancient castles to the epic Hadrian's Wall, there's plenty of impressive sights to behold from the saddle.
5. We have two bases in the UK. With our HQ in Newcastle-upon-Tyne and a Cumbria office based in Penrith, we've a wide range of resources to keep things running smoothly.
6. You can travel sea to sea. We've not one but 5 different ways to do this, from the classic C2C to the lesser known Way of the Roses. You name it – WE'VE GOT IT!
7. It's THE place to inspire a new generation. Our guided family tours in the Lake District and Derbyshire are specifically designed with beginners in mind.
8. The best stars in Europe. In 2013 Northumberland was designated gold-tier international Dark Sky Status, and on a clear night you can see up to 2,000 stars.
9. We sponsor 5p for every mile cycled. Last year we raised over £3,000 pounds towards the Sustrans National Cycle Network.
10. You can ride like a pro. Not just similar rides, but the pro cyclists' routes from the iconic 2014 Grand Depart in Yorkshire.