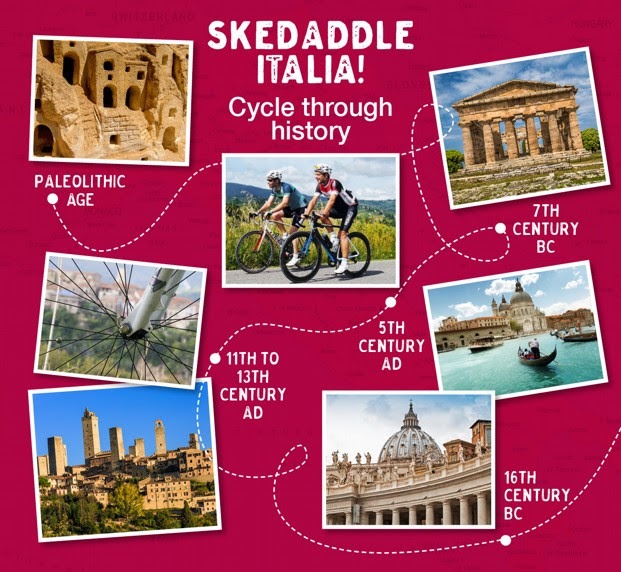 History oozes from the very foundations of Italy, so we thought we'd catch up with our top cat here, Naomi Lindfield, to find out her favourite UNESCO-inspired cycling trips, for your chance to cycle through history…
Think of Italy and aside from pizza, pasta and epic gelato mountains, we bet a few world-class historical sites aren't far from your mind! As former HQ of the Roman Empire, as well as birthplace of that little movement known as the Renaissance, Italy knows a thing or two about culture. Lucky for us, those clever Italian's made sure to eternally etch their proud past into their landscape, which is now home to no less than 51 UNESCO World heritage sites, that's more than any other country on the planet.
With so many great sites to visit, we thought we'd round up some of our top cycling holidays where you can experience some of the best historical sites on the list. See our timeline below for a flavour of what you can enjoy:
– Paleolithic Age –
Historical Site: Sassi Houses | Trip: Grand Traverse (perfect for roadies)
Naomi says: 'A 1000-mile tour of Italy wouldn't be complete without a visit to the country's oldest neighbourhood.'
– 7th Century BC – 
Historical Site: Paestrum | Top trip: Cilento & The Amalfi Coast (perfect for leisure cyclists)
Naomi says: 'If you're looking for impressive ruins but want to escape the crowds of Pompei, the ancient Greek temples of Paestrum are the perfect alternative.'
– 5th Century AD –
Historical Site: Venice Lagoon | Top trip: Lake Garda to Venice (perfect for families)
Naomi says: 'A Renaissance gem that offers an iconic end to your cycle ride with the kids! Finish the trip off your bike and explore Venice in true style, by boat.'
– 11th  to 13th Century AD –
Historical Site: San Gimignano, Tuscany | Top trip: A Taste of Tuscany (perfect for leisure cyclists)
Naomi says: 'Riding through the ancient gates and into the central piazza of medieval towers, gives a great sense of wonder. 
– 16th Century AD –
Historical Site: St Peter's Square, Vatican City | Top trip: Via Francigena (perfect for mountain bikers)       
Naomi says: 'Rome is grandness, ancient presence, and imposing monuments, all wrapped up in one. A thrilling end to your biking pilgrimage.'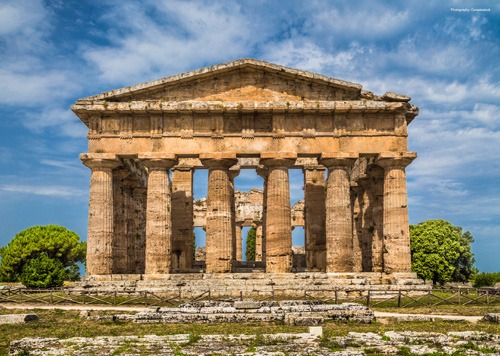 Want to find out more about the different cycling holidays we offer in Italy? Alongside the trips mentioned above, we have lots of other holidays visiting UNESCO sites.  Click here to see our full range of trips.