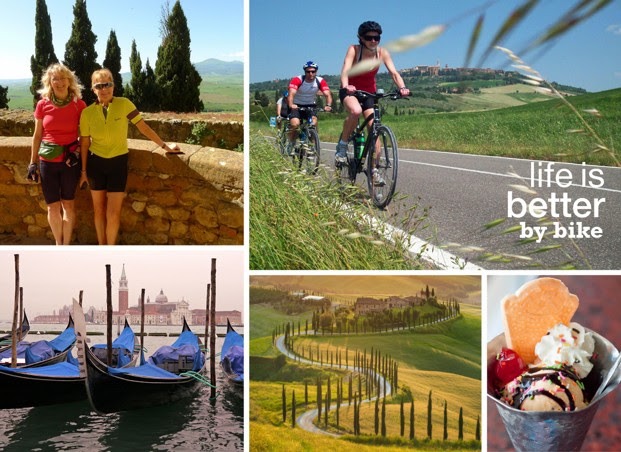 Landscapes that look like they've been crafted by painters, food prepared with generations of tradition, and spectacular, world-renowned historical sites. Sound like your perfect type of holiday? Time to explore idyllic mainland Italy.
The North of Italy makes the perfect summer escape and our trip Lake Garda to Venice explores some of the most spectacular natural wonders on offer. Along the way you'll also take in some of the country's finest Renaissance cities, including the romantic home of Romeo and Juliet, Verona. Or why not head to Piemonte, a world renowned wine growing region with plenty of opportunity to sample the wines along the way…
Once the temperatures cool down a little in autumn, our trips in the South once again become accessible. For classic Italian landscapes, we recommend a Taste of Tuscany and Cilento and the Amalfi Coast, both take in timeless scenery that will really inspire your daily cycling and provide plenty of breathtaking vistas too.
For a full range of our guided and self guided cycling holidays in Italy CLICK HERE