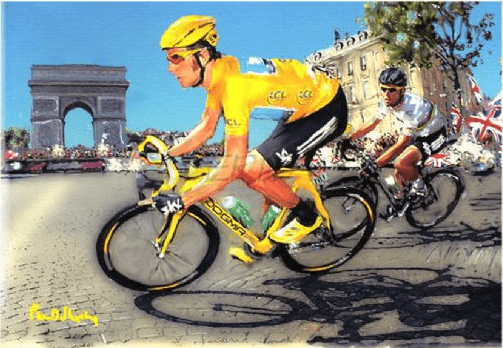 Paul Shipley is a fantastic artist who specialises in cycling art, with lots of his work is available in the Cycle Hub.
A keen cyclist himself, at one stage in 1994 he even held the record for the fastest time from Lands End to John O'Groats, despite the record standing for just 6 days!
Click here to visit his website and see more of his great work.