Check out the Col du Tourmalet cafe on Patisserie Cyclisme, a cycling cafe review website.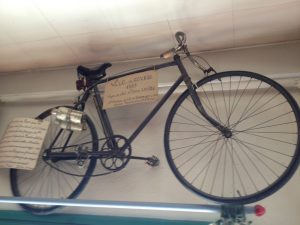 Inside the cafe there are bikes from 1904! As well as this there are a collection of photographs and jerseys from the Tour de France. Our road cycling holiday in the Pyrenees visits the cafe during the trip, so if you've been on / going on this trip in the future, it's well worth taking a look at!
You can also find out more about the Cycle Hub on the Patisserie Cyclisme website too.