Go Coast to Coast with Saddle Skedaddle
Walney to Whitby – A Great C2C Alternative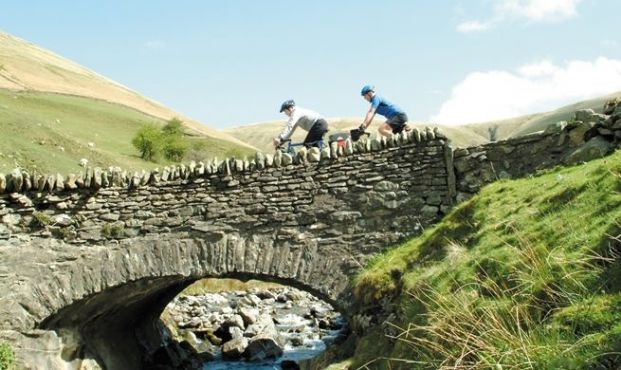 Ever on the look-out for great UK rides, for 2013 we have introduced another fantastic coast to coast ride across Northern England and a superb option for those who have already done the C2C or Way of the Roses.
In four days of riding the W2W passes through a variety of wonderful countryside, stretching from Walney Island – just outside Barrow-in-Furness on Cumbria's Irish Sea coast all the way to Whitby (179 miles away) on the North Sea coast.
Completing the 179 mile route is a challenge, but it's an achievable one. The riding is mostly on country lanes, back roads and cycle paths, which have a few off road sections.
As with the Sea to Sea, Hadrian's Cycleway and the Way of the Roses and Coast and Castles trips, Walney to Whitby is offered as a supported Skedaddle trip on set dates.
If you are interested in doing this trip as a bespoke / custom made trip then contact us to chat through the options.