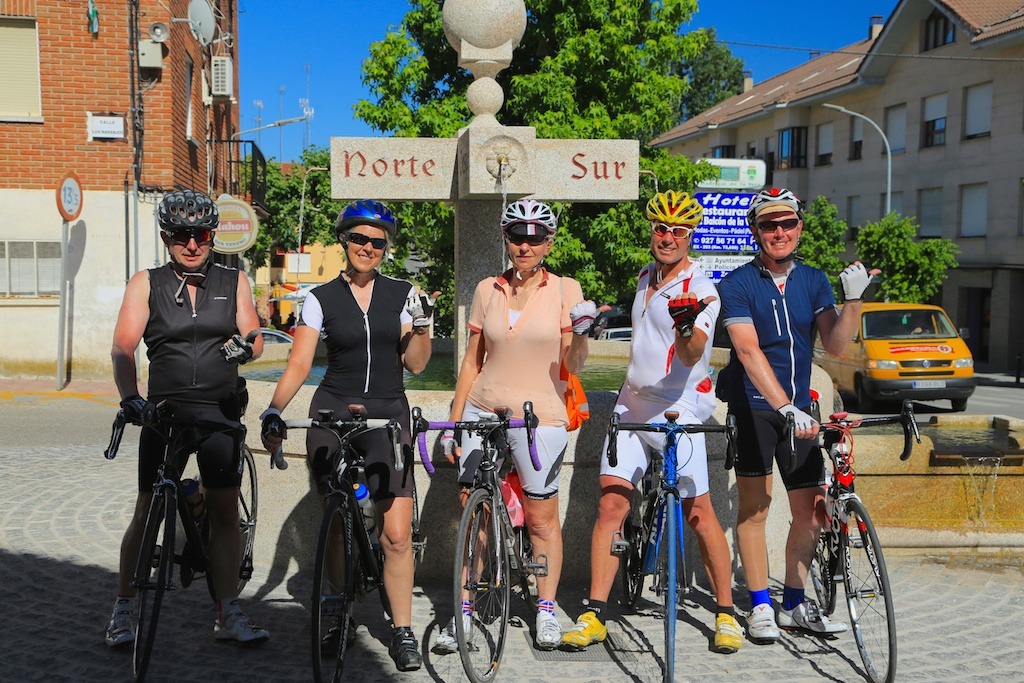 Skedaddle regulars Nigel and Jane Rees have well and truly caught the iconic journey bug, after taking on our epic St Malo to Nice holiday, as well as Spanish equivalent , Basque Country to Andalucia. Having packed their bags and with with tapas and sunset sangrias in mind, here's how they got on during their latest iconic journey escapade:
St. Malo to Nice in 2014 was a monumental cycling experience for my cycling soulmate wife Jane and I. We knew and loved France already, and the Skedaddle route was a mix of both new and much anticipated repeat cycling experiences. We then managed to agonise over what to do next. Quite simply, how do you follow this? Del Norte al Sur, riding the length of Spain from San Sebastian to Tarifa, reared it's head. We had been intrigued by the blog posted by John Walsh and Dan Hearst on it's creation, no we didn't fancy sleeping in a vintage van being coaxed to sleep by drafts of whisky but the route through unknown ( to us ) parts of Spain stirred our imagination. We always understood that St. Malo to Nice would be a difficult cycling act to follow, but we took the plunge and signed up for Del Norte Al Sur due to roll in May 2015. In fact it wasn't a plunge at all, we loved it and it was the equal of it's French elder brother. These were our main impressions.
SPACE AND TRANQUILITY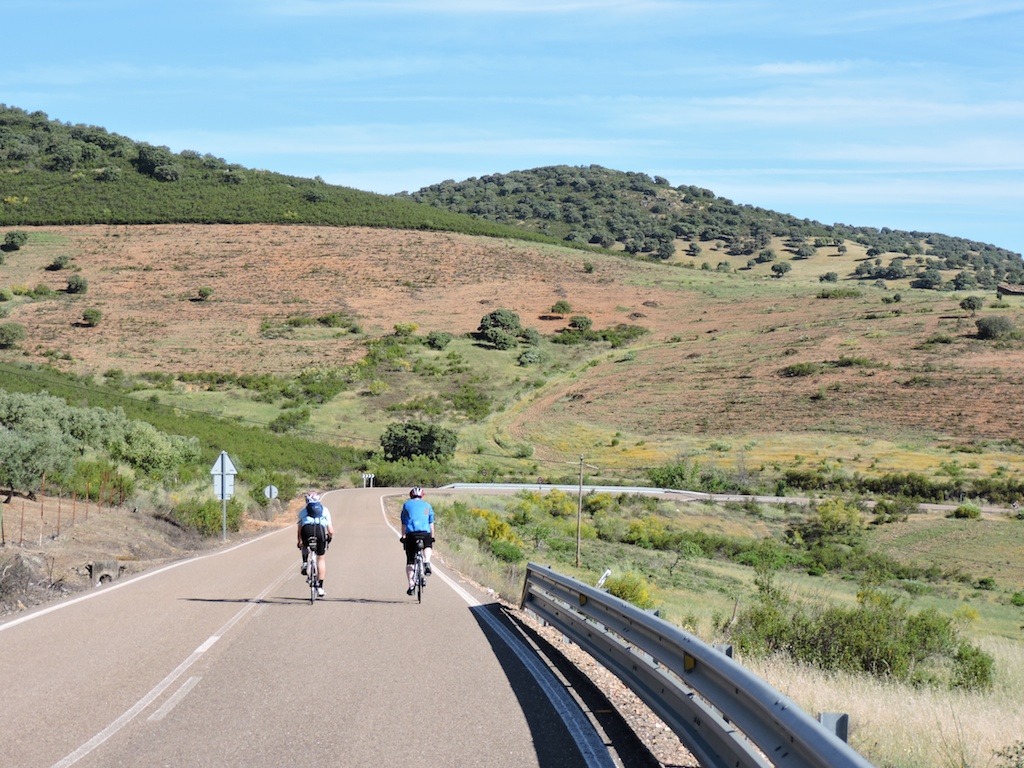 Spain is not a densely populated country. We seemed to have large parts of it to ourselves, with little to distract us from absorbing it's natural beauty as we rode through it. When the only noise is the whirring of your chain you know you are on to a winner.
PARQUES NATURALES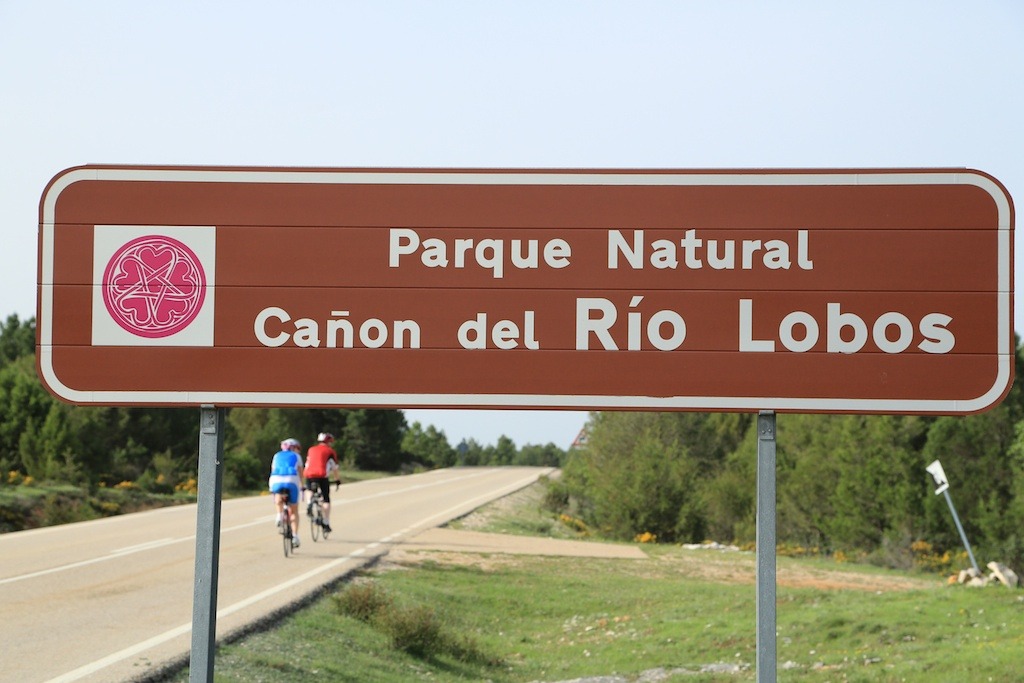 We often felt the route was largely a succession of Parques Naturales, each with their own individual features and characteristics. A regular experience was the company of magnificent soaring birds – we dreamt of a Skedaddle radio earpiece through which precise details of the varieties of birdlife could flow, a sort of aviary Directeur Sportif.
THE ROADS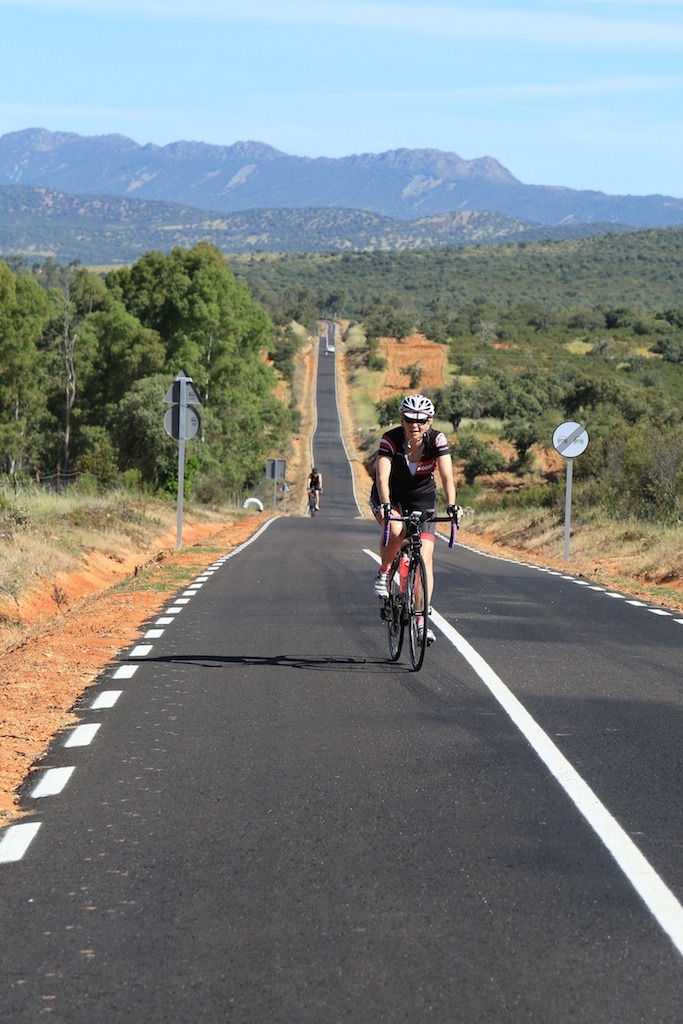 Smooth tarmac seems to be a Spanish priority, and the surfaces are generally excellent for riding. Added to this, we rarely saw much traffic and when we did drivers were invariably patient and courteous towards us – France is good, Spain is better.
THE RESERVOIRS
We regularly cycled alongside and around large reservoirs. They are peaceful, have striking colour and create a very relaxing ambience.
THE CHEEKY CLIMBS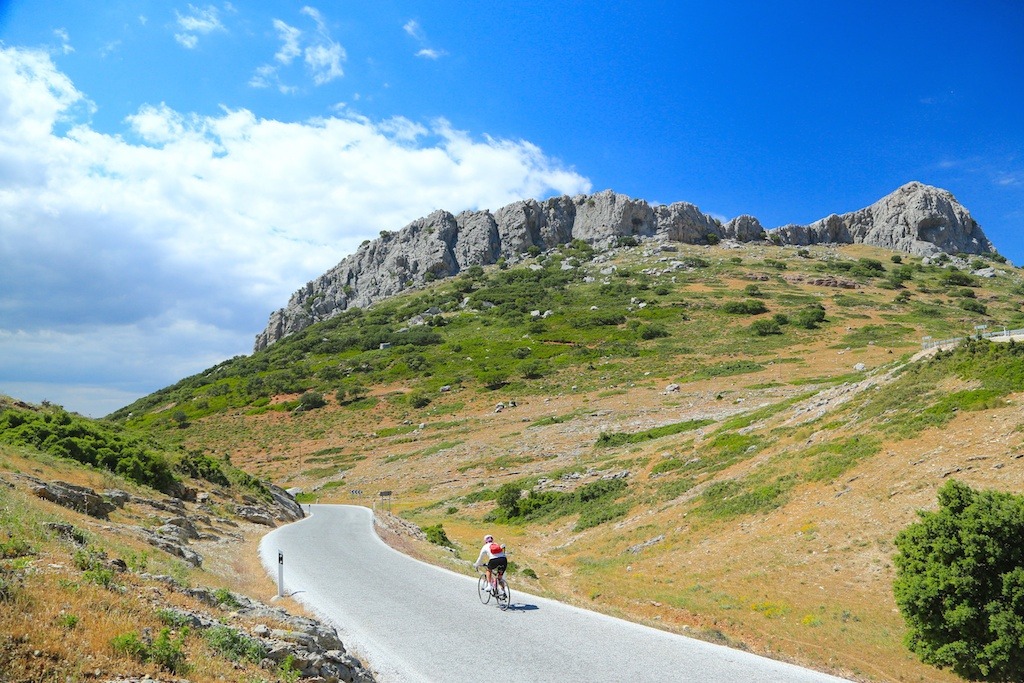 The rain is Spain cliche confirms there isn't much plain, or at least not on a Skedaddle trip. There are a lot of mountains, and they enable some spectacular biking. They are mostly reasonable gradients, although when it's hot climbing is challenging but no more than that.
There are some wonderful ranges – the Basque country and around Serranillos and Ronda were our favourites.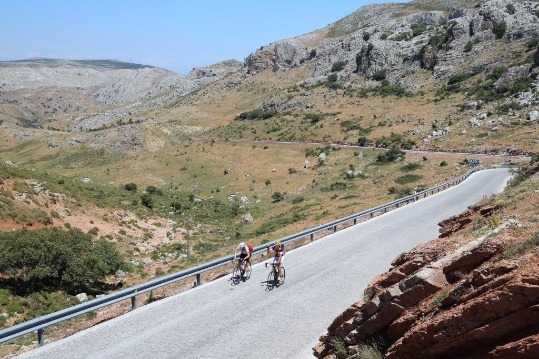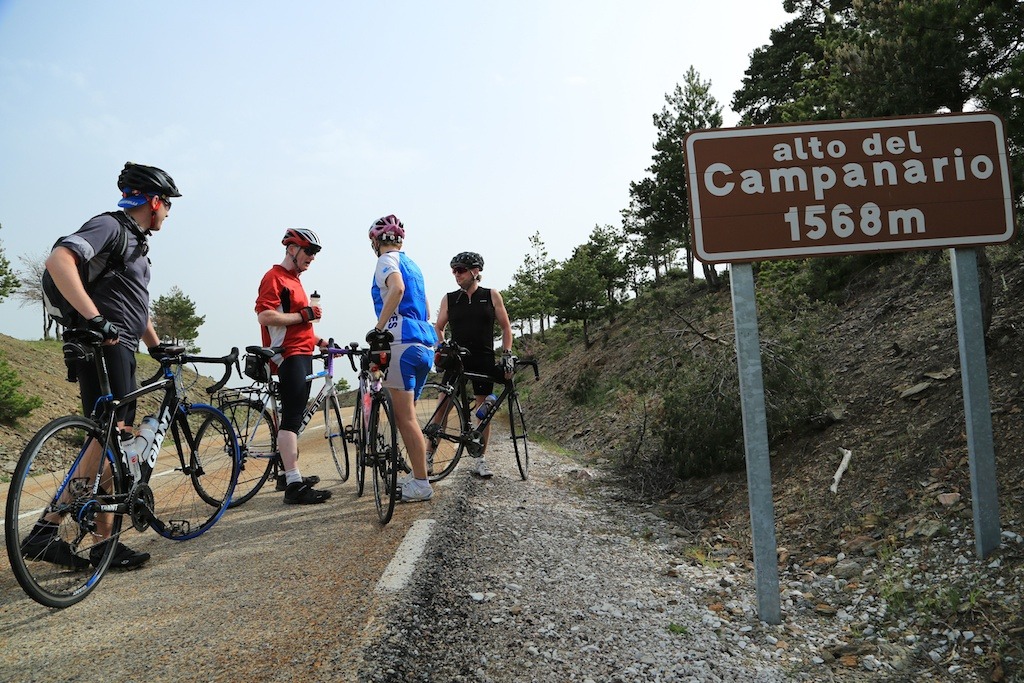 UNHERALDED HISTORICAL TOWNS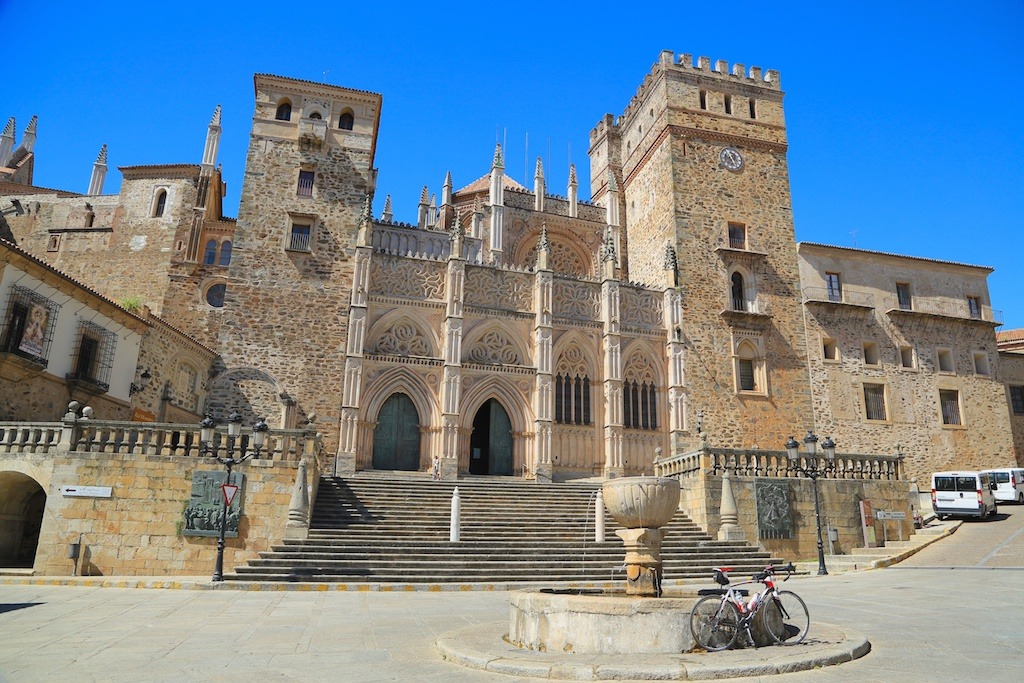 There were a lot of undiscovered gems, largely free of any traces of tourism but charming and engaging. El Burgo d'Osma and Guadalupe were particular stars in our book.
THE WEATHER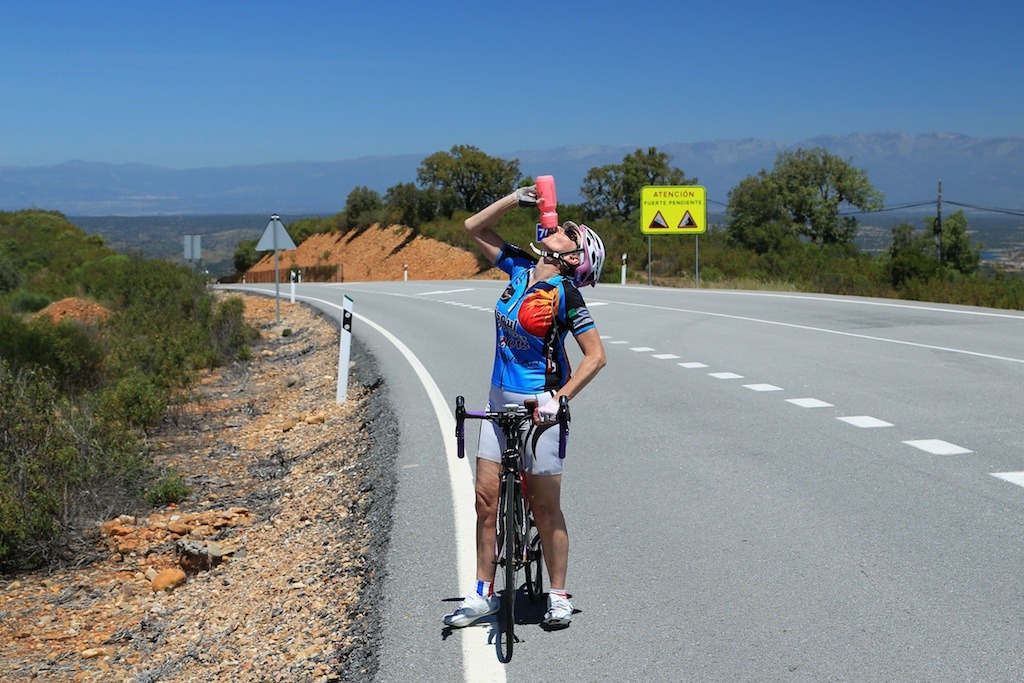 Spain can be hot, although the North can be cool and wet. We had several very hot days but no rain whatsoever. In terms of the heat, the trick is to drink plenty and to be off the bike between 3 and 4pm. Our guides Steve and Andy were masters at organising lunch during " Hot Hour".
BREAKFASTS, PICNICS AND DINNERS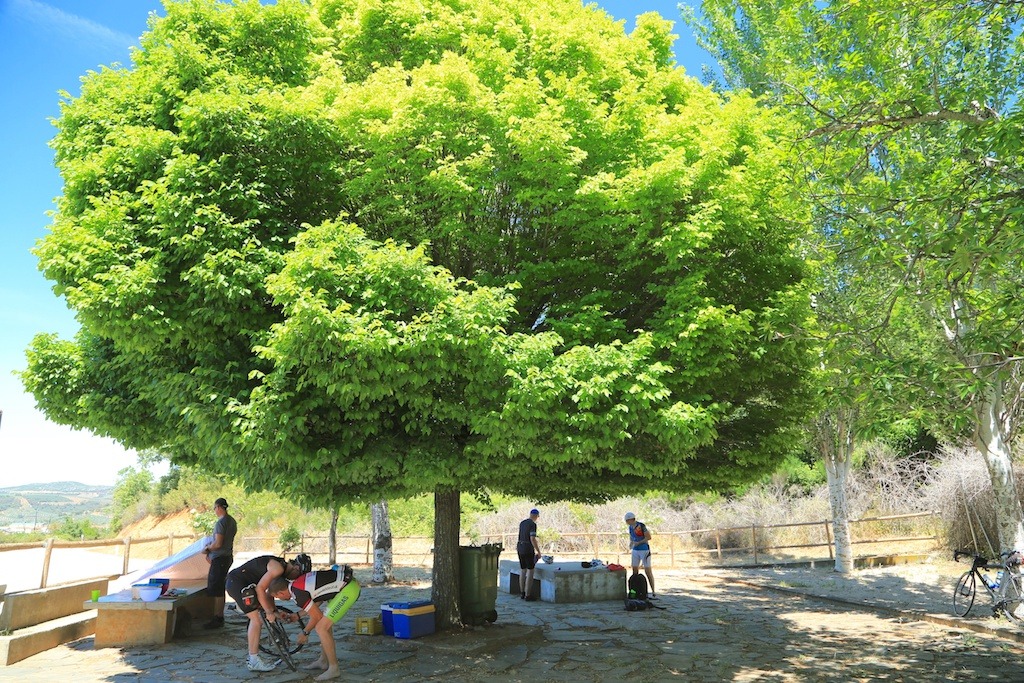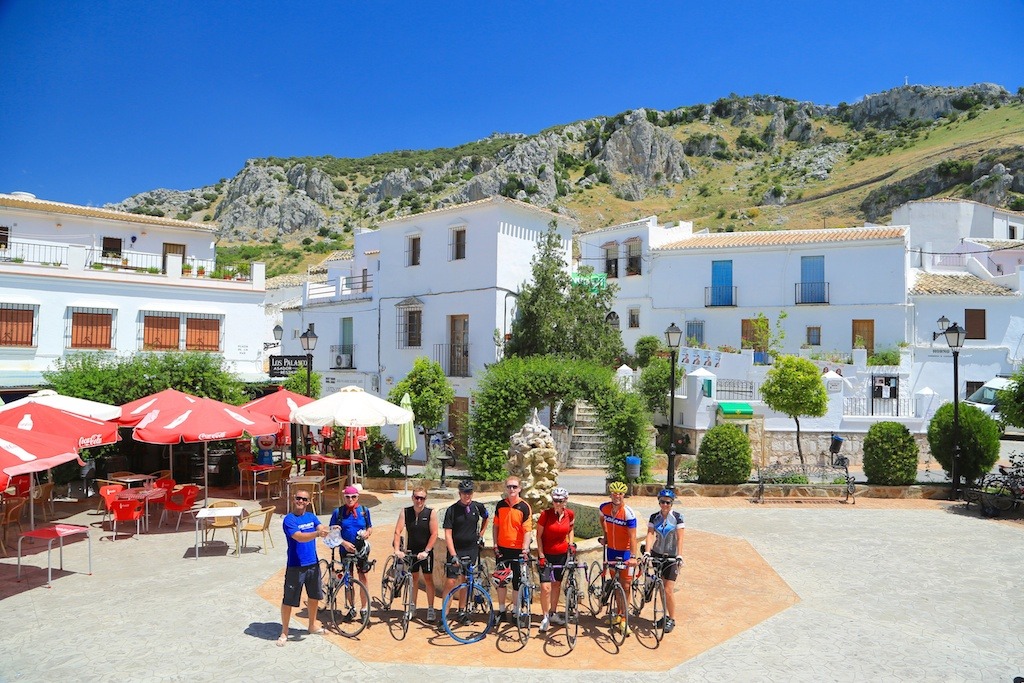 Nothing in life is perfect. Spain has tradition in abundance, which is part of it's charm but it also means that occasionally an early and cyclist friendly breakfast may require some negotiation and patience. We always got there though. In contrast, Spain is peerless for it's What Do We Do Next, Page  7 Nigel Rees 6 October 2015 almost overwhelming range of scenic and quiet options for siting the legendary Skedaddle picnic lunch. Each day was a highlight. Our experience of dinner was that the food was good quality, there was plenty of it, it was superb value and often served in quite grand dining rooms. Those providing it always seemed pleased to see us too.
THE HOTELS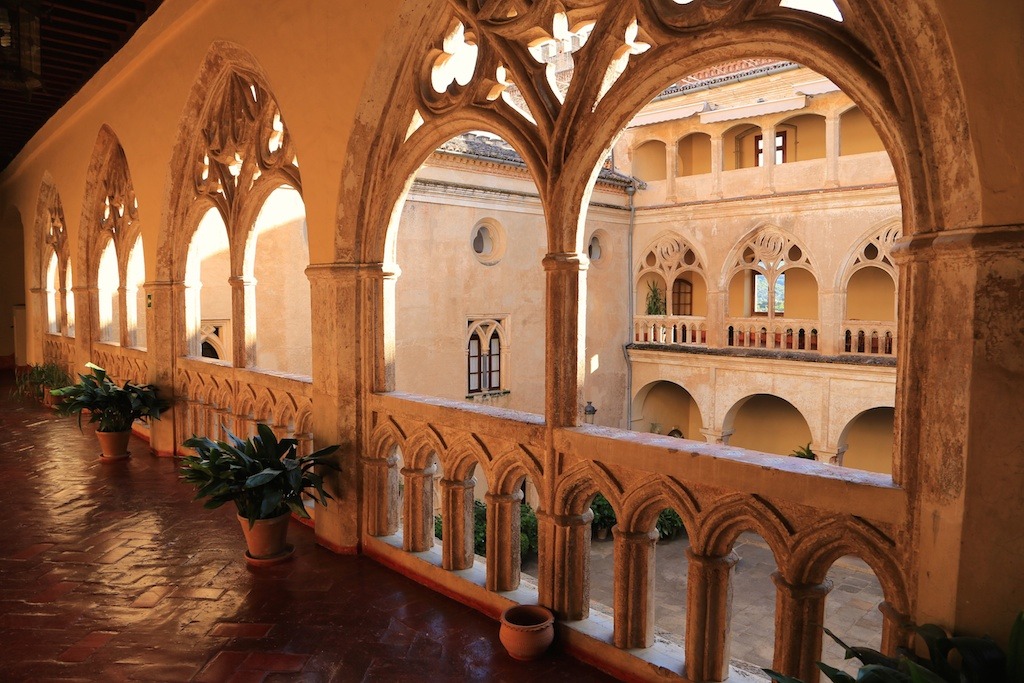 Every hotel was individual, different, comfortable and without exception welcoming. Notable highlights are the stunning Monasteries of San Millan de Cogallo and Guadalupe, and the converted stables of El Hotelito in Navaluenga. They all had a lot to offer.
THE GUIDES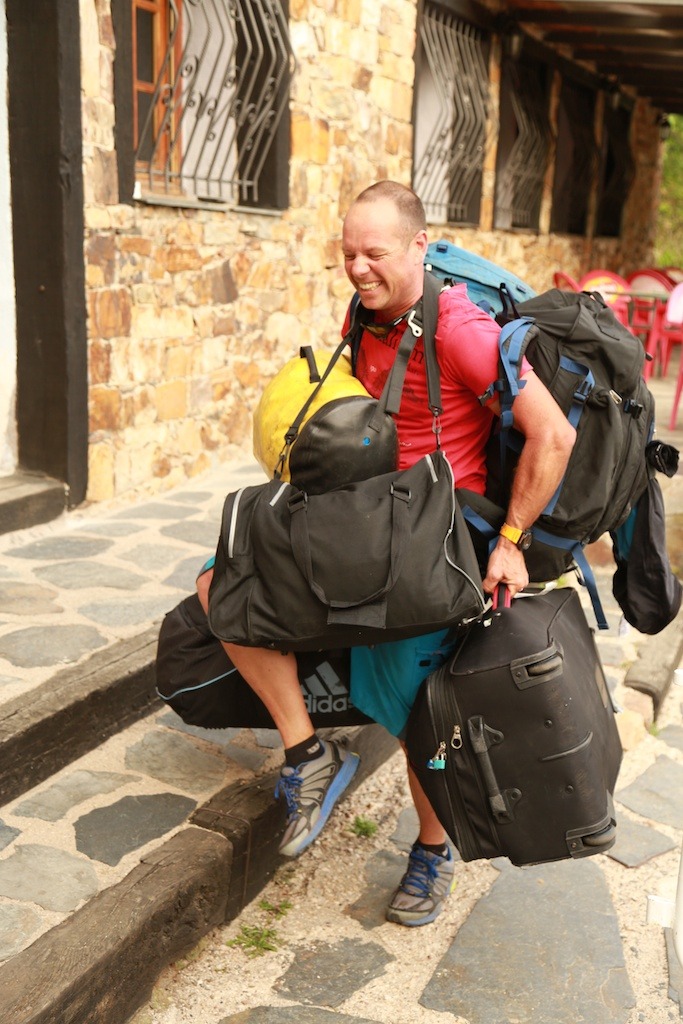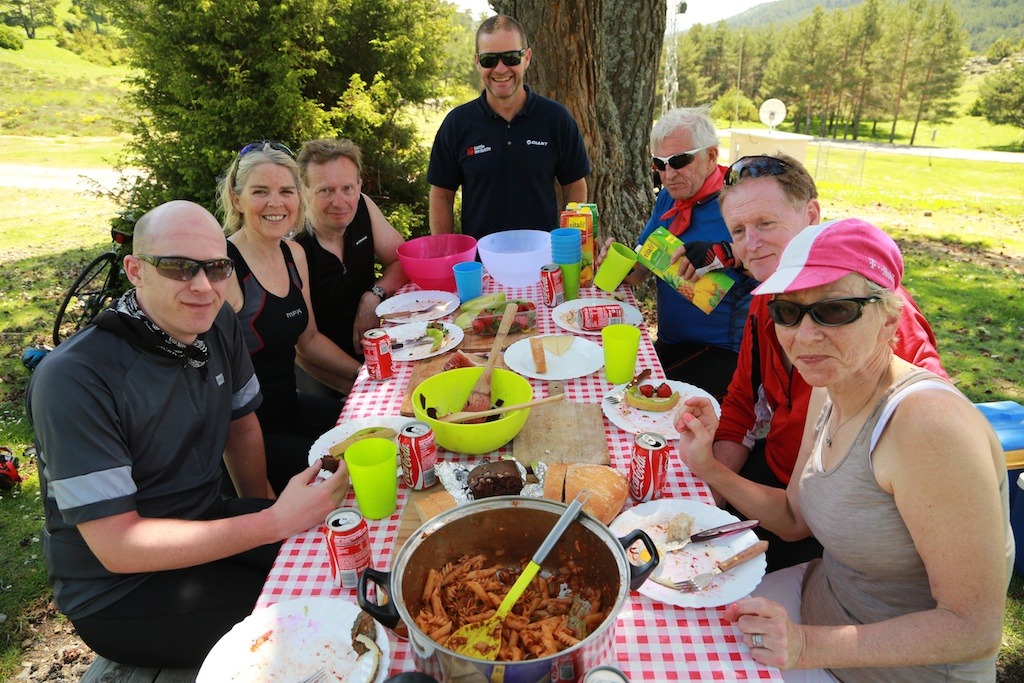 Our guides Steve and Andy did a superb job for us. They live in and know Spain, they speak the language and understand the culture, and have a feel for it. We remain amazed at the range of skills and attributes they need on a trip such as this.
SUMMARY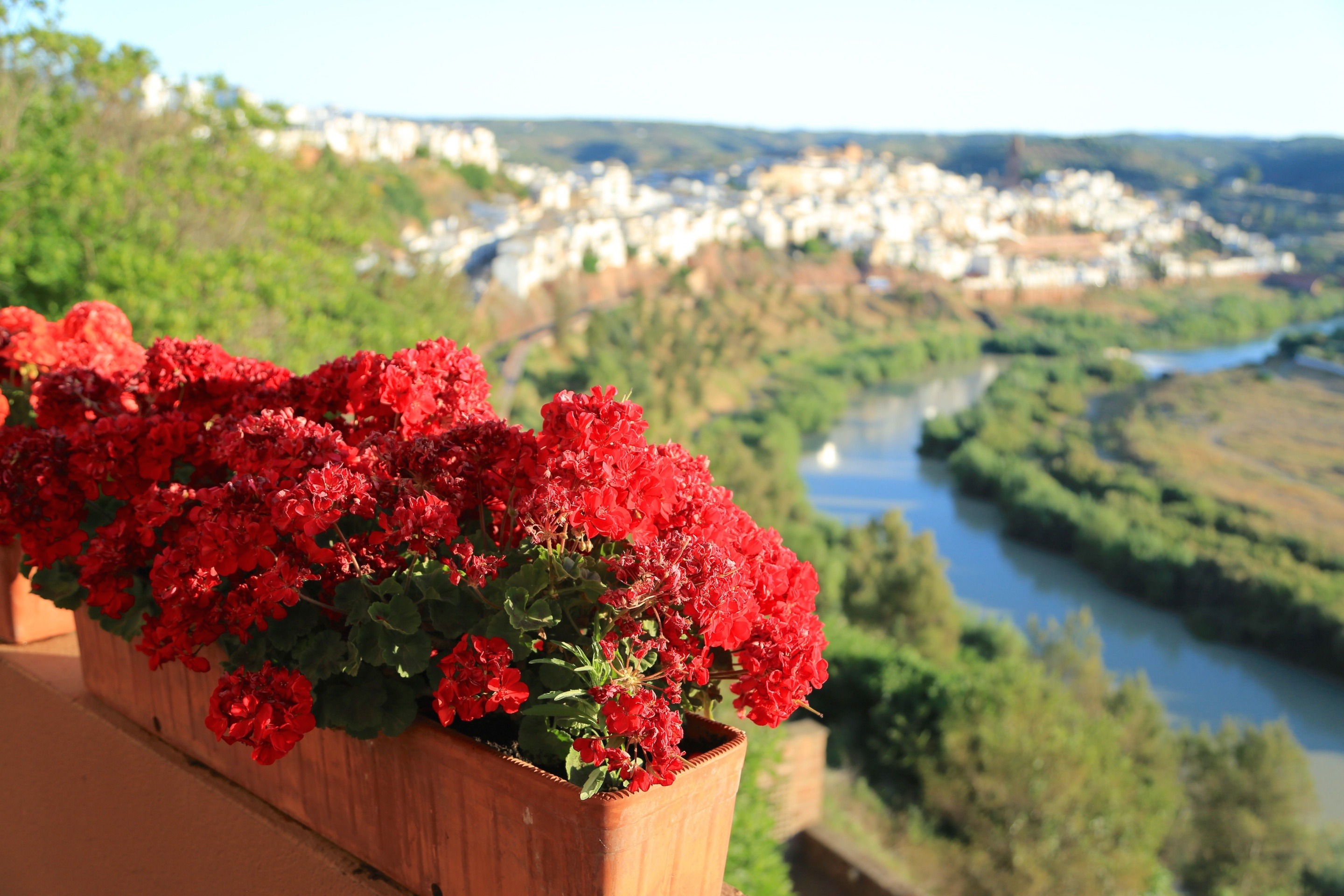 This lesser known epic stands on its own as a full on experience. We loved the scenery, the landscapes, the mountains, the wine, the roads, the history, the hotels, the ambience……..I could go on. WHAT DO WE DO NEXT?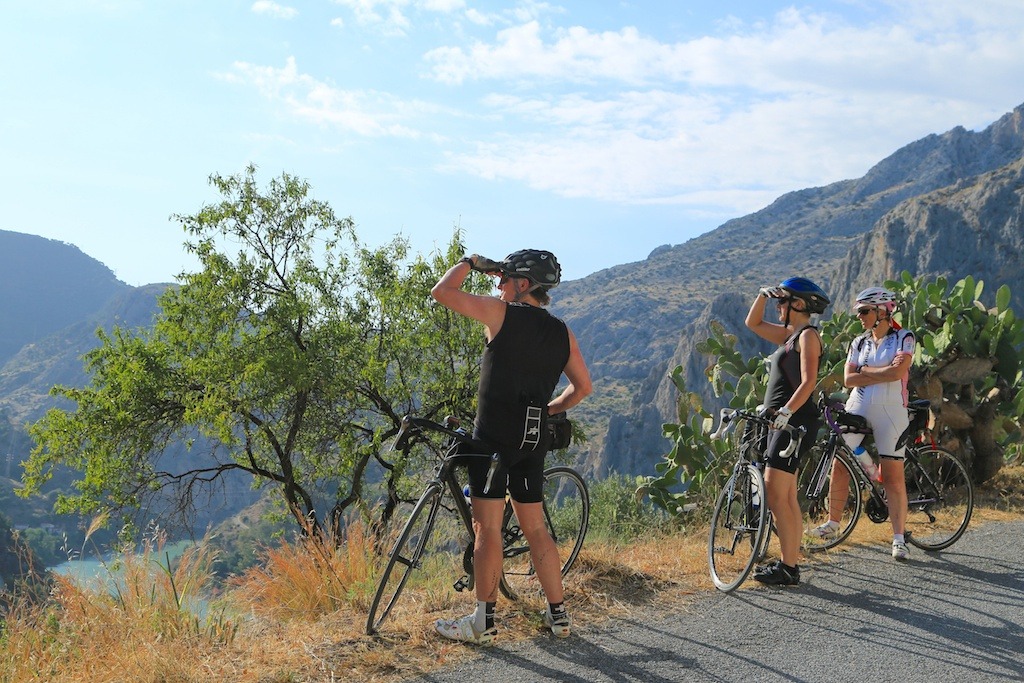 Thanks to Nigel Ree's for sending us this fantastic Customer Competition entry. Keep your eyes peeled to find out how he gets on. For more information about our road cycling holiday in Spain, Basque Country to Andalucia, click here.