How to use the Skedaddle App
To download the Skedaddle app, go to the App Store for Apple devices or Play Store for Android devices. Search for 'Saddle Skedaddle' and download.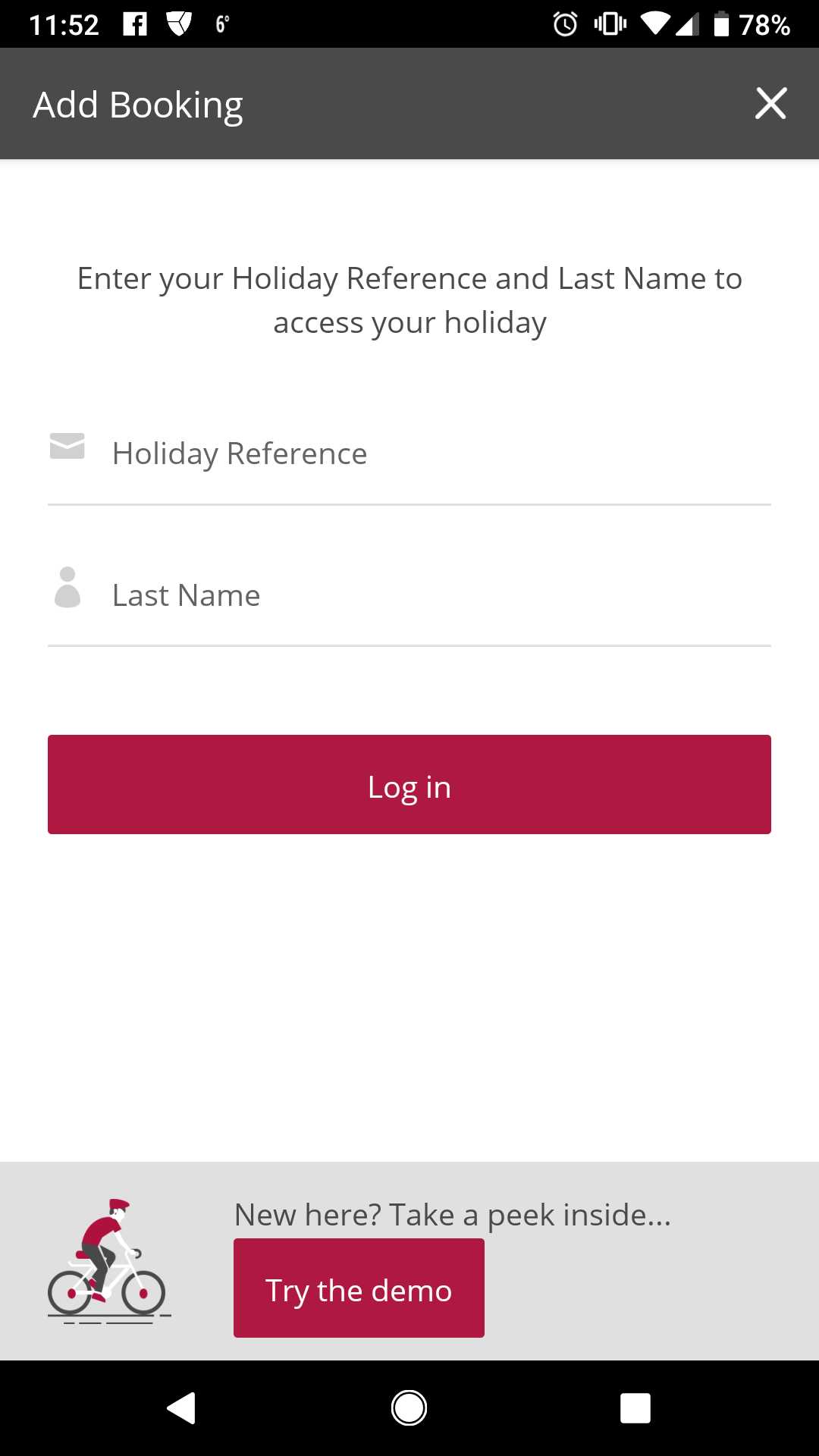 Log in to the app
Enter your holiday reference and your last name. If there are several people going on your holiday with the same last name, select your first name from the dropdown that will appear.
If you have booked more than one Skedaddle holiday, select 'Manage my trips' and 'Add another booking'. Please be aware that not all of our holidays are available on the Skedaddle app yet. Visit our website or give us a call if you +44 (0)191 265 1110 if you cannot find your holiday.
Demo
If you do not have a holiday booked or it is not available on the app yet, try our demo holiday experience instead. You'll get to know what the app can do, and who knows, you might even be tempted to come for a pedal in Newcastle, the home of Skedaddle!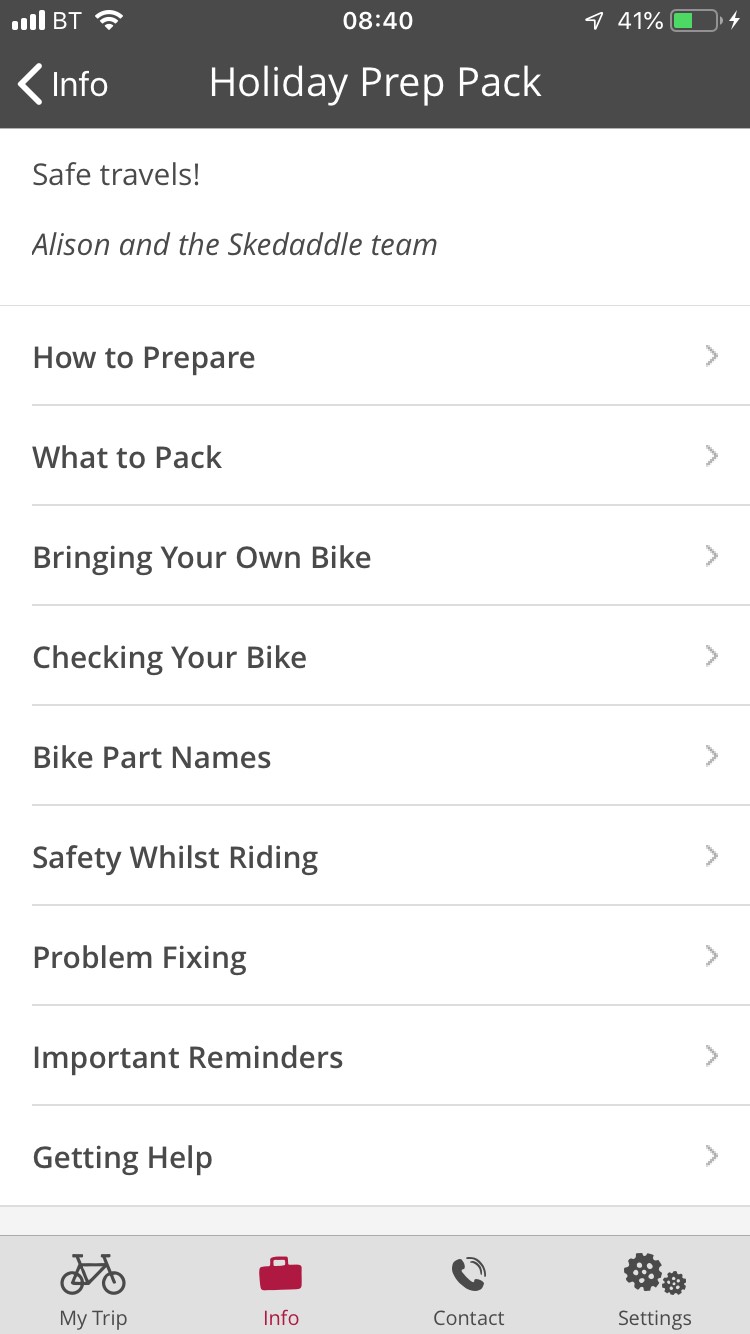 Info
Select 'Info' and access a wealth of information that will help you prepare for your holiday and even help you while you are out there riding.
We recommend you read through all information carefully before your holiday so you have everything you need to have a great time. There's also some good advice on how to stay safe while out riding.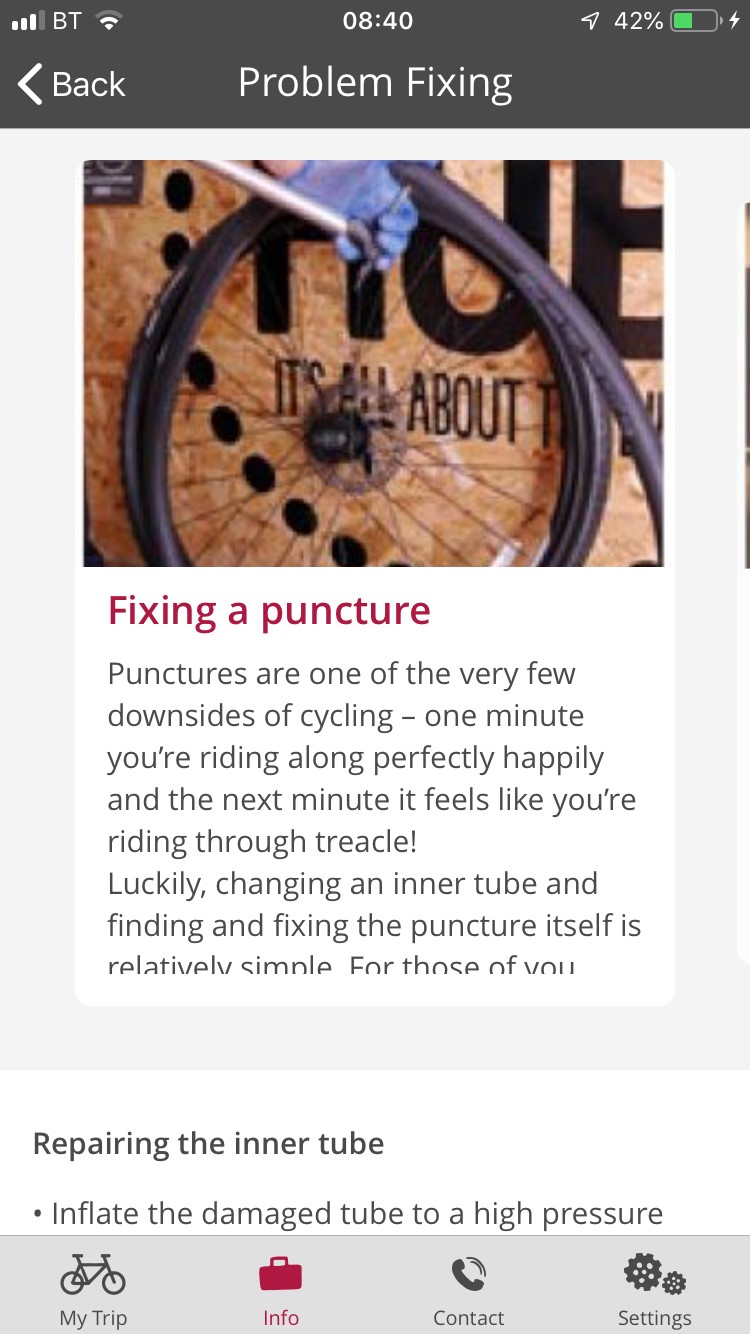 Fixing problems
If you find yourself with a dreaded puncture, go to 'Fixing problems' on the app for a step-by- step guide on how to repair it and get back on two wheels.
We'll also give you lots of relevant links, from FAQs to blogs and articles about your daily rides and holiday destination.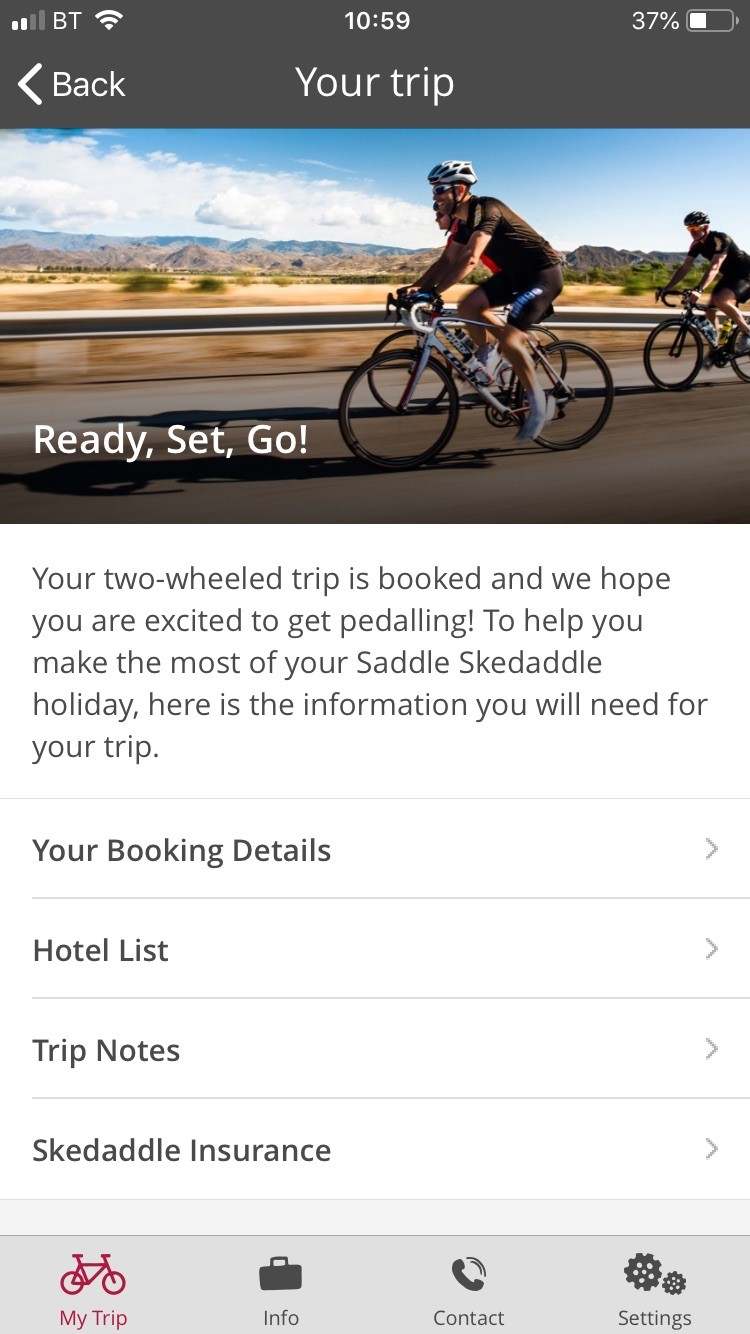 Holiday details
Have all the information about your booking at your fingertips - quickly double check your information is correct, take a sneak peek at your lovely accommodation and access the Trip Notes to remind yourself of the adventures to come.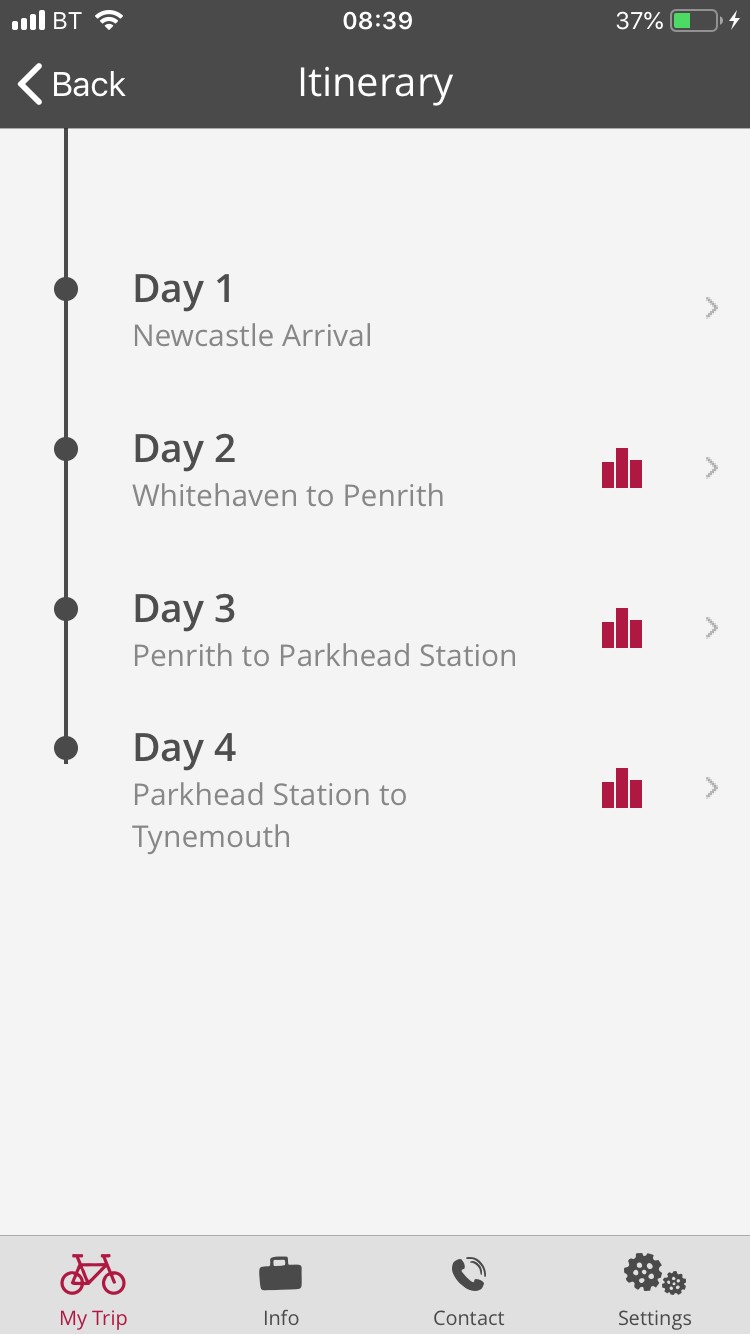 My trip
Find out what you can expect each and every day. From arriving at your first night's accommodation to the best cafes en route, it's all here.
See your route from place to place.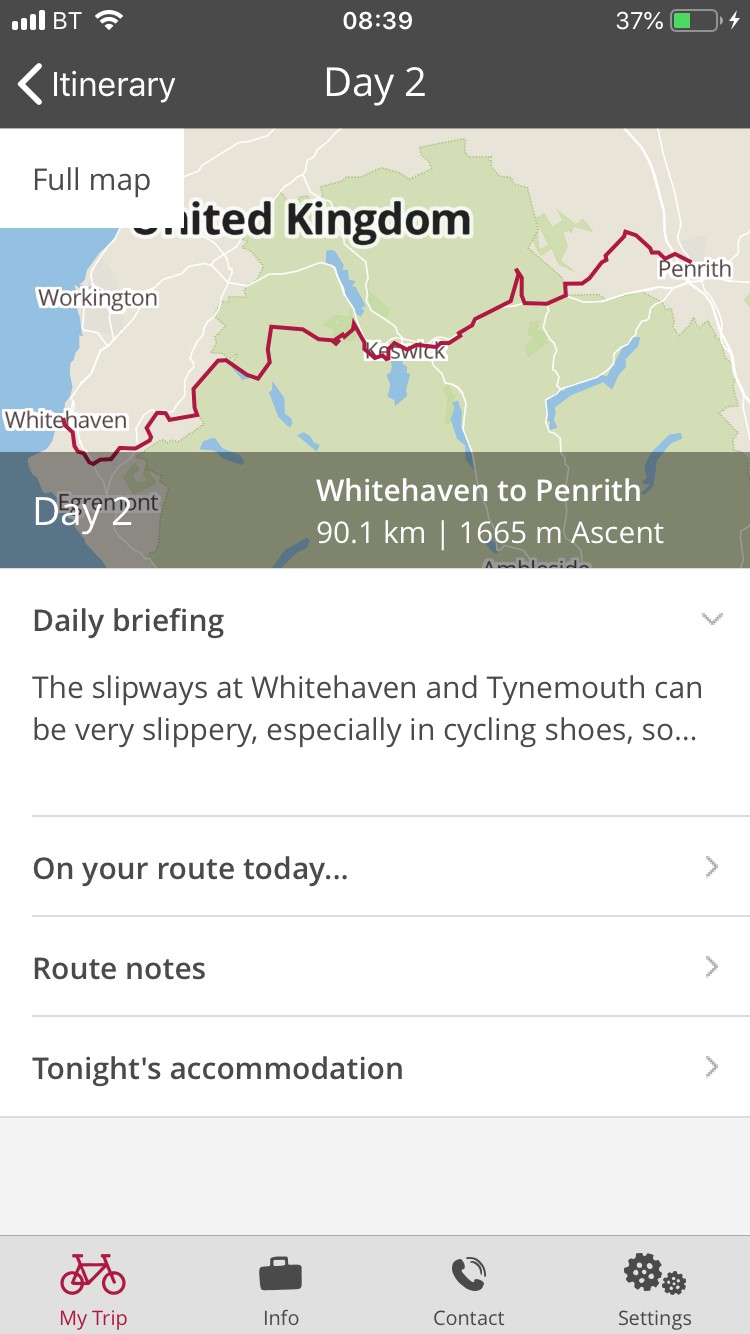 Discover what each day has in store:
Map of the day's route
The vital statistics... because we all love a good stat!
Your daily briefing for an overview of each day
'On your route today' highlights the best cafes, bike shops and places to visit
Route notes – view these as you navigate, you will also be given a paper copy
Tonight's accommodation – name, address and contact number of where you'll be staying that night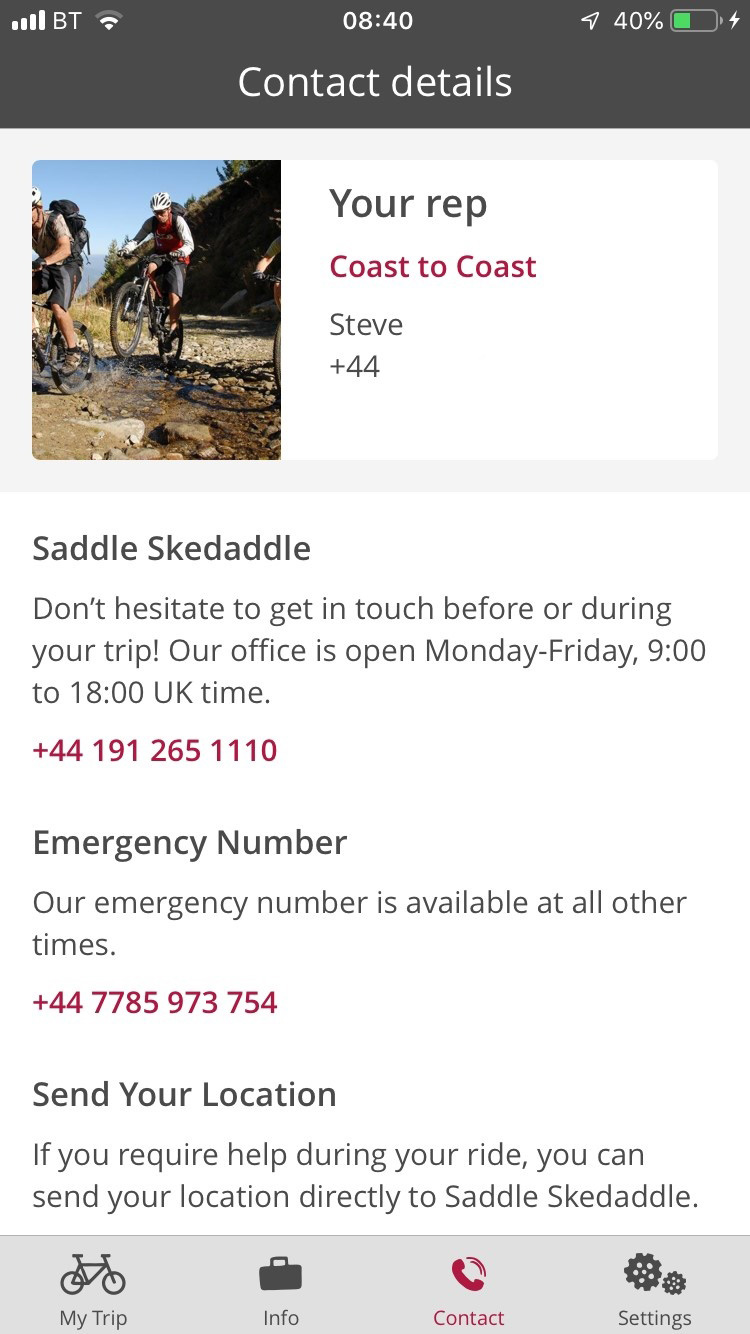 Emergency response
If you find yourself in trouble, be that lost, ill or late, or perhaps with a bike problem you cannot fix, it's easy to contact Skedaddle from 'Contact' on the app.
You can call your rep who you met on arrival, the Skedaddle office or our 24-hour emergency line.
You can also send your location and an emergency message directly to us. One of our team will respond as soon as possible.