The Rebellion Way is a 232-mile cycling loop around the beautiful county of Norfolk, England. It's a fantastic introduction to this part of the UK, with a mix of quiet back roads, byways, cycle paths, and bridleways to explore under bright panoramic skies.
The route takes you past some of Norfolk's most iconic landmarks, including Norwich Castle, Thetford Forest, Hunstanton Pier and King's Lynn Minster. You'll pedal by a variety of stately homes and gardens including the royal residence of Sandringham, Holkham Hall, and the National Trust run properties of Blickling Estate, once the home of Anne Boleyn's family, and Felbrigg Hall. We also have the chance to explore some unique sites, such as the various outdoor scenes around Thetford that served as the fictional Walmington-On-Sea of Dads Army, the famous Norfolk lavender fields, and the unique pilgrimage town of Little Walsingham.
Along the way, we enjoy stunning vistas of the Norfolk countryside, from tranquil waterways and dense forests to picturesque villages and classic English seaside towns. And of course, no cycling trip would be complete without some delicious food and drink, so we'll be sure to stop off at some of the many pubs, cafes, and restaurants along the route.
"What's not to like about a trip that explores the fictitious Walmington-on-Sea where the likes of Wilson, Godfrey and Jones made comedy gold in Dads Army! You can even have your photo next to the statue of Captain Mainwaring in Thetford!"
"The Rebellion Way offers a wonderful few days riding through my new favourite area of England. Whilst it's not got the big challenges of similar trips like the C2C or Way of the Roses the distances are a tad longer and so make for decent days on the bike and hey.. that's what it is all about!" Andrew Straw, Skedaddle Co-founder.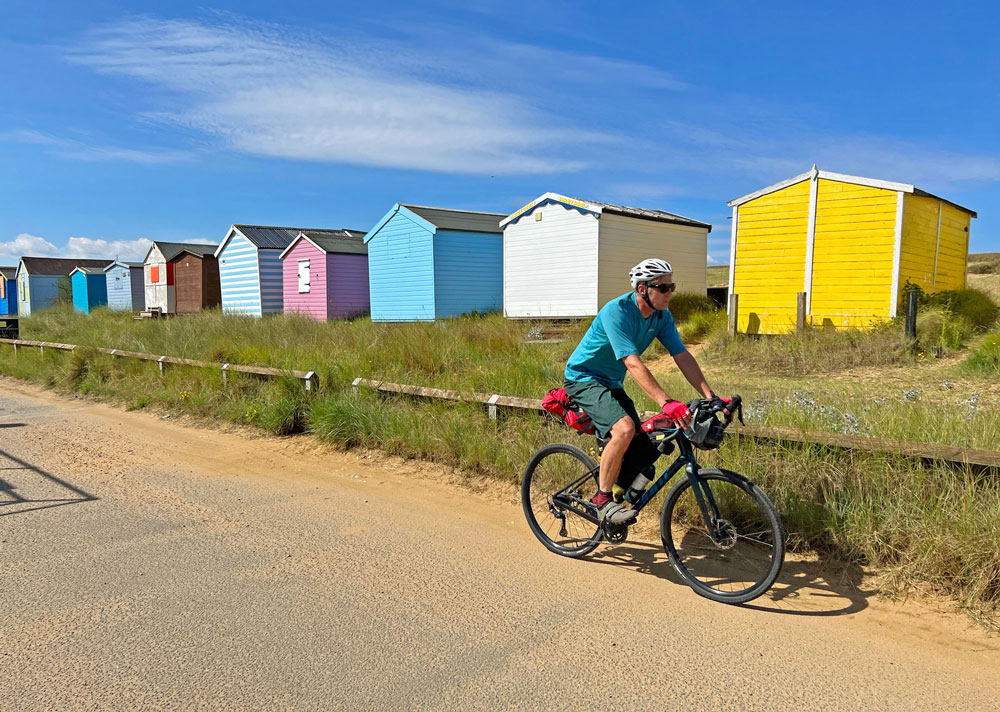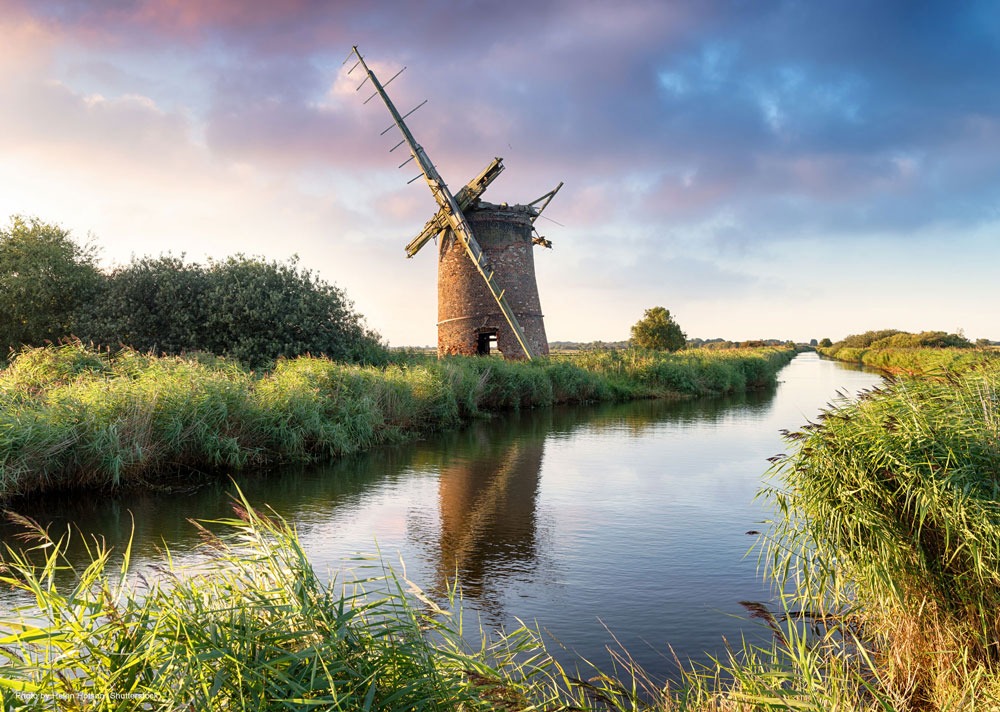 History
Although today Norfolk is a peaceful county where many go for summer holidays, it features a fascinating and turbulent history from the Iron Age onwards. The Rebellion Way name comes from two (ultimately failed) uprisings in the region—those of Boudicca and Robert Kent.
Boudicca, (AD30 -AD61), was the Queen of the British, Celtic Iceni tribe, whose territory stretched across much of what is now East Anglia. She is famous for almost stopping the Roman colonisation of Britain in its tracks. She remains one of the most iconic women in history and one of the most enigmatic figures from the Roman occupation of the lands around Norfolk.
In more recent history, the route follows the footsteps of Robert Kett and his rebels, who marched from Wymondham to Norwich in 1549 to protest against the enclosure of common land.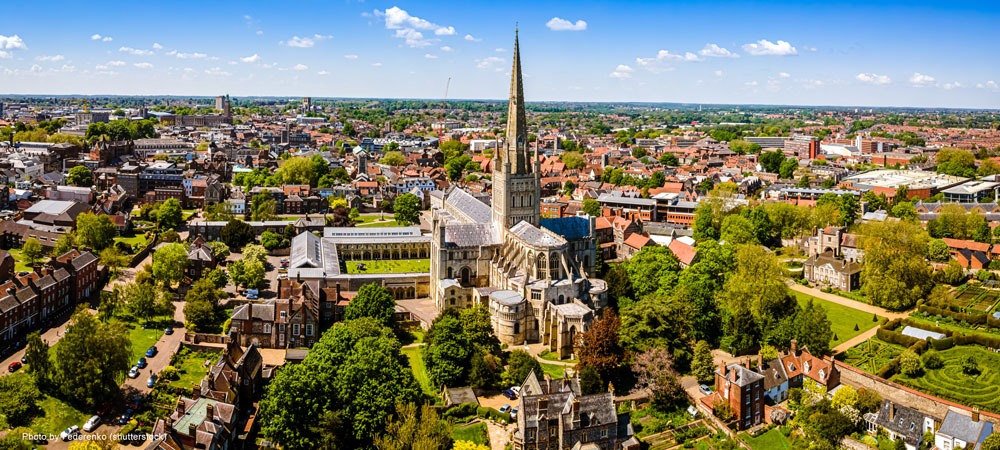 ---
Route Overview
After Cycling UK recently helped to put The Rebellion Way in the spotlight, we immediately decided to add the trip to our growing list of UK cycling holidays. We believe it showcases the best of Norfolk's countryside, culture, and history and offers our clients another beautiful area of England to explore.
The Rebellion Way starts and ends in Norwich, and over the course of five days riding, passes through Diss, Thetford, Castle Acre, King's Lynn, Hunstanton, and Sheringham. Unlike routes such as Way of the Roses, it is not signposted as the Rebellion Way. However, it does overlap with the National Cycle Network Route 1, Peddars Way and Boudicca Way in places.
---
Route Highlights
When exploring the route during a warm summer's week, some of the highlights for us included:
– Exploring Norwich, the medieval capital of East Anglia, with its impressive cathedral, castle and museums. Packed with wonderful buildings, a thriving food scene and historic stories, cycle friendly Norwich is well worth spending an extra day or two in at the start or end of your Rebellion Way adventure.
– Riding through Diss, an ancient Norfolk market town with real character that sits just north of the Suffolk border in the delightful Waveney Valley.
– Cycling along the Bure Valley Path towards the Norfolk Broads, where we might be lucky to have the steam train speed on by as we ride along the side of the tracks!
– Riding through the Norfolk Coast Area of Outstanding Natural Beauty, with its sandy beaches, salt marshes and bird reserves.
– Discovering the Norfolk Broads, a network of waterways and wetlands that are home to a variety of wildlife.
– Wells-Next-The-Sea with its rows of colourful wooden beach huts.
– Cycling through the stunning Thetford Forest with its 73 square miles of pines, heathland and broadleaves.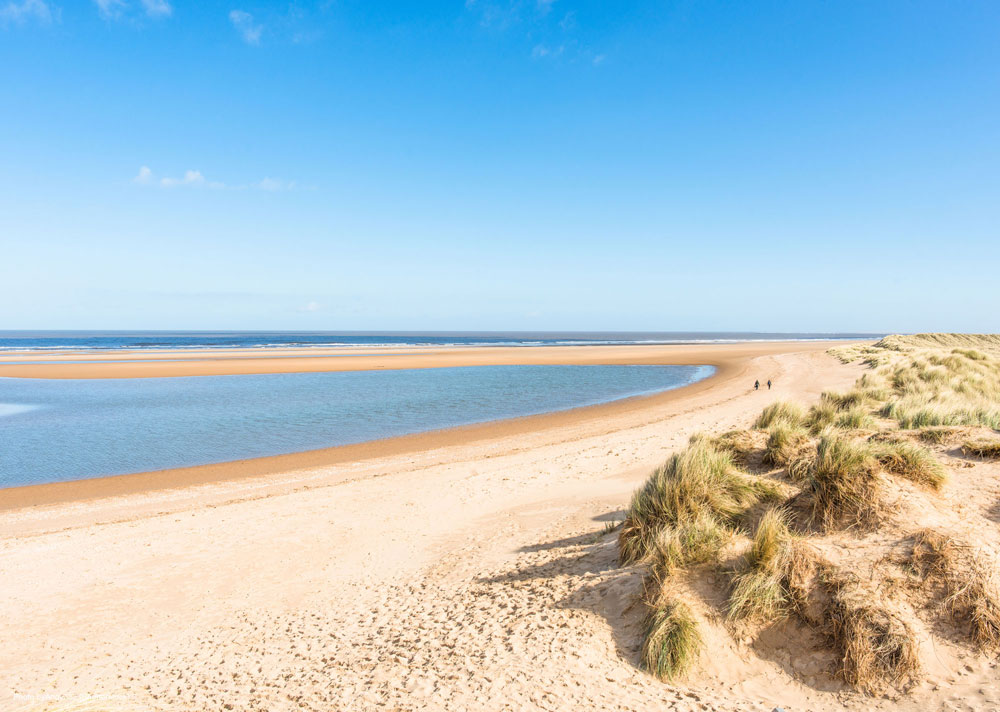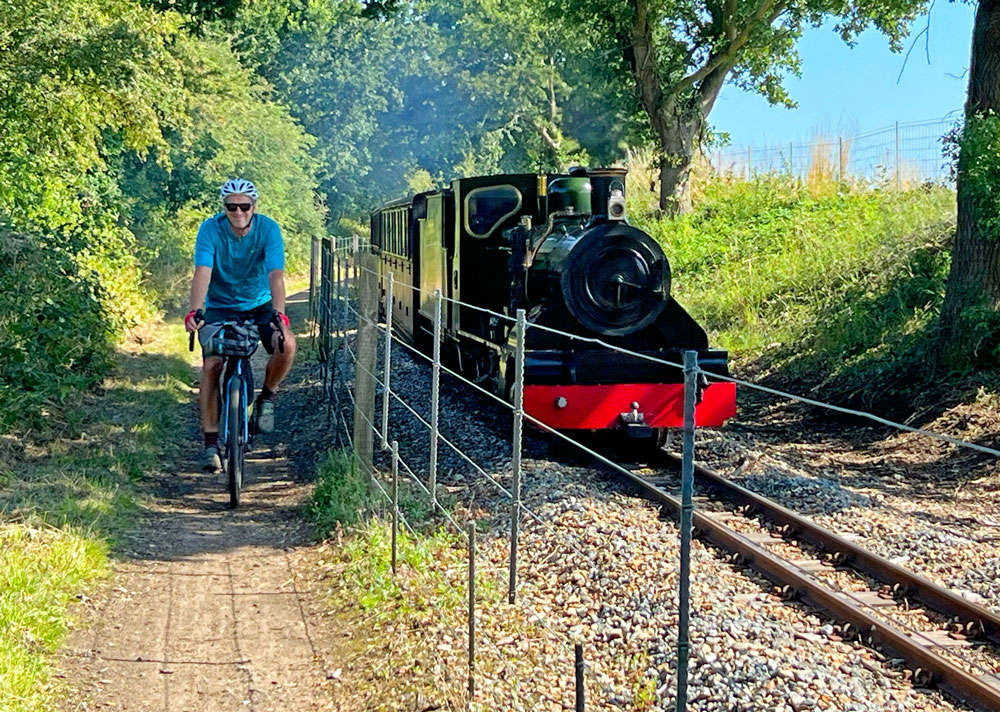 ---
Food and Drink
While each day starts with a hearty English breakfast to fuel our explorations, we get to sample some of the local delicacies along the route, such as Norfolk dumplings, blue cheese, Norfolk black turkey, and delicious Cromer crab that thrive in the shallow waters of the unique chalk reef just off the coast, producing the sweetest, meatiest crustaceans. Don't forget to add a dab of Colman's Mustard to your meal!
As Norfolk is home to the most microbreweries in the country, there's no better way to quench your thirst after a lovely day on the bike with one of Norfolk's famous ales.
---
Suitable For Everyone
If you're looking for a cycling adventure that combines scenic beauty, historical interest and slice of English seaside culture, look no further than the Rebellion Way in Norfolk.
This trip is suitable for cyclists of all abilities, as the terrain is mostly flat or gently rolling. You'll cover an average of 40-50 miles per day over 5 days of riding, with plenty of stops along the way to enjoy the sights and sounds. You'll also have the support of our experienced guides, who will take care of all the logistics and ensure you have a memorable experience.
If you're ready to join us on this exciting journey, book your place today on our website or contact us for more information. We look forward to cycling with you on the Rebellion Way!
---
Supporting Cycling UK
Cycling UK is a charitable membership organisation campaigning for a cleaner, happier and healthier world. They encourage people of all ages, backgrounds and abilities to be able to cycle safely, easily and enjoyably. They look to positively impact individuals and communities by promoting all forms of cycling, inspiring more and more people to discover the joys of cycling in their own communities and beyond. Public campaigns and route development are just a few of the ways Cycling UK looks to grow cycling and stand up for the interests of all cyclists.

Skedaddle is proud to offer this cycling holiday on one of Cycling UK's seven long distance bikepacking routes. When you book on this holiday you'll have an option to donate to Cycling UK to support the charity's work, including the upkeep of this route and others like it. Skedaddle will also be making a donation for every mile ridden on the Rebellion Way for each of our customers.