Spain is the second largest country in Europe and is famed for introducing us Brits to the wonders of sangria, tasty tapas and the siesta! We thought we'd take a closer look at a few more Spanish wonders which make it a top cycling destination too…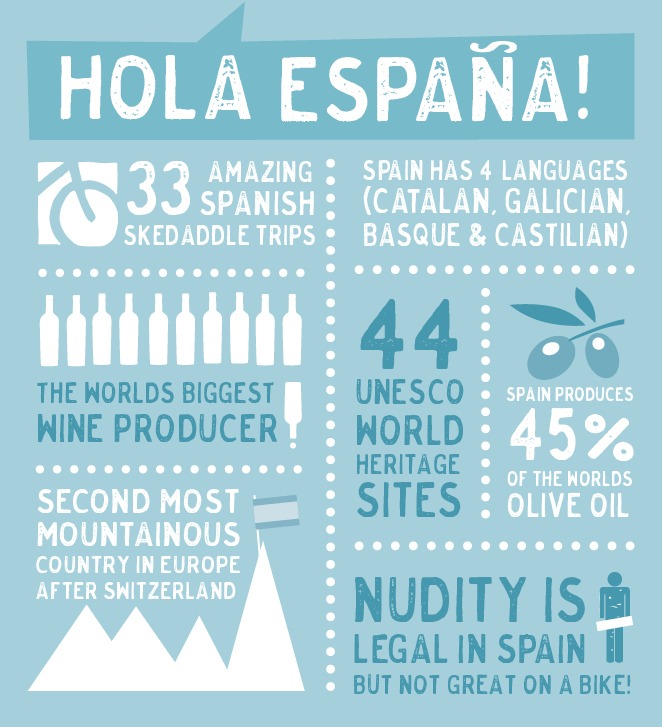 33 amazing Spanish cycling trips: From the most popular pilgrimage in Europe, the Camino de Santiago to a full length road cycling tour stretching from the North to the South (Del Norte al Sur) we've got a large and diverse range of cycling holidays in Spain, with something to suit everyone.
The World's biggest wine producer.  The perfect post-ride tipple is never far away in Spain and whether you're a fan of red or white you'll not be disappointed here! Don't miss our Riojan Rolling tour for the chance to explore one of the countries best-loved exports.
2nd most mountainous country in EU. Go big or go home…our mountain biking holidays in Spain explore some of the most glorious high mountain trails you'll find in Europe. HIGHlights include the pastoral paradise Trans Picos in the North or the Sensational Sierra Nevada in the South.
Spain has 4 languages. The North of Spain is home to some of the country's most diverse cultures and this unique independant spirit is evident when you explore each region by bike.
44 UNESCO World Heritage sites. From pre-historic cave art to the mind-bending  beauty of  Antoni Gaudi's Barcelona works, Spain's got some totally unique cultural features which we guarantee will fascinate and captivate the soul.
Spain produces 45% of the world's olive oil. An important fact for all your pedalling pit-stop re-fuelling needs. Only the best olive oil to accompany your bread here!
Nudity is legal in Spain. If the cycling isn't making you feel free enough, why not take to the beach for the ultimate sun soak. WARNING: Not advised during a Skedaddle cycle ride.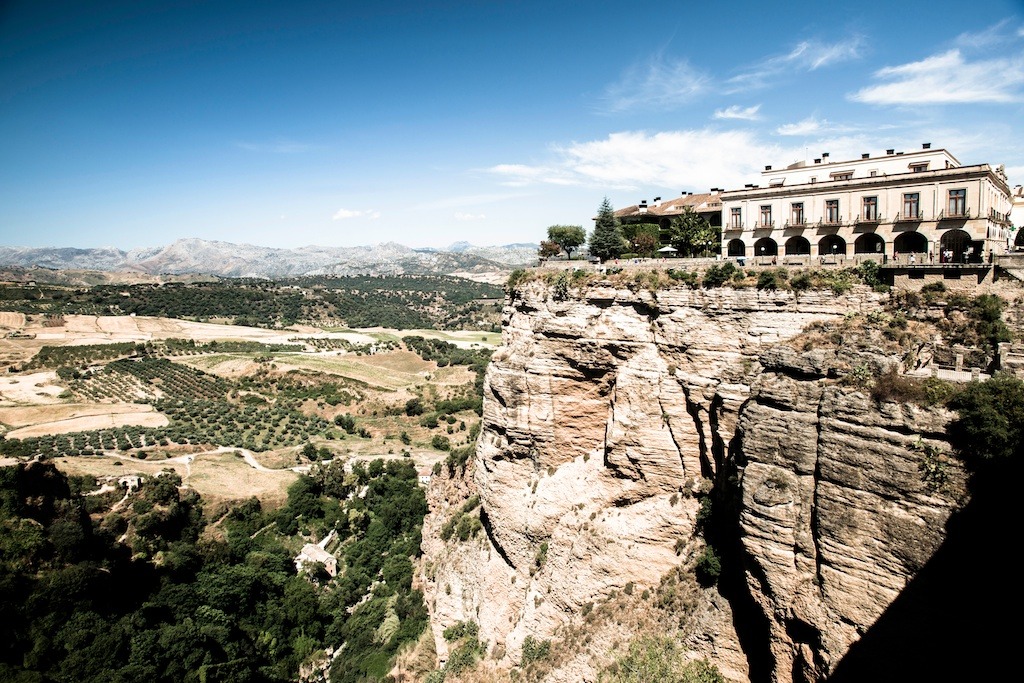 For more information about our cycling holidays in Spain click here.