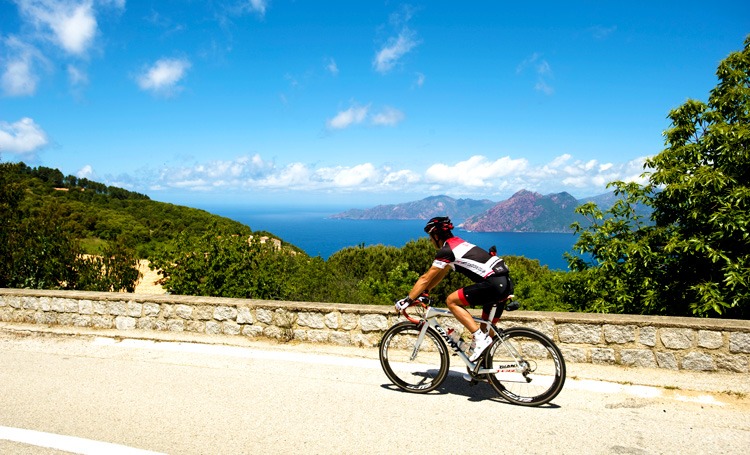 Those wise ancient Greeks were definitely on to something when they first encountered the Mediterranean island of Corsica and named it 'kalliste', known as 'the most beautiful of them all'. Today Corsica still remains relatively untouched by the modern world and its beauty continues to captivate and enthral cyclists seeking a challenging road cycling holiday in Europe…
Dramatic rocky features and azure oceans are just a few of the stunning sights you'll encounter during a visit to the beautiful island of Corsica, whose diverse landscapes ensure this island is a mecca for lovers of the outdoors. With over 1000km of coastline as well as 86% hilly terrain, who could blame us for wanting to check out the riding opportunities available? Charmed by this destination from the get-go, we quickly set about creating a cycling trip, which could help share the opportunities up for grabs.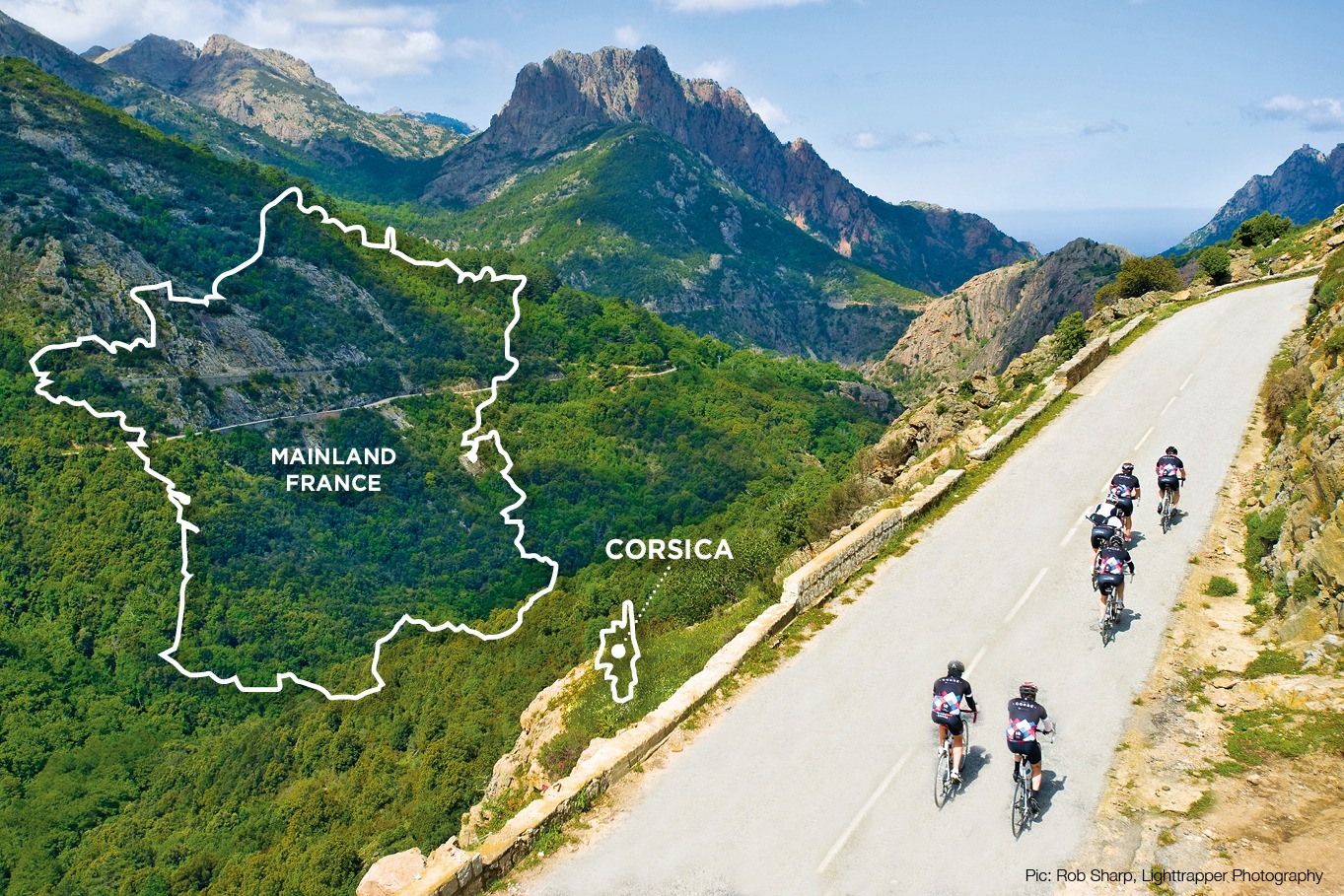 Having been guiding trips here for over 15 years, our road cycling specialist and product manager David Hall has racked up an impressive 30+ Corsican tours and he wants to spread the word about this incredible destination. We caught up with David to find out more about this remote and rugged island escape…
1. What's your favourite thing about Corsica?

Quite simply it's one of the most beautiful cycling destinations in Europe. It has everything a cyclist needs: quiet roads, a stunningly beautiful coastline and an almost deserted rugged mountainous interior.
2. Can you tell us a little bit more about the kind of riding you can expect?
The riding is really quite diverse and our routes lead us through an ever-changing terrain that just seems to get better by the day. There are surprises around every bend and just when you think it can't get any better… it does! Significant climbs feature in almost every stage and some of the days are quite challenging, but I like to think of Corsica as an island of achievable challenges – the gradients are rarely very steep and overall the riding is very manageable. Mountains are always a big draw for cyclists and Corsica doesn't disappoint! The coastline is also fantastically beautiful and an absolute joy to ride.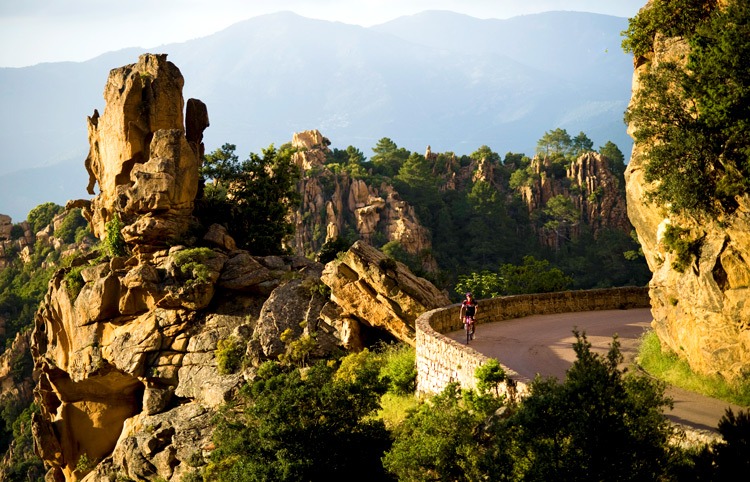 3. Any particular highlights you'd recommend cyclists keep their eyes peeled for?
There are so many and it's difficult to pick out one specific thing. I never tire of the stage between the coastal town of Porto to the old capital of Corte. The route takes us over the Col de Vergio. Sitting just shy of 1500 metres, it's not the highest climb in the world but considering the ride starts at sea level it's no mean feat. The real fun begins on the long descent from the summit. At 44km from start to finish, depending on how hard it is ridden, it can be exhausting. The latter part of the descent drops us deep into the beautiful Scala di Santa Regina. Described by a rider on a previous outing as "the most fun you can have with your pants on", I've always imagined that the opening scene from Star Wars was inspired by a ride through this beautiful gorge — the narrow road twisting, turning and in some places almost tumbling down the hillside as it threads its way for 15km through a deep gash in the earth's crust.
4. Have you a particularly great memory you'd like to share from your time riding here?

Riding through the magnificent Calanches de Piana with a party of Skedaddlers to an encouraging round of applause from a coach load of sightseeing German tourists lining the road…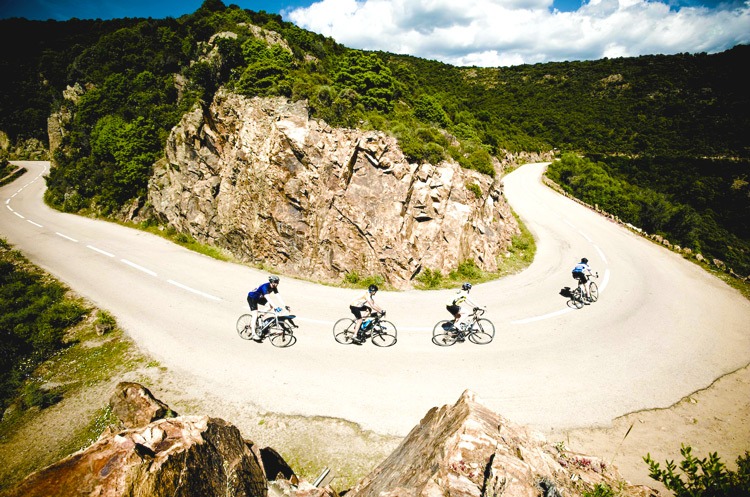 5. All that cycling's going to work up an appetite, so what's the food like here?

Corsican cuisine is quite unique – good hearty food traditionally prepared with produce foraged, hunted and cultivated on the island itself. Chestnuts are prolific and, together with the wild herbs of the island's maquis, are ubiquitous in Corsican recipe books. Local people allow their pigs to roam freely and graze amongst the chestnut forests, which gives the island's world-renowned charcuterie a delicious and unique flavour.
Want to join us in Corsica in 2024?
We've some great road cycling holidays for those looking to sample this beautiful island from the saddle. Explore the North during The Beautiful Isle tour or head further south and discover the Southern Secrets. You can now also register your interest for any of our popular group holidays (including Corsica). This means you can provisionally save your space, and get trip status updates without commitment, or cost! Well, what are you waiting for?