We caught up with American journalist and avid photographer, Kristen Gill who recently hopped across the pond to give riding on our beautiful doorstep (Northumberland) a go! Armed with her trusty stead, a real zest for life and our head honcho Andrew Straw, she took on Hadrian's Cycleway. Following the National Cycle Network, this holiday journeys along the northern boundary of the Roman Empire, starting and finishing at either end of Hadrian's Wall. Here's how she got on…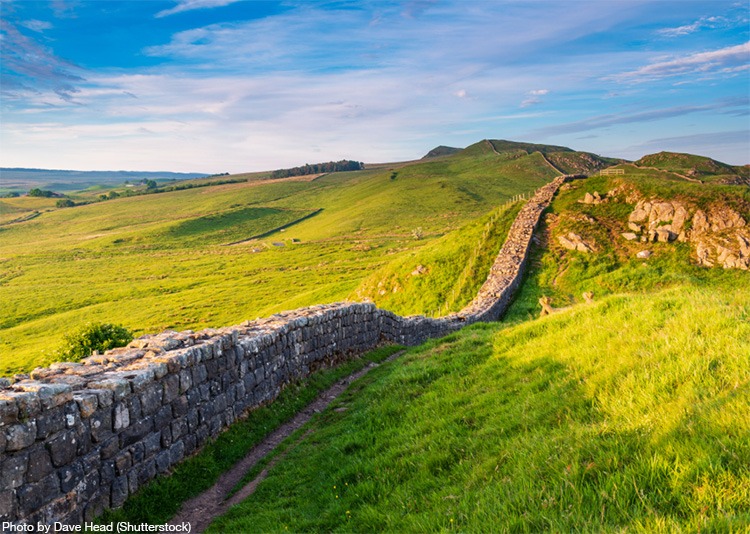 This summer I was invited to visit Newcastle-upon-Tyne, England. I absolutely loved the city, but even more so, I loved the surrounding countryside. From gorgeous coastlines that beckons with salty views, to barley fields of gold, to forests rich in streams and wildlife, and to countless numbers of sheep and cows at every turn, there's something truly special about Northumberland.
Fun fact: Northumberland is one of the largest counties in England. It has a total land area of almost 2,000 square miles but a population of only 300,000 people. With only 157 people per square mile, it is by far the least densely populated county in England. In fact – with 1.5 million – there are 5 times as many sheep as people living in Northumberland.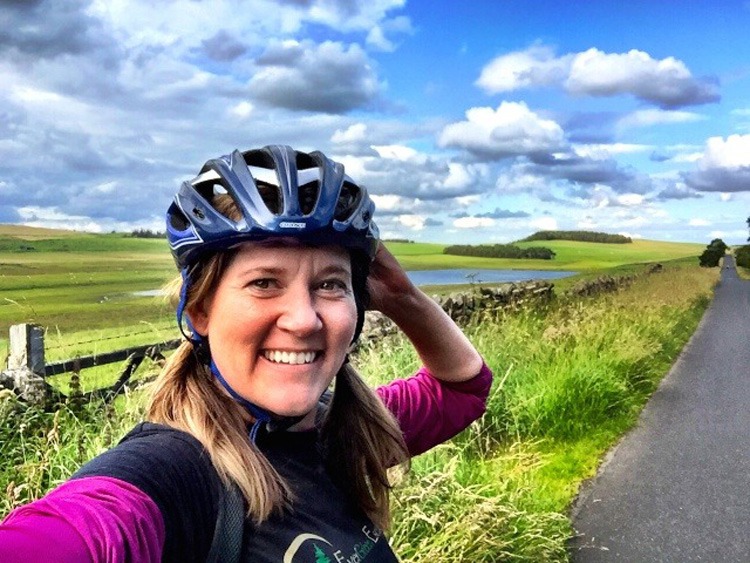 Covering just over 110 km on my bike (80 km on a road bike, 27 miles on an all-terrain mountain bike), I got a really good feel for the place. Cycling along Hadrian's Wall was really cool…there's so much history is piled up in this place, it's hard to keep track of it all. From the Romans, to the Anglo-Saxons, to the Norsemen, to the Normans, and to the Scots, this area was fought upon fiercely for centuries, and bits of it remain in the form of ancient walls, medieval castles, and excavated Viking villages. Cycling past all of this history was wonderful.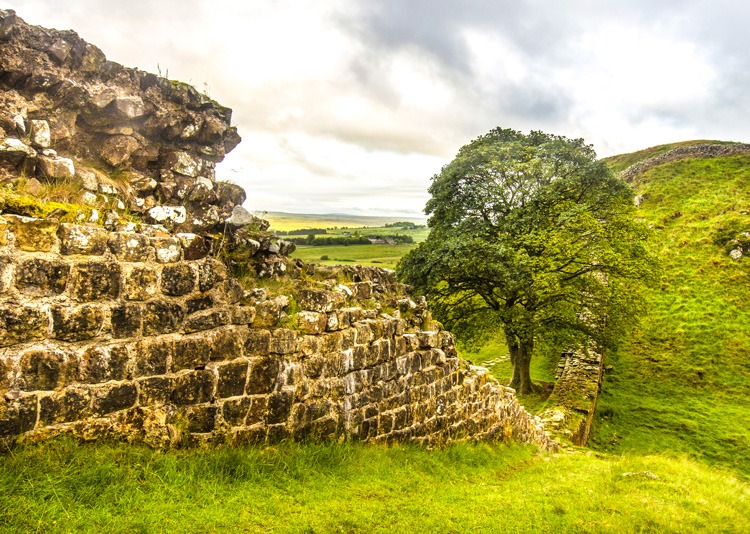 But, it also made me thirsty! And, what better way to cool off than popping into a 300-year-old pub for a few pints and some salt & vinegar crisps? I also enjoyed the British custom of making time for tea and cakes at midday. I never had to say no to cake since I knew I'd be hopping back on the saddle immediately thereafter! If you'd like to see a part of Britain that doesn't get a huge amount of tourists, yet packs a good bang for your buck, try a cycling trip to Northumberland. You'll be spinning and grinning in no time!